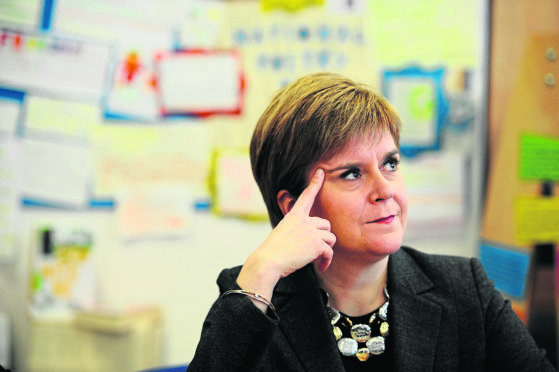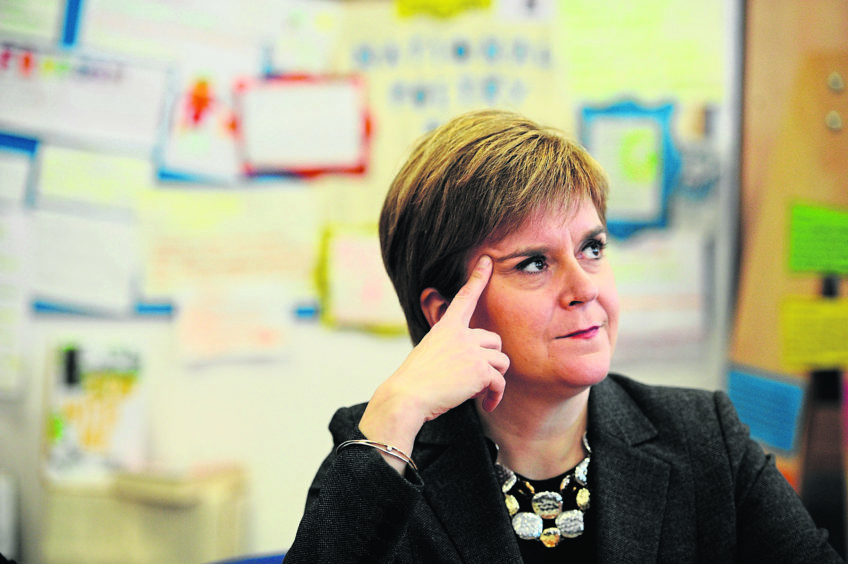 Nicola Sturgeon is traversing a tightrope on the issue that will define her premiership – independence for Scotland.
Succeed, and she will cement her place as one of the most significant figures in the nation's history, for better or worse.
But if she missteps by moving marginally too fast or too slow, the first minister's political career will soon be over, her party will be left in disarray and the movement will be lost.
'Twas ever thus for Ms Sturgeon, but she must soon set her course.
A decision on a second referendum had been expected next month, and many delegates heading to the SNP conference in Glasgow in two weeks will do so in anticipation.
---
"Because right now, independence has rarely felt closer, or further away."
---
But the terms of a Brexit deal between the UK and EU are not now expected to be finalised until at least mid-November.
And SNP Westminster leader Ian Blackford signalled last week that we should not expect a detailed referendum timetable before "we know the Brexit outcome".
It echoed Ms Sturgeon's own warning to the party faithful at its Aberdeen conference in June to "wait for the fog of Brexit to clear", and to not "focus on the 'when' of independence".
But at what point will that "fog" dissipate?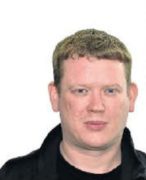 Only yesterday, Ms Sturgeon said that the UK's departure should be delayed beyond March, and hours later the UK Government's Chequers plan was plunged into peril.
Even if a deal was reached and ratified by the end of the year on the divorce, Britain would then enter a transition period in the spring that may last until the end of 2020, during which there would be further trade talks.
An added complication could be the growing campaign for a second "People's Vote" on Brexit, which would in turn substantially delay any new independence referendum, and immediately wipe out Ms Sturgeon's "material change" justification if Remain won. A "no-deal" scenario, meanwhile, would catapult the country into the eye of a fresh storm.
Clear skies, therefore, are far from the horizon, and there will not be an independence vote any time soon if they are a prerequisite.
Of course, that will not satisfy the significant proportion of the SNP, and the wider movement, who want to press ahead now.
Such enthusiasm is justified, considering that support for independence increased by about 50% in the run-up to 2014, and the Yes campaign would start this time within just a few points of a winning margin in the polls.
Their opponents, meanwhile, have never looked weaker. Divided and consumed by Brexit, the UK Government is the most shambolic in recent memory.
There are also no obvious leaders for a new No campaign, and it is highly unlikely that the more left-wing Labour of today could work with the Conservatives in the way it did previously in Better Together. A historic opportunity is within sight, it would seem to proponents of independence, but they dread any further delays and the risk that it could be squandered.
The first minister is being cautious on timing because she has been burned before, however. Her bold move in March last year – to fire the starting gun on a second referendum – seized the initiative but it quickly backfired following Theresa May's decision to call a snap election.
Ms Sturgeon knows she can ill afford another miscalculation, and has thus instead focused on laying the foundations for the next campaign through the Sustainable Growth Commission blueprint and the SNP's national assemblies.
She is also aware, however, that the focus must soon return to the "when" of independence, particularly as the timetable for another vote is not entirely under her control.
In the event that she used next month's conference to announce her intention to put the constitutional question to voters again, the first minister would then have to ask the UK Government for a Section 30 agreement to give Holyrood the necessary legal powers.
And Mrs May could – and, in all likelihood, would – say "no".
Her predecessor, David Cameron, had little choice but to acquiesce following the SNP's landslide election victory in 2011, but Downing Street would take a different stance this time, even if there remains a pro-independence majority at Holyrood.
---
>> Keep up to date with the latest news with The P&J newsletter
---
The UK Government could reject it on the grounds that the issue had already been put to the people four years ago, and argue that the country's focus should be on Brexit, in spite of opposition in Scotland.
It is not a position that could hold beyond the short to medium-term, as it would risk stirring resentment north of the border, but it would delay a referendum at least to beyond the next Scottish elections in 2021, at which point the mandate for another vote may vanish.
To squeeze in a referendum before 2021 would require Ms Sturgeon to gamble now and for Westminster to quickly agree to a Section 30 order – a scenario that is difficult to envisage.
The alternative of playing the long game is an equally hazardous strategy for the first minister, however, given the restlessness of her own backers, and the looming known unknowns of Brexit, the potential People's Vote, and the next elections.
Action or inaction, whichever course Ms Sturgeon takes to reach her ultimate goal, she knows it could place the movement and her legacy in jeopardy.
But the clock is ticking and a decision will have to be made.
Because right now, independence has rarely felt closer, or further away.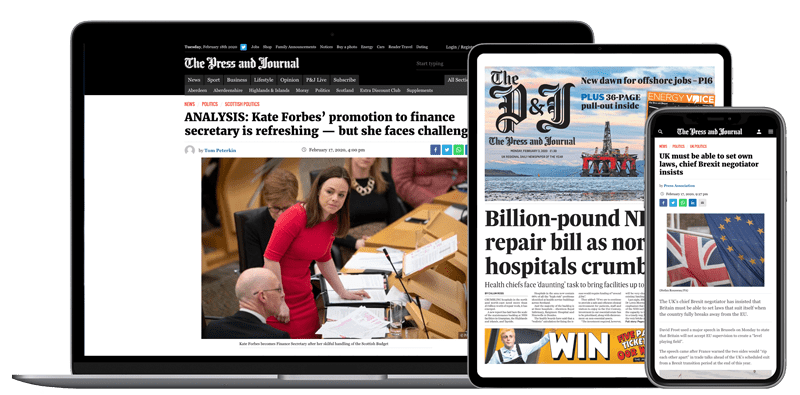 Help support quality local journalism … become a digital subscriber to The Press and Journal
For as little as £5.99 a month you can access all of our content, including Premium articles.
Subscribe