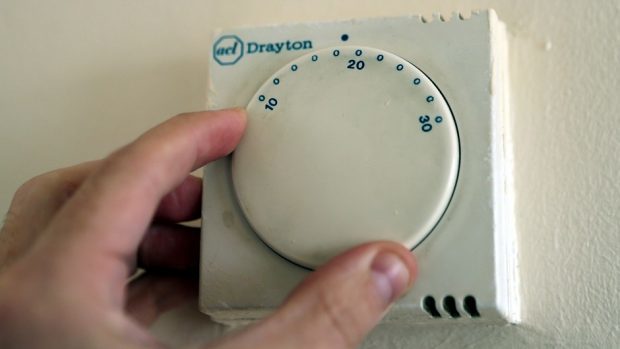 If you visit Orkney you can see the sites where ancient peoples built their homes. At the heart of these old buildings was the hearth, around which a family could gather. Here they could cook and warm themselves and the room in which they were sitting. In many places although the walls of these houses have been removed, the hearth still remains, a historic reminder that being warm is a basic need for everyone.
As the days shorten and the temperature drops I, like most people, have an increasing desire to stay home and keep cosy and warm. In magazines and on TV we are encouraged to hunker down and make ourselves comfortable for the winter. It is time to put on another sweater, make a warming stew or soup, and 'toast our toes' by the fire if we have one.
When I've been out and about I have been having a number of conversations about when to put the heating on at home, and for how long each day. As soon as I get chilly in the mornings I flick the switch. I really dislike being cold. Such a decision is not so easy for others. A number of elderly people in particular have spoken with me about how they hold off putting on the heating for as long as they possibly can. They are worried about the rising cost of gas and electricity. They are not sure that they will have enough money to pay the bills. This is understandable, even though it puts at risk some of the most vulnerable in our society.
Many elderly people are among those experiencing 'fuel poverty' in Scotland, although this is something that can affect people of all ages.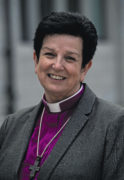 A household is in fuel poverty if it spends more than average on fuel costs to maintain adequate heating in the home, but then is left below the poverty line.
For many the cost of staying warm does not leave them with sufficient money to pay other bills. This might mean having to choose between staying warm, having enough food to eat, or being able to pay the rent.
Some of society's most vulnerable put at risk
Fuel poverty is widespread, and occurs most often where there are low average incomes, the fuel costs are high, and the housing stock is old and inefficient to heat. In many parts of the north of Scotland the cold wind finds its way into homes that are not well insulated. This cold wind is an ill wind if you are already struggling financially and are not able to pay for the fuel you need.
The hearths of ancient homes and dwellings might still be visible in Orkney but today it is one of the places experiencing high levels of fuel poverty , where two thirds of households are affected. Many homes have no central heating, and although wind turbines producing cheaper energy are a common sight, the cost of fuel for most people is too high.
If all of this were not bad enough, often those who pay the most for fuel are those on benefits. Those on low incomes are not able to access the cheapest energy deals, or switch easily between suppliers. Instead fuel is paid for with a prepayment meter using a key, often high payment for fuel
To turn all this around changes are needed. First of all incomes need to rise, but that is a topic for further reflection and comment. More readily all homes need to be insulated and easy to heat and fuel needs to be affordable for everyone.
All these changes cost money, at a time when there is insufficient to pay for many of the things we consider to be essential parts of life in Scotland, like the NHS or care for the elderly. But if we do nothing then many of our neighbours, not just elderly ones, will remain cold and miserable this winter, with some becoming unwell as a result.
Cold disrupts children's health and education. The Scottish Government is, of course, to be commended for tackling fuel poverty as a priority. Targets are set to increase incomes, make homes greener and more energy efficient, and to reduce the cost of fuel for everyone. But the date set to achieve these targets is more than 20 years away. There are a lot of cold winters between now and then.
If we get the opportunity to speak to an MSP, or write to them, we might tell them that they need to get on with this much quicker than their planned timescale determines.
Everyone should be able to be warm at home. Let's make this a priority; for ourselves and for others.