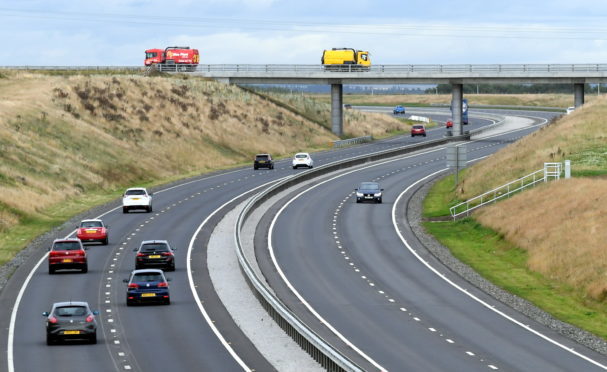 When is the Aberdeen bypass going to open? A simple enough question but one which appears to be just a little bit too tough for those who should know the answer.
Most people, with the exception of the usual small but vociferous group which objects to any development, have fully embraced the £750million project knowing that it will bring huge economic benefits to the north-east of Scotland. But there is growing frustration at the lack of transparency from the Scottish Government, Transport Scotland and the contractors over when those benefits will actually come to fruition. Nearly four years after work began, we are still waiting for an indication of when we can expect the route to be fully open. Those who have used the relatively small section which has been opened – between Balmedie and Tipperty – will testify to the improvement it has made in terms of journey times and reduced congestion, which serves only to increase the annoyance of others at the apparent foot-dragging over the rest of the route.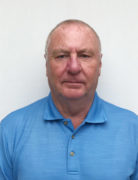 We have all become wearied by the failure or refusal of politicians to answer simple questions. Every one of them, from prime ministers downwards, and including MSPs of all political hue, has created an art form out of evasiveness, giving the answer to the question they wanted the interviewer to ask rather than to that actually asked. But even against that backdrop, it is reasonable to expect a straight answer to the now frequent request for an opening date. The nearest anyone has officially been prepared to commit to is "late autumn", which presumably means some time before December 21, but even now there are whispers that that target will be missed. Speculation appears to be growing that spring 2019 is a more realistic timescale. That may well be wide of the mark, but rumours always crop up when factual information is in short supply.
It is not too much to ask, surely, that Transport Secretary Michael Matheson provides a full update on the current progress – or lack of it – and addresses unequivocally the question that Aberdeen City Council, Aberdeenshire Council, the Road Haulage Association and the Aberdeen and Grampian Chamber of Commerce have united in asking: when is the bypass going to open?
---
It is tempting, almost understandable, to view the news that a case of so-called mad cow disease has been confirmed in Aberdeenshire as some kind of recurrence of the outbreak which brought farmers to their knees nearly 20 years ago. On that occasion, more than four million cattle were slaughtered to try to halt the march of BSE, which was subsequently found to have spawned a human version, which has killed almost 180 people. The seriousness of that outbreak was to be compounded a few short years later when an outbreak of foot-and-mouth disease in Essex spread within days to Dumfries and Galloway and then the rest of Scotland. They were dark days which have remained in the memories of everyone who lived through them.
Those memories were brought flooding back last week, and while it is disappointing for the beef farming industry generally, and devastating for the unfortunate farmer whose herd was affected, it should be viewed as a temporary setback and proof that the monitoring systems put in place following the last outbreak are doing the job they were designed to do. There will be short term issues surrounding the loss of Scotland's "negligible risk" status, but the long-term prognosis is good. We cannot say there will never be another major outbreak, but we should take comfort from the fact that this particular case was identified promptly and the necessary follow-up action to prevent its further spread was taken immediately.
---
If Alex McLeish needed any reminding of what a thankless task managing Scotland's national football team can be, the recent international break provided it. An embarrassing defeat to Israel in the meaningless, unfathomable Nations League was followed a few days later by a home defeat to Portugal in an equally meaningless friendly at Hampden Park. Just eight months into his second tenure as Scotland manager, McLeish is already facing calls for his head. The SFA should resist the temptation to make yet another change of manager and should concentrate instead on addressing the main problem, which is a lack of financial clout preventing the development of good, young players at grass-roots level. Without top-class players in sufficient numbers, the Scottish game is unattractive to TV companies and would-be investors. Solving that conundrum is the key to future success. Until then, the task facing any modern-day national team manager will always bring to mind the words "silk purse" and "sow's ear".
---
Derek Tucker is a former editor of the Press and Journal