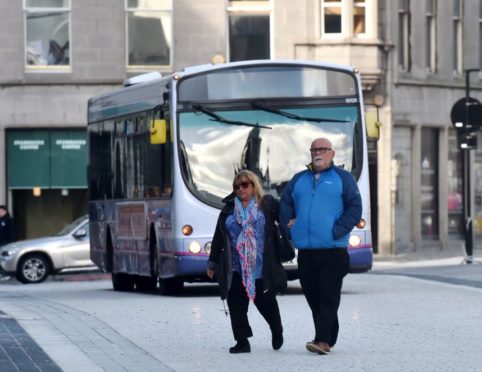 It was rock band Pink Floyd's founder and short-lived frontman "Syd" Barratt who wrote these immortal lyrics on their debut album "The Piper at the Gates of Dawn".
"I've got a bike you can ride it if you like,
It's got a basket, a bell that rings
And things to make it look good
I'd give it to you if I could, but I borrowed it"
I now find myself humming along constantly to the quirky psychedelic track "Bike" from half a century ago – how I wish I had kept the vinyl version, it might be worth a fortune now.
The song was actually written for Barratt's girlfriend to show how a boy might try to impress a girl of his dreams.
For me, it now has a deeper philosophical meaning. Maybe you'll feel the same.
It's in the phrase "ride it if you like". Anyone can ride a bike, if they like. You don't have to pass any compulsory training or test before hitting the road, and nobody is going to check if you have followed the Highway Code by ensuring your pedal cycle is safe. Many will remember the case of a pedestrian killed by a cyclist with no brakes.
So, for me it is not so much "ride it if you like", but how you like to ride it.
Please bear with me – I know there are plenty of nutcases on the roads who oppress poor cyclists from behind a driving wheel.
What made me start thinking about all this was a weird incident the other day in Broad Street – Aberdeen's latest incarnation of its "transformational" masterplan for the city.
I have to say that the "pedestrianisation" project in a historical part of the city is a joy to behold – apart from the buses which are still allowed to trundle down the road, along with cyclists who are also free to use it.
It is a ludicrous sight: tourists and other visitors amble about taking pictures, even walking backwards at times – oblivious that a bus weighing several tons is creeping up behind them.
A charming etiquette has been introduced where bus drivers are required to pick their way around pedestrians at about 5mph, or even grind to a halt to allow them right of way to cross, in a show of what seems like unnatural politeness on the Granite City's hard-nosed roads. Once through the pedestrian zone everyone can go back to cutting each other up.
It is a tacit acknowledgement by the authorities that the bus-pedestrian set up is inherently risky. Apart from anything else, the exclusive bus lane destroys any aesthetic value in the street's transformation.
They should ban the buses altogether and make it a pedestrian zone in the purest sense.
This was a classic council compromise. A curate's egg of a solution to satisfy all the interested parties, but it doesn't totally work.
There was not a whiff of bold decisiveness in the council chamber – more like the aroma of a half-baked council fudge.
I was one of those pedestrians zig-zagging about in Broad Street when a bus driver duly stopped, and almost doffed an imaginary cap in this slightly uncomfortable new era of extreme politeness. As I crossed, I spied a cyclist coming towards me at about a bus-length away.
He had obviously not read the new "polite book" because as he passed behind me, he shouted, "Take your time".
"Take your time" is one of those phrases which has gone through a metamorphosis: from being a term of politeness, it can now be used as gentle banter – or downright sarcasm. I think it was the latter in this case.
I have to admit that I sent a volley of abuse in his slipstream. Sorry about that, folks.
Oh, the delicious irony of it. A cyclist who probably regards himself as one of the two-wheels fraternity oppressed on a daily basis by drivers, was dishing it out to a helpless old man in the street (that's me).
You might be familiar with the book Pedagogia do Oprimido (Pedagogy of the Oppressed), the work of Brazilian education guru Paulo Freire,
No, nor me. But I do know about his proven theory that the "oppressed" often end up copying their "oppressors" to vent their frustrations. Here was an example in action.
It is also a known fact that many drivers forget everything they learn after passing their tests. However, there is another theory that the best and safest cyclists are those who can drive as well – because they have more road sense.
There have been various discussions down the years about a compulsory test and licensing of cyclists, but also fears about scaring them away from the freedom and healthiness cycling offers.
A petition calling for a proper compulsory cycling test was lodged with the UK parliament earlier this year, but appeared to attract little interest and was parked in a layby. A P&J reader's letter even called for cyclists to be banned from roads because the unequal and dangerous struggle with ever-increasing traffic had gone too far.
We have to ask a question about lack of provison for cyclists on our roads.
There is still much work to be done with this around the Highlands and Grampian.
New roads such as Aberdeen's bypass signal less congestion and possibly a safer environment for cyclists and drivers alike.
But do you think this will encourage more politeness and better behaviour on our roads? Take your time.
---
David Knight is deputy editor of the Press and Journal