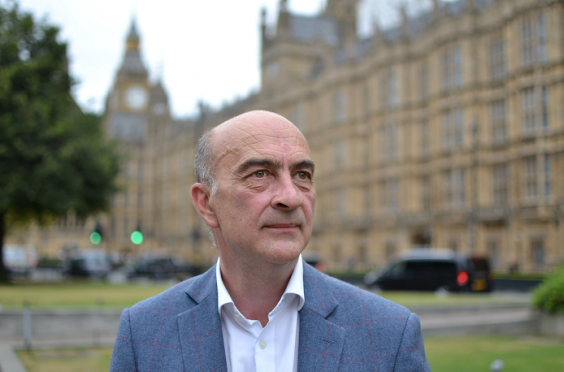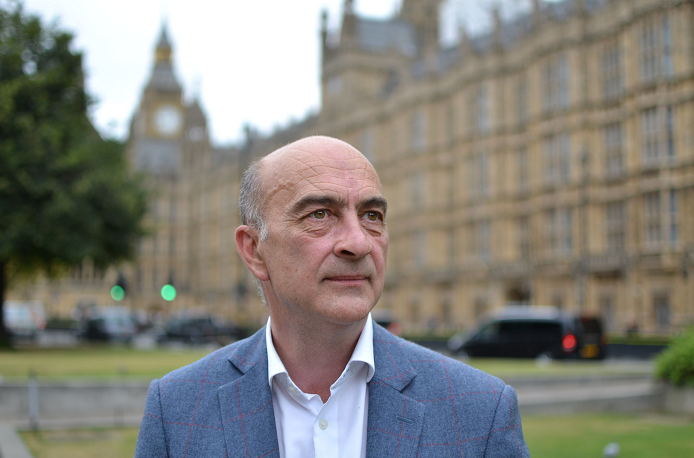 I am sitting in the autumn sun outside a hostelry in Whitehall.
I sip a latte, ear buds in place and the BBC News is playing on my iPhone. The good and great of Westminster walk by.
It is Thursday morning. Last Thursday morning. The Red Lion has not long opened its doors. The ink is barely dry on 585 closely typed pages of Eurocratic text detailing the draft UK/EU Withdrawal Agreement.
---
>> Keep up to date with the latest news with The P&J newsletter
---
It had been made public the evening before following a five-hour marathon Cabinet meeting.
The first resignations from Government have been announced. The fall out has begun. More were to follow.
The Prime Minister is under assault, but she is resolute. A silver jaguar sweeps past. Theresa May is on her way to what would be a three-hour grilling by her peers in the House of Commons.
As I sit and sip, a succession of Government Ministers, Special Advisors, Civil Servants, journalists and photographers walk by.
I know many from my Downing Street days and I reflect on what it was like inside the maelstrom of No10 and compare it to the comfort of cafe life and my current semi detached position of interested observer.
I ponder about which position gives the better perspective on events. In the ring, or ring-side? In the bubble or outside?
In truth, both have their appeal and advantage. But this morning the two are the same. Mired in confusion.
As each of my acquaintances hurry past to take their place on the front bench or the back bench or the press gallery high above the chamber, the same spontaneous ritual takes place.
The meeting of eyes. A nod of recognition. A bewildered smile. A shrug of the shoulders. A small shake of the head and the raising of eyebrows. Not, I should add, in surprise at my presence but at events, dear boy, events.
These simple gestures speak volumes. For some, in amusement. For others, bemusement. For all, in wonder about how we got here and in bewilderment about what happens next.
I am in London, by a fortunate coincidence of timing, with some of my clients in the fishing industry for a series of meetings.
We chose the date well and here I am sitting as a spellbound spectator as the latest and so far most dramatic episode in the Great Brexit saga unfolds. It was quite a week. Again.
I had been there when the decision that there should be a referendum was announced. I was in Downing Street the night the result came in and later when Theresa May took over. I had seen our country's future being reshaped in front of my eyes.
And I'm here again. So I sit a little longer. And ponder. As the BBC coverage moves to the Prime Minister's statement, I am struck by several thoughts. I have wrestled with them since. But not yet into submission.
In truth, I don't know where this will all end.
But I do know this: I'm fed up arguing about how we got here. It is pointless.
I'm tired of instant experts. They are driven by dogma and blind to the real world.
I recognise the passion of most, but mistrust the motives of many.
I don't back another referendum. We were told the original one was our say. In or out.
Parliament backed it. Parliament triggered article 50 to formalise and recognise the result. 80% of the MPs now sitting in the Commons were elected on manifestos promising to deliver Brexit.
So we are leaving. That's democracy.
And before I rise to leave my empty coffee cup ringed with silky milk, I wonder what the next week will bring.
Votes of confidence and more confusion. More sabre rattling from Rees-Mogg and more constructive ambiguity from Jeremy Corbyn.
Punters and pundits and politicians confusing the withdrawal agreement with the future relationship yet to be decided.
Some of them from ignorance and others with malicious intent.
Calls for meaningful amendments and General Elections. Demands for People's Votes and more letters to the chairman of the 1922 Committee trying to install a new Prime Minister. And the relentless tick of the clock counting down to B-Day…and the EU not, apparently, for turning.
So what will happen and where and when will it end?
I really don't know.
But I do know one thing.
I voted Remain last time. But I lost. So if there was to be a rerun, I would vote for the deal on the table.
It is not perfect, but neither is the EU. And I respect democracy. We voted Leave and therefore we should go. But there should not be another vote. The people have voted.
It is time to move on. There are other things to do.
So I drain the dregs and depart.