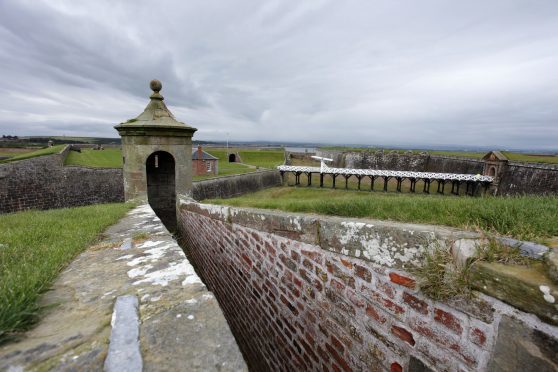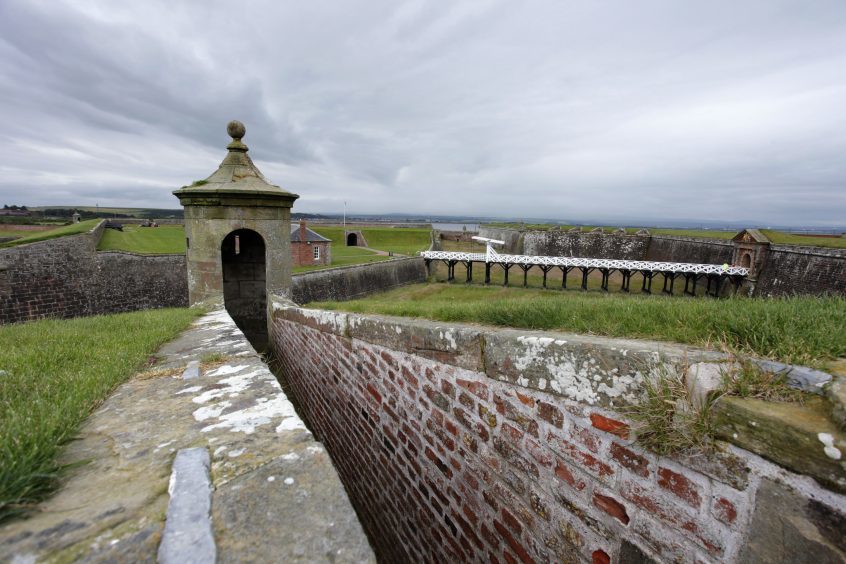 Culloden: over 1,000 Jacobites were killed in that disastrous battle but twice that number were butchered on the field or later starved to death in prison.
By the end of 1746, with 15,000 Government troops active throughout Scotland, the Royal Navy were shelling Morvern, whilst Capt Caroline Scott's troops were killing, burning and raping throughout Lochaber in acts of genocide against Camerons, MacDonalds and Stuarts.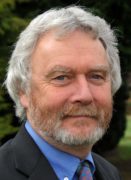 Planning started on building Fort George, near Inverness,over the next 23 years, to house 1,600 men, at a cost of £20 million today- twice Scotland's then GDP.
This was the most impressive artillery fortification in Scotland, an impregnable base against any future Jacobite threat. It was never attacked but remained an enduring statement of Hanoverian authority and power.
Culloden was part of the global struggle between France and England, the Stuarts and the Hanoverians, Catholics and Protestants, leading onto the seven years war.
The magnificent Fortress of Louisburg in Cape Breton was built between 1719 and 1740 on over 100 acres with 10 metre high walls. It took so long to build and was so expensive that Louis XV expected to see the towers rise over the Paris horizon. It was the bastion of France's military strength in the New World, protecting both the rich cod fishery and the entrance to the St Lawrence river and Quebec.
Louisburg was besieged by the British, led by James Wolfe, in 1758 and razed to the ground.
Major James Wolfe, who had fought at Culloden, went on to to capture the French capital in Canada, Quebec, bringing to an end French rule in Canada. He died during the battle.
He recruited Highlanders, especially the 78th Fraser Regiment of 1,500 men, because they were hardy, intrepid, brave and loyal – and "no great mischief if they fell".
A famous imperial painting, by Benjamin West, portrays Wolfe's death, mourned by a Native Iroquois and a Highland Officer in a plaid – the now Colonel Simon Fraser,who had been imprisoned for high treason after Culloden and whose father, Lord Lovat, was beheaded on Tower Hill. Fraser went from traitorous rebel to heroic fighter in a decade whilst Wolfe was destroying both indigenous cultures.
In the late 1950s the extensive coal mining industry around Sydney, Cape Breton was closed, causing mass unemployment. The Canadian Government started a job creation scheme to rebuild a quarter of Louisburg fort, based on a vast amount of archaeological and historical research, and using the original stones with 18th century masonry techniques. It became the largest military reconstruction in North America.
Today, Louisburg has a huge economic impact on Cape Breton,Nova Scotia and Atlantic Canada. Cruise ships and coaches come to see the fortress with costumed actors portraying accurate military and civilian life in 1744, when war was declared between France and England. Pewter plates with cod and bread, eaten with a spoon,for the soldiers, whilst fine wines are available in the officer's dining room.
I always thought that Fort George could and should become a premier visitor attraction for Scotland.
In 2016, the Defence Minister announced that Fort George would close in 2032, if not sooner, as "it was no longer needed because the Highland rebellions are over" (that may be premature.)
I was delighted to read on the front page of the P&J recently that Historic Environment Scotland planned for their HQ to be based at Fort George, with archives, collections, live interpretations and historic activities.
Decentralisation of the HES workforce is welcome, the last being Scottish Natural Heritage dragged out of Edinburgh to Inverness, close to where their designated sites are across the highlands and islands.
So, let us do it really well.
Old buildings are part of our cultural heritage, they need saving. Even Fort William, known by my grandmother in bitter Gaelic as An Gearasdan Dubh, the Black Garrison.
With fellow Councillor, Iain Dubh Macdonald, we blocked the partial demolition in Fort William of the listed Royal Bank as well as MacRae and Dicks Garage.
We objected to the demolition of Achintore School, now beautifully rebuilt by Highland Council. I persuaded the planning committee to object to the demolition of Kinlochmoidart House and worked with Nino Stewart to fund the superb restoration.
Much wealthier recent owners have had less regard or empathy with the past.
Kingairloch Primary School, as featured in Robert Lois Stevenson's "Kidnapped", despite opposition, was demolished by the estate and replaced with a kit house.
The 300 year old historic Nether Lochaber Inn at the south of the Corran Ferry, which had been owned and run by the MacKintoshs for generations, was demolished and replaced by a new glass building, more appropriate to a South of England marina.
Even worse recently, despite massive opposition, was the almost total demolition of the bulk of the original historic Kingshouse Inn in Glencoe, dating back to the mid 18th century.
This well loved building has been replaced by a facade similar to a huge timber distillery warehouse.
This arrogance of wealth is destroying our cultural heritage in the Highlands unless we make it clear to developers and planners that they have responsibilities to our historic past.
---
Michael Foxley is a former leader of Highland Council and a retired GP