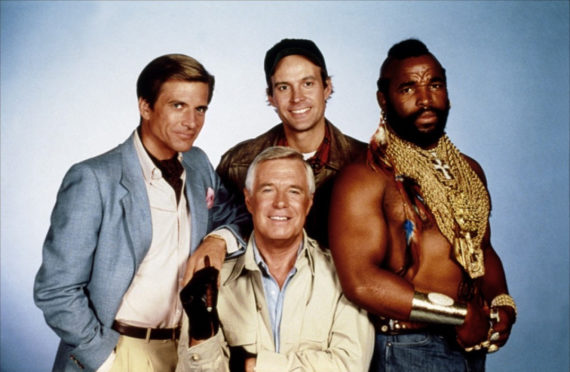 The A-Team was everything for me and those of my vintage. In the playground we would squabble over who got to play Hannibal, Face, Murdock or BA Baracus.
Earlier generations played at being the superpowered kids from The Tomorrow People or the wacky cast of Rent-a-ghost (the 70s were so grim even the ghosts were out of work). More recently playtime would bring forth wannabe Power Rangers or kids transmogrifying into the various beasties from Ben 10.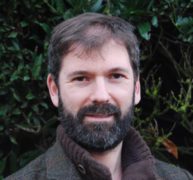 The point is children like to play at being their favourite characters.
So one has to despair when one learns that Tory MPs – none of whom are children – are doing it. Except they are being characters from the French revolution. I guess they didn't get the A-Team at Eton. If the likes of David Cameron and Boris Johnson had been familiar with Hannibal Smith's catchphrase – "I love it when a plan comes together" – they'd have understood that you have to have a plan in the first place.
What a wheeze to sit in a Westminster tea room doling out the roles from history – Michael Gove is Brissot, Boris Johnson is Danton and Jacob Rees Mogg is Robespierre apparently. I've got a degree in history and I've no idea who some of those people were. But I know enough to know that most of the leaders ended up with their head in a basket because they didn't deliver what the people thought they were going to get.
I also know the most famous phrase to come out of the French Revolution was "let them eat cake", uttered by the utterly out of touch Queen Marie Antoinette. And this embarrassing episode reeks of a political class that has similarly lost its way.
When there is serious talk of civil unrest due to food shortages and job losses in just a few weeks' time because a Brexit deal cannot be passed some MPs reaction is to play parlour games rather than knuckle down to averting disaster.
It's not an excuse for such behaviour but the government has given MPs little to do but lounge around Westminster recently.
Last Monday they decided to put on a general debate on sport which saw MPs simply standing up to plug their local leisure centre and talk about the time Andy Murray visited their constituency. By Wednesday the government couldn't even be bothered to find things for MPs to do and business ground to a halt around 3.30pm.
Perhaps it's no wonder MPs behave like children if their day ends at the same time as school bells ring around the country.
It's an appalling state of affairs but it's very much part of the plan.
A source close to the Prime Minister confirmed to me last week suspicions that Number 10 wants to run down the clock on Brexit.
The idea being that MPs will have to back Theresa May's deal for fear of leaving the EU without a deal at all and the chaos that would ensue.
It's a strategy. But it stinks. The two options are unpalatable.
No Deal would be a very bad thing in all expert opinion and represents a gamble that any responsible government would not engage with.
Theresa May's deal was subject to a record defeat last month. Losing by 230 votes really means not that the House of Commons just rejected the deal on offer but basically said it's the single worst idea ever put in front of MPs. And yet, for lack of any better ideas, the big brains of Downing Street are going to bring it back and expect MPs to back it because the alternative is even worse.
Which brings us back to those sillies and their French revolution analogy.
Because the punchline to their parlour game is that they are waiting for their Napoleon. The man who brought order out of the chaos of the revolution and glory to France. He didn't bring democracy in any meaningful way but then the Brexiteers have shown in the years since 2016 that their commitment to 'taking back control' and appeals to noble principles like parliamentary sovereignty only really apply when it suits them, much like Bonaparte.
But they haven't managed to assign this particular role.
It's why they haven't deposed the Prime Minister yet, they can't find anyone who would represent an improvement.
Theresa May remains PM because there is no better alternative. She intends to get her Brexit deal through the Commons on the basis that there is no better alternative.
It is a singularly depressing time in politics when policies and politicians are sold on the basis they are all that's available.
That's no way to fire up the electorate, and it's no way to govern the country.
What got Brexit over the line at the referendum was hope – the idea that leaving the EU offered the opportunity to improve people's lives.
As we near the date of actually exiting Europe what's on offer is resignation, but no resignations.
What's needed is the spirit of The A-Team – cheery, charitable, able to fashion victory from unlikely circumstances – tempered by the reality of history that demonstrates vision is good but at what cost.
It only shows how weird Brexit has become that the solution seems to be a marriage of the best of BA Baracus and Napoleon Bonaparte.
---
James Millar is a political commentator and author and a former Westminster correspondent for The Sunday Post