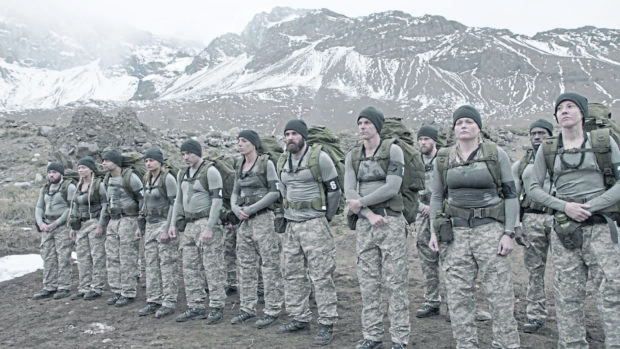 I was quite good at a 60-yard dash in school athletics.
But once the running distance on the track went past 440 yards my endurance and willpower ran out.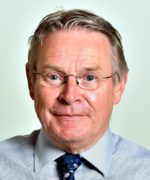 So to be in the presence of "SAS hero" Louise McCullough – the Aberdeen surgeon who found fame on television by becoming the first woman to complete mind-numbing special forces-style training – was both inspiring and slightly galling.
Curiosity led me and a group of like-minded souls to a lecture hall at Robert Gordon University in Aberdeen to try to discover what made her tick.
Louise was giving a lecture as part of an innovation masterclass to analyse which of her skills and experiences from SAS training were transferable into everyday educational and professional life.
Louise, 40, is clearly a formidable package. For a start she is an accomplished and talented orthopaedic surgeon in the city, specialising in trauma and cancer patients with the life-and-death issues this inevitably entails.
But she has a restless spirit which has seen her turn hobbies into bigger and bigger personal challenges – competitive boxing in front of a large crowd and strongman fitness training to mention a couple.
It was an inspiring 90 minutes in her company, which no doubt gave the audience food for thought in their own lives, with an entertaining delivery style punctuated with some ripe vocabulary that would grace any barrack room.
I came away with two things on my mind.
How is it that some people can battle on regardless in the most extreme physical conditions while others fail? As war leader Churchill famously said, "When the going gets tough, keep going."
The other thought: does her experience driving through the pain barrier under SAS conditions offer any hope to those who battle chronic pain every day of their lives due to medical issues? We know that NHS Grampian has been under fire in recent months for the extra suffering caused to chronic-pain sufferers due to pain-clinic waiting lists.
How do sufferers cope when surgical interventions and pain-killing drugs fail? Alternative therapies such as mindfulness and exercises offered by the mesmerising slow and meditative Tai Chi martial art are now offering a possible way out.
The P&J recently drew attention to research involving 2,000 people at the University of Ottawa in Canada which discovered that mindfulness could be just as effective in easing pain as traditional psychological treatment in hospital.
While watching Louise's lecture, a surreal thought entered my imagination and I wanted to ask if being thrown about like a rag doll in a military experiment had made her tougher with her patients. For example, if I turned up at her clinic with a hip problem, would she yell at me to do 50 press-ups and grow up?
I bottled it and toned it down during the Q and A later, but it still got a laugh from the audience.
She did confide – tongue in cheek – that after performing a complicated and intense nine-hour orthopaedic operation, the television SAS boot camp in the Andes suddenly looked more attractive.
Her worst time was shocking hooded torture with horrendous sounds played into her ears for 20 hours, and being forced to hold painful stress positions with her body for prolonged periods. She was mortified when she gave away her address to interrogators in a white-hot period of stress when she was most vulnerable. In her mixed up state, she really thought she had let down her partner back at home in the north-east – however unlikely that was in reality.
This is a classic strategy with torturers, of course, to make the victims feel their loved ones are in imminent danger.
Given the subject of coping with pain, however, what was really intriguing was how she dealt with the physical agony.
Louise described how she "took my mind to another place" to escape it.
This concept of detaching yourself from what is torturing you, and stepping away mentally, has very real applications which have been tested. On a similar level, I studied a clinical trial where chronic-pain sufferers were asked to search for objects hidden in a box over set periods of time. Their pain seemed to decrease or even switch off.
It was down to the subjects being distracted – they were concentrating on something else.
Having listened to Louise taking her mind to another place, I tried it in the dentist's chair a few days later. It didn't work out as well as I hoped, but I need more practice. There seems to be something in it, though, if you can train yourself to keep it up.
Louise's experiences and her achievements were extraordinary, but elements can be applied to ordinary life, too.
We filed out from the lecture with her memorable catchphrase still ringing in our ears: "Life's an adventure; you're not dead yet!".
But there could also be a glimmer of hope in her words for people with chronic pain – for whom life can feel like a living death.
---
David Knight is the long-serving former deputy editor of the Press and Journal