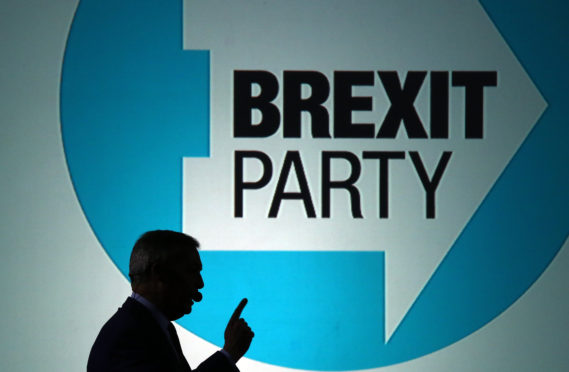 If you think we've had lots of politics in 2019, you ain't seen nothing yet.
We are about to embark on possibly the most electoral period in the nation's history. Professor John Curtice will hardly be off our screens.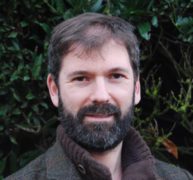 There will definitely be local elections in England next week. Scots may sit these out but the results could have a very significant impact on Theresa May's summer holiday plans.
Most likely there will be European elections next month. Those results will firm up Theresa May's summer holiday plans.
Probably there'll be a general election before the year is out.
Possibly we'll have a second general election and/or another EU referendum before we ring in 2020.
Oh, and it'd be foolish to bet against another independence referendum added to that already lengthy list of electoral ingredients.
Pencils at the ready!
The European elections are likely to trigger a tailspin among the parties and may set the weather for whatever may follow.
Nigel Farage's Brexit party is already being talked up as the potential victor. And although the evidence for that is currently scant (when are commentators going to learn to count past one poll?) it does feel right.
The European elections are essentially being sold as a free vote. Theresa May is still suggesting she'll get a Brexit deal done before the polling booths are put up. Perhaps the only solid thing we learned from the last few months in Westminster is that Theresa May says mad things.
But as long as we are led to believe that the Euro elections might not happen, or that whoever we elect is only going to be in Brussels for a bit, we are also being encouraged to treat the process a bit like a pinstickers approach to the Grand National – choose the horse with a funny name or the jockey whose colours match your car or the one that wears a double breasted blazer and says things about immigrants that are borderline racist. To be honest, given Tiger Roll is significantly more popular than any politician at the moment he would probably get elected if horses were allowed to stand. How he'd enjoy it in Brussels where I once had a pizza topped with horsemeat is another matter.
Of course the UK has traditionally treated European elections as an optional extra in the electoral cycle. In the same way as school pupils treat the revision classes being timetabled across the country just now as an optional extra. Only nerds, weirdos and desperadoes take part. But past students know that sitting out the extra lessons can lead to disappointing results. Last time out Scotland returned David Coburn as the nation's first Ukip representative for a laugh. Ha bloody ha.
But a good part of the reason we have Brexit is because Farage surged to victory in 2014 and David Cameron took that as vindication for his decision to spike Ukip's guns with the promise of a referendum rather than as a huge warning sign that the appetite for exiting the EU would not be sated by his pledge.
And many in Westminster are making the same mistakes again, running scared of the privately educated ex-City trader that trades as anti-elitist. Or, more pertinently, pointing out the contradictions in his persona rather than taking him to task on his policies. For years his one strand was leaving the EU and yet he was allowed to prattle on about it without being quizzed on the issues that have emerged since 2016. Was he once asked Ukip policy on maintaining the Good Friday Agreement after leaving the EU?
Labour's deputy leader Tom Watson walked straight into the trap at the weekend suggesting Labour will trail Farage's bandwagon if it is 'mealy mouthed' over Brexit.
But the Labour leadership (a phrase which bizarrely doesn't include the deputy leader) have their eyes on a bigger prize – a general election. Though they are not trying to get Jeremy Corbyn into Downing Street, because the magic grandad apparently prefers his home comforts and plans to continue living in his modest north London home – completely with crusty eco-warriors chained to the railings outside – should he win power.
Labour are banking on Brexit not being the big issue at the next general election. Sounds nutty, but it's not.
Westminster watchers caught up in the minutiae of meaningful votes may think nothing else matters. Labour's strategy is to focus on everything else. Until (or unless) Brexit is enacted the government's mishandling of the issue broadly only impacts on most people by prompting them to turn off the news and go to bed instead. But the Tories' mishandling of everything else it is fumbling makes a difference – the housing crisis, hospital waiting lists, schools tapping up parents for cash to buy books, smelly trains and, most vitally, outrageous poverty. Labour will campaign at each, every and any general election on these issues and they will win votes as a result. Whether that will win them power remains to be seen, the leader has credibility issues to say the least.
But if they can sneak a win at the EU elections  – assuming they happen – Labour will have momentum in the polls and Momentum on the streets campaigning for them – a potent combination, and one that ought to worry the Tories.
---
James Millar is a political commentator and author and a former Westminster correspondent for The Sunday Post