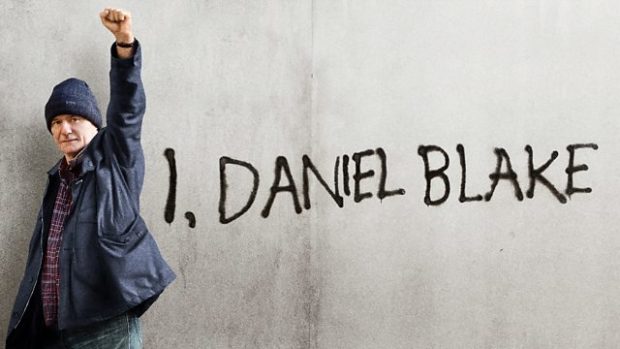 Jeremy Kyle's Britain is a surreal place to live. A big gladiatorial ring where Emperor Jeremy parades the underbelly of the nation's great unwashed, dressed in trackies, for some tongue-lashing derision.
Loadsa fags. Loadsa booze. Loadsa verbal exclamation marks. "Get a job!" Jeremy roars. "Stick something on the end of it, mate!" Or the ultimate, "UN-BUU-LIEVABLE!!!"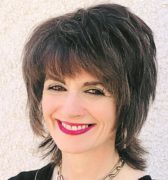 A judge once deemed the show as a human form of bear baiting. Jeremy Kyle prefers to present it as a social service for the nation. I can see the similarity. Our official services are certainly hallmarked by the kind of ignorance and disrespect that are more suitable for the spectator sport of morning television than a dignified voice of the state.
Stephen Smith died last week. If you are struggling to remember the name, perhaps you will remember the picture. Mr Smith was brave enough to be photographed earlier this year to highlight the iniquities of Universal Credit. Emaciated and weighing just six stone, he had chronic obstructive pulmonary disease, osteoarthritis, an enlarged prostate, and a colostomy bag. There are many things I might have wanted to say to Mr Smith. "Get back to work," isn't one of them.
Mr Smith, who was 64 and had worked all his life running a small business repairing washing machines, was diagnosed by doctors as unable to walk 20 metres, yet was declared by the Department for Work and Pensions gestapo to be fit for work. He was a real-life Daniel Blake, the hero of Ken Loach's award- winning film, "I, Daniel Blake", which showed the agony of being dismissed, dehumanised and humiliated by the state when at your lowest ebb.
Last week, another story highlighted the DWP's disrespect for those it deals with. A woman challenged their decision about her case at a tribunal. The official DWP papers – not some internal unofficial memo but their official submission – contained the line, "In this lying bitch's case…" The DWP apologised and offered to reinstate her benefits. Not for the sake of justice, obviously, but because they had been rumbled.
Why do we allow the state to behave in this way in our name? It is based on a toxic fiction (and thank God for the Loaches re-writing the narrative), what researchers in a new report for the Joseph Rowantree foundation call, "the myth of the scrounger". Successive opinion polls, like the British Social Attitudes survey, have shown that more than one third of people believe benefit recipients are "fiddling" or do not merit support. It is like going back to the 19th century when the notions of "deserving" and "undeserving" poor were enshrined in the 1834 Poor Law.
If you have a system, inevitably some will abuse it and yes, of course there are scroungers. But not everyone. And they are not all at the bottom end of the income spectrum. In fact, big multi-nationals are the worst tax dodgers and our "clean my moat and build my duck pond" MPs have shown they know how to fiddle with the best of Jeremy Kyle's guest list.
Those who assume people on benefits are all scroungers have an exaggerated sense of their own abilities, plus a lack of insight into the fact that life is precarious and that in the right circumstances, any one of us can be knocked off our comfortable perch. There's nothing like being down on your luck to hone your empathy instincts – and nothing like being successful for blunting them.
I interviewed Jeremy Kyle once. He had just written a book called, "I am Only Being Honest". (How could it be called anything else?) It was all about broken families and broken Britain and had a lot to say about single mothers, addicts, unemployed people, spongers…the list went on a bit.
Which was interesting given that he had two marriages and two families himself; at thirty-five had been plastered over the News of the World for his relationship with a 16-year-old schoolgirl when he was between marriages (I admit I had a fumble, he said); and once had a serious gambling problem. But he had a posh suit and a posher salary so I don't suppose he saw himself in the broken section of Britain.
Anyway, acting on a hunch I asked a pertinent question about the research for his book. Tell me, Jeremy, how much does an unemployed person get on benefit? His very blue eyes looked unblinkingly at me. "I am going to be completely honest with you," he said. "I have no idea."
At the end of the interview he said sombrely that the question had taught him a lesson. (The, "I've been rumbled" lesson again.) His epiphany reminded me of a story I heard a journalist tell about a celebrity interview he'd conducted. The celebrity's house was beautiful – but it smelled terrible. The journalist wasn't impressed. Only when he left did he discover dog mess on his own shoe. He'd probably trailed it through his interviewee's white carpets. The lesson? If something smells, make sure it isn't you.
---
Catherine Deveney is an award-winning investigative journalist, novelist and television presenter