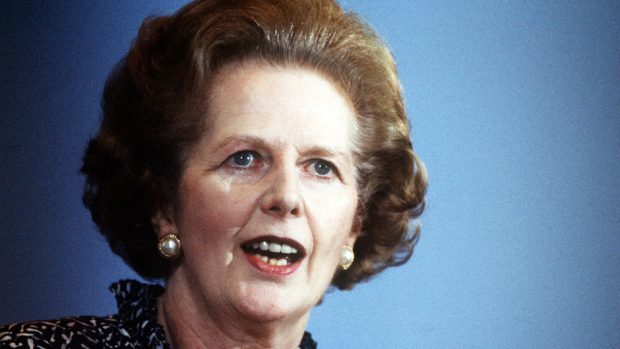 The BBC lucked out with the scheduling of their documentary series about Margaret Thatcher
Airing Thatcher: A Very British Revolution, about the rise and fall of the nation's first female Prime Minister, as our second female PM's time in Number 10 sputters to an end throws up lots of fascinating parallels and contrasts.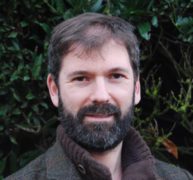 And more than a few lessons to learn for the ever-lengthening parade of bozos competing to take over in Number 10.
One wonders if Donald Trump was somehow attracted to the UK at this particular moment by the sheer dumb gravity generated by a leadership contest that seems to lack any leaders.
One of the key takeaways from the Thatcher TV series is that the simple answer to how the Conservatives got from 80s supremacy to utter chaos a generation later is leadership.
Thatcher had it. May doesn't. There's not been a lot of it to go round among the Tory leaders in between.
There are other eye-catching differences between then and now that the programme demonstrates. For example people wore a lot more velour in the 1970s and some quite remarkable hats. It's surprising how colourful and bright the 70s were, given the gloomy state of the nation's finances, politics and industrial relations. Reducing tariffs on tank tops might be something for the new PM to consider.
Also a lot of the same people reporting on politics then are still on our screens – Jon Snow, John Simpson, Andrew Neil for example. But some are not – Sue Lawley, Moira Stewart for example. Spot the difference? It's remarkable and outrageous the way women on screen have a shelf life but men do not.
But the leadership thing is the most striking, the sheer competence of Margaret Thatcher.
Now, you can disagree with her politics, plenty of people did then and plenty of people will argue over her approach and her legacy for as long as there is history. However what cannot be contested is that she ran the country. She was in charge. She worked incredibly hard, she managed her MPs and her ministers. And apparently she had time to do the Downing Street dusting too.
It's only watching her go about her business in the archive footage that you realise this country has only had one competent PM since.
Tony Blair ran the country. Again, history will debate what he did and whether it was wise but there's no doubt he was in charge. That's why Gordon Brown was so hacked off all the time. (The programme also gives the lie to the claim Blair had no ideology. The nation now is less harsh than it was in 1990 and that's because Blair rolled back the worst extremes of Thatcherism.)
But for the last 12 years the UK has lacked leadership. Brown oversaw a shambles of an administration. David Cameron never seemed terribly bothered about doing the work of running the country and he gained a reputation as 'the essay crisis Prime Minister' who didn't put the effort in but pulled something off at the last minute. And then we've had the May premiership. Historians may dispute whether the last three years have been a waste of time or a key period in the disintegration of both Britain and British politics; they will all agree that the administration was inept.
And does anyone look at those lining up to be next through the doors of Downing Street and believe they will offer good government? I'm not talking about good policies (though they would be welcome) I just mean doing the day to day work of leading the nation.
Boris Johnson's reputation as a disorganised buffoon is all part of the act we've been told for years. But just ask anyone who worked for or with him at the Foreign Office and they'll tell you it's no act. Dangerously so.
Dominic Raab has promised to get a better Brexit deal than the one he negotiated as Brexit secretary before resigning because he didn't like his own deal then later voting for it. And against it. Doesn't bode well.
The pick of the bunch are Michael Gove and Rory Stewart – both Scots of some kind. Coincidence?
Rory Stewart has run a province in Iraq so he's got the right experience but the only people who seem impressed with his campaign so far are MPs from other parties and journalists.
Every department Michael Gove has run he's fuelled with focus and energy, but he's made plenty of enemies along the way and it's not clear he's the manner or the muscle to stop the usual suspects in his own party from head banging his project off track.
'Thatcher: A Very British Revolution' is only half way through its run. Like Titanic we all know how it ends but it's still some story. (Unlike Titanic there's no nude ladies, though the series hasn't got to the Cecil Parkinson bit yet).
Thatcher's competence, confidence and fresh ideas put her in power and provided real leadership to her party and the country. But as she become more autocratic and ideological the iceberg on which her premiership would be dashed became inevitable.
No doubt plenty of the Tory wannabes are lapping it up. Hopefully though, the one that wins will be the one that learns the right lessons from history.
James Millar is a political commentator and author and a former Westminster correspondent for The Sunday Post