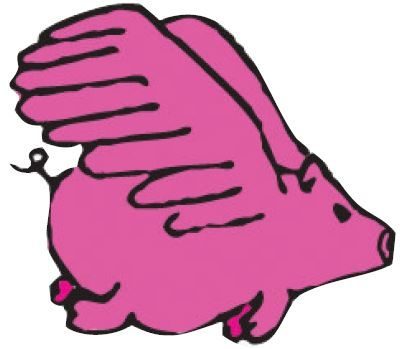 View From The Midden – rural affairs with Jock Alexander
It's been a decorative week in the village. Wi' a favourable wind fae the south-west shoogling the aerial, my TV reception has suddenly sterted working again, allowing me tae indulge in a' the delights o' daytime programming.
So I've been enjoying fowk in England buying up hooses at auction for a price ye widnae get a shoebox for in this neck of the woods, that affa excitable wee Glesca wifie on Bargain Hunt, and the dramatic twists and turns o' life in a doctor's surgery far the staff hiv a' been relegated fae Holby City.
But, as ever, This Morning is the sheep's knees. Though Richard, Judy are long gone, this programme still has it. And fit it had this wik wis a heart-warming piece featuring some senior citizens fae Aiberdeen.
They were the Graffiti Grunnies, putting the north-east on the national map thanks tae the city's Nuart festival, fit hid a special initiative for the over-65s ca'ed Young At Art.
Noo some gypes may say it's nae richt tae be teaching the elders of wir communities foo tae skite spray pint up on wa's. That they should stay inside in the warm, knitting, and reading the People's Freen files sooking Pan Drops.
Weel, as an aulder mannie masel, I say "G'an yersel, Grunnies!". I wis affa impressed by the enthusiastic wye they sprayed their brightly coloured murals oup on yon muckle white wa' at the TV studio, clearly delighted tae be active and involved and creating something with artistic merit. Nae fit ye expect tae see on ITV.
I must agree wi' Phillip Schofield that the Grunnies prove there's nae age limit tae creative expression. Here in Meiklewartle, the maist zealous convert tae the cause has, of course, been Feel Moira, who wis hugely keen tae get oot there and start shaking her cans aboot in the name of aesthetic expression.
She has press-ganged some o' the sprightlier wifies o' the local W.I. tae jine her. Fit meant that at their last bring-and-buy there wiz something o' a dearth of fine pieces, but quite a lot spray cans, face masks and non-reflective clothing. Naeb'dy wis o'er fussed though, seeing as we were a bittie licht-heided fae the pint fumes files enjoying the magnificent mural fit had been skited up on the gable end o' the Toon Ha' by Moira and her posse.
Moira has chosen as her "tag" the image of twa Massey Fergusons smashing together, fit commemorates the wye she likes tae spend a weekend. Moira's mural, files less abstract than the strong colours and handprints favoured by the Graffiti Grunnies, carries a powerful message. Particularly if yer fluent in urban slang and are a member of the Inverurie Women's Guild. Cheerio!
Cava Kenny Cordiner, the football pundit who's signed a pre-contract agreement with The Derby Evening Telegraph
As the great Jimmy St Greaves always says, he says: "It's a funny old game." Old Kenny could not believe what his eyes was seeing this week in the Champions League semis. Both Liverpool and Spurs defied the odds and upset the apple-tart to set up an all-England final in Madrid next month. I'm sure everyone's looking forward to that – except the Spanish police.
Liverpool looked like they had a Herculaneum task, trying to claw back the three-goal hiding they got from Barcelona last week, especially seeing as they had to do it without Mo Farah who had to miss the game when he got a conclusion at the weekend.
But credit to the lads, they stuck to their task, gave it 120% and they stuffed the Matalan club 4-0 to book their place in the final. Their gaffer Jurgen Kopp, who is named after Liverpool's famous stand, is a breath of fresh air. He loves his club and wears his sleeves on his heart – he's so Liverpool through and through that I bet if you cut him he would bleed red.
Things looked even worser for Spurs when they went 2-0 down at half-time against the mighty Dutch side Ajax, who is named after the kitchen cleaner my Mum used to keep in the scullery. But cometh the three-quarters of an hour, cometh the men. The Tottenham lads rolled their sleeve up and got stuck in to somehow pull off a 3-2 victory which seen them qualify for the final on away goals. Melody thought something was wrong with Old Kenny when the winner went in the onion bag. I was jumping about like a balloon and I even knocked over our wedding photo what sits on the sideboard. Melody says to me, she says, "My God, Kenny, I never knew you was a Spurs fan!" and I says to her, I says, "I'm not really love, but I had £20 on 3-2!".
I can't wait for the final. There's only one thing for certain about the first of June in Madrid, there's a 50-50 chance that an English team will lift the trophy!