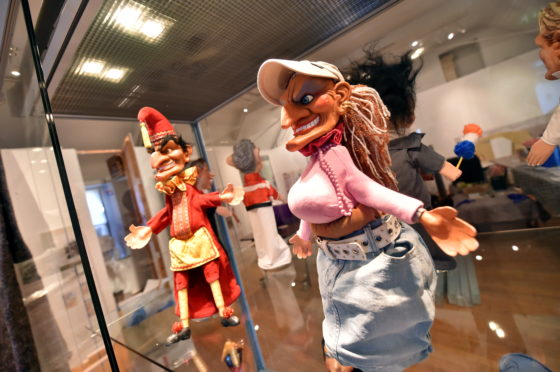 Talk about giving Punch and Judy a bad name.
Former prime minister Gordon Brown tried to take the SNP and Tories by the scruff of the neck a few days ago to break their stranglehold over Scottish independence and other constitutional matters.
He compared their antics to a Punch and Judy show.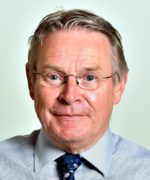 Politics is a brutal business where saving face and one's personal political ambitions are the number one priorities and that old cliche "serving the country" is somewhere in a grey area at the bottom of the pile.
Brown himself was involved in some spectacular political brawls.
Remember the alleged "Granita Pact", which sowed the seeds of simmering discontent with premier Tony Blair over the then Chancellor's leadership ambitions? It led to Blair's nightmare week in 2006 when Brownites tried unsuccessfully to push him over a cliff, metaphorically speaking.
I know a certain puppet who would have been as pleased as Punch over such a grisly satirical ending for any character in his show.
And then there was Brown's raid on pension funds in 1997 – by plundering their tax rebates on stock market investment dividends – which was blamed for helping to hasten the death of final-salary pensions for countless thousands of workers.
So, he is used to the rough and tumble.
But surely Mr Punch holds the moral high ground compared to politicians, the majority of whom have had their reputations tarnished by incredibly divisive referendums of 2014 in Scotland and 2016 with Brexit.
Mr Punch might be generally politically incorrect, a wife-beater and baby-batterer and guilty of attacking police and various murders, but at least he is consistent and transparent with his public.
So, I think Brown is wrong to sully the reputation of Mr Punch and his long-suffering wife by comparing them with today's wretched politicians.
You'll never believe it, but this was a delicious coincidence: as the Brown story broke, I was strolling towards an exhibition at Aberdeen's Maritime Museum overlooking the harbour.
Dundee might have its crowning glory with the V and A, but the maritime museum is a real gem.
Wait for it – I was drawn to the museum by a Punch and Judy exhibition, "That's the Way To Do It!", which charts their puppet story from its origins to present day.
"That's the way to do it" being the catchphrase of Mr Punch as he dispatches his victims, usually with his distinctive slap stick made of two strips of wood. Yes, that is where "slapstick comedy" got its name.
He orchestrated the birth of a new genre of comedy satire and slapstick which we still laugh at today in its various forms.
Remember the anarchic TV comedies Spitting Image and Bottom? What about the pure slapstick of Tom and Jerry?
Kids laugh their socks off over extreme cartoon violence because even at a young age they know it is nonsensical fun. Even kill-joy politically-correct fanatics have backed off from trying to ban today's Punch and Judy format.
There is still an important place in our society for biting irreverent satire. More so, given the apparent enthusiasm of politicians to sign off their own P45s.
I was now staring through a glass case at the exhibition – and looking back at me was a parody caricature puppet of none other than Tony Blair. I wondered if Brown would smile or shiver at this if he was by my side.
The Blair puppet appeared in a show as one of Mr Punch's cast of characters along with Ken Dodd and Gordon Ramsay figures. Dodd was Joey the Clown, Blair "an excessively pious vicar" (perfect casting, some might say) and Ramsay ended up being fed into his own sausage machine. A classic Punch and Judy outcome, with Mr Punch crowing, "That's the way to do It".
Like most good satire, it's not the artistic content which should be criticised for its offensive nature but the antics of subjects which it is lampooning.
So, it was wrong to suggest politicians were stooping to Punch and Judy's level. It is these sometimes grotesque characters who hold a stick to them (literally in this case).
Samuel Pepys made the first recorded reference to a Covent Garden puppet "Italian theatre show" (from where it came and was then honed to British taste) in his diary on 9 May 1662 and it is still going strong today.
So, was the milk-shake attack on Nigel Farage a piece of Punch and Judy-style knockabout fun? I was stunned to see "political commentators" on a late-night BBC news show almost laughing about it.
We might have a tradition of robust political protest, but personal physical attacks should be punished. In that split-second before an attack, the victim might not know if the assailant has a milk shake, a knife or a bowl of acid.
It was good to hear Brendan Cox, widower of murdered MP Jo Cox, condemn it. As former chief rabbi Lord Sacks reminded us, in a democracy we must respect our opponents and the majority view.
I have written before about the need for police to act visibly and strongly in the public interest to crackdown on yobbish disorder on the streets and it is now good to see that dispersal zones are being created in Aberdeen, for example, to deal with threatening groups of youths.
That's the way to do it, as someone would say.
---
David Knight is the long-serving former deputy editor of the Press and Journal