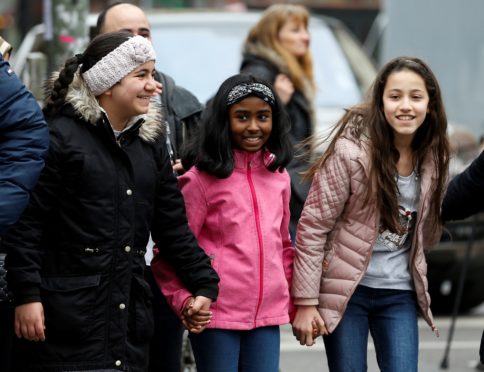 Among my favourite wedding photos, obviously after those of Mr R and I gazing lovingly into each other's eyes, is one of me with his sister and cousins.
We are all laughing and everyone looks extremely glamorous, if I do say so myself.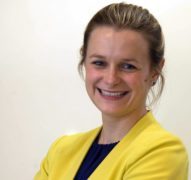 Me, because it's my 'big day'; the 'girls' – as I often refer to them – because they always do.
The only thing I don't like is how pale I look standing next to five British Pakistani beauties.
Our group shot popped into my head this week as I read about a 10-year-old girl who, in a call to Childline, described attempts to make her face "whiter" with make-up after her skin was branded "dirty".
Another said she was bullied for being Chinese and having "yellow" skin, revealing she had tried to change her appearance using eyeliner.
According to new NSPCC research, based on information from police forces across the UK, including Police Scotland, race hate crime against children has reached a three-year high.
It uncovered more than 10,500 offences against under-18s in 2017-18, up from 8,683 in 2015-16 and 9,752 in 2016-17.
The charity also reported that the helpline held 2,617 counselling sessions about race and faith based bullying between 2015-16 and 2017-18, with girls more likely to get in touch.
Eighty-one of those were with children contacting them from Scotland.
We all know that school can be a brutal environment, that kids can be horrible.
It's no great revelation that bullies sadly often fix on physical characteristics.
But the fact that incidents based around race and religion seem to be on the rise is sinister.
The idea that a child as young as ten would resort to trying to lighten her skin colour to "fit in" – as she put it – is deeply upsetting.
And while this evidence is anecdotal, based on my own experience in the six years I have known Mr R, I don't doubt there are others who've been similarly affected.
A few days ago, the young son of a family friend, also Asian, came home from a half-term club to say another boy had called his skin "poopy" coloured.
It followed a similar episode last year.
This time the child calling names was white; on the first occasion they were Asian and the comments related to how dark a shade of brown he was.
I mention their ethnicity because it's important to acknowledge this isn't exclusively about racism, but colourism too – defined by the Oxford Dictionary as prejudice or discrimination against individuals with a dark skin tone, typically among people of the same ethnic or racial group.
Thankfully, none of Mr R's wonderful family subscribe to the idiotic notion that paleness is a sign of distinction or superiority.
However, there's no denying this remains a not uncommonly held view among Pakistani and Indian communities, as well as more widely.
For instance, I've seen first-hand at weddings women sporting make-up several shades lighter than their skin tone.
Moreover, many of the top Bollywood and Lollywood stars are light-skinned.
Indeed, over the years, some have even endorsed skin whitening cosmetics, which continue to be a multibillion dollar industry.
Fortunately, increasingly, these attitudes are being challenged.
The Dark is Beautiful campaign, set up by an Indian-based non-profit, is marking its tenth anniversary this year.
And the hashtag #unfairandlovely has sought to highlight the issue online, taking its name from fairness cream Fair & Lovely.
Yet a sign of just how far there is to go came last week when the finalists of the Miss India beauty pageant were revealed and they were all fair-skinned, bringing a storm of protest against the judges.
"So much for India being a diverse country," read one tweet.
With this in mind, I now feel terrible that the difference in skin colour occurred to me when looking at that particular wedding picture, even if it was my whiteness as a negative that stood out.
I didn't have to contend with any of this growing up, but Maya potentially will, and we'll have to be vigilant.
On the one hand, she might be on the receiving end of abuse so will need to be equipped to deal with that should it arise.
Equally, we must ensure she's not influenced by compliments about her complexion.
The "Oh, she's so pretty and fair"-type remarks.
People might think they are being nice, but these kind of comments that assign value to a particular skin tone aren't harmless, as the NSPCC investigation shows.
And, as Maya gets bigger and starts to understand, I don't want them shaping her worldview.
I don't want her believing that because she's a lighter brown than her cousins, for example, she's better than them.
Hopefully, she won't think in terms of skin colour at all.
I will certainly do my best to make sure she sees people for who they are, not what they look or sound like, and would expect no less from the other authority figures in her life.
Undoubtedly, speaking out is rarely the easy option.
I'm ashamed to say that I can remember a number of occasions when I – disappointingly – failed to act.
All of us have a responsibility to try, however.
We can't afford to leave prejudice – whatever form it takes – unchecked.
Especially where children are concerned, it must be nipped in the bud before both the bullies and their targets are moulded for good.
---
Lindsay Razaq is a journalist and former P&J Westminster political correspondent who now combines freelance writing with being a first-time mum