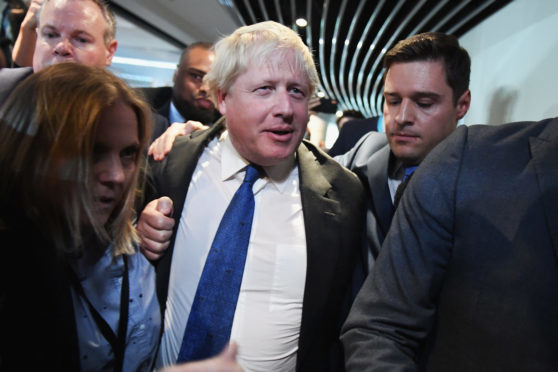 If there is one thread running through all the wacky political plot lines playing out in London just now it is this: a fundamental misunderstanding of Scotland.
There was a chance for Westminster to reckon with the Scottish political experience.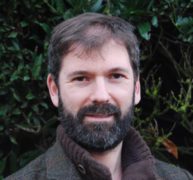 In 2014 the London lobby's finest flocked north to report on the independence referendum.
But many seemed to treat the experience as missionary work. Like nineteenth century colonists they saw Scottish political society through their own prism. And they came to observe and to theorise rather than to interact with the local populations and to understand.
And they treated the whole thing as a bit of a jape. The notorious Sunday Times poll that suggested Alex Salmond's Yes campaign could win just days from the vote injected some excitement into the expedition, rumbled up the restless natives. It was wrong about the outcome of course, but it left a feeling on one side that victory had been possible but for some last minute manoeuvres, particularly 'The Vow'. Take away that poll and the narrative looks different – that the Yes campaign was always doomed but perhaps 2014 was only ever a dummy run in preparation for another referendum under more favourable conditions.
And, my, conditions are favourable now.
Boris Johnson looks all but certain to walk into Number 10 next month. He'll go see the Queen just as the English schools break up, but while most Scots families are already on their hols. Expect a lot of asylum applications at town halls in Majorca, Tenerife and Corfu as Scots try to extend their stay rather than return to Boris's Britain.
For what does Boris think of Scotland?
What does Boris think about anything?
His supporters complain that the media focus on his history of lies, lovers and a laid back attitude to journalists potentially getting attacked by his associates. But as long as he continues to dodge proper questions about what he believes in there's little else to go on. Of course, the truth of the matter is that his team are keeping him out of the journalists' way because he believes in his own entitlement and little else. They know the slightest scratch to the veneer of bumbling fun legend bursts the illusion. Boris is a balloon.
Yet Westminster is not considering the effect of Prime Minister Johnson on the union. Received wisdom is that the Scots won't like it but they'll go along with it. After all the other Remain stronghold in the UK – London – tolerated BoJo's bozo schtick as mayor for eight years. Difference is Scotland has an escape clause marked 'indyref 2'.
What interest there is amounts to surprise that the 13 Scottish Conservative MPs are not thinking as one.
Previously there had been talk of a co-ordinated effort to stop Johnson, knowing he would undo all Ruth Davidson's good work in detoxifying the Tory brand north of the border. (Of course not everyone was on board, Ross Thomson famously clung to Johnson like Keith Harris's annoying monkey sidekick Cuddles as the wannabe-PM made his way through the scrum at Conservative conference last year.) Instead the group broke for their preferred candidate according to their personal combination of ambition, motivation and spinelessness.
Surprise that the Scots Tories have minds of their own has only been matched by the incredulity that met recent ructions in the SNP. The split between supporters of Ian Blackford and Joanna Cherry that was created when the two stood for leadership of the Westminster group in 2017 was bound to resurface, particularly as the SNP MPs find themselves with nothing to do but spectate the Conservative parliamentary collapse. The Tories have been too busy with their own civil war to serve up any legislation of consequence to occupy everyone else.
In both instances Westminster seems shocked that Scots don't think as one. Too many in all parts of the palace of Westminster – including the press gallery – take a simplistic and unsophisticated view of Scottish politics and don't bother their heads with the crucial role Scotland plays in who governs the UK.
It's even true of the few folk taking an interest in the Lib Dem leadership race. Jo Swinson seems likely to win. That has to be welcomed by right thinking folk who want to see someone relatable and reasonable joining debates that will be dominated by two entitled English posh boys in Jeremy Corbyn and Boris Johnson.
But there is a question mark over whether she'll survive the next general election, her East Dunbartonshire seat is marginal. You'd be foolish to bet against her formidable campaigning pedigree but it shouldn't be taken for granted.
Events could yet play into Swinson's hands though. Should the Conservatives with Johnson at the helm give up their mantle as default defenders of the Union and with Labour off painting a face on the next balloon-on-a-stick they'll install as leader ready to embarrass a once great tradition further, the Lib Dems could seize the initiative as the party of remain in England and the party of the UK in Scotland – a powerful combination.
Many of those north east constituencies that have passed through the SNP to the Conservatives in the last few years started out belonging to the Lib Dems. Swinson's insurgents would fancy their chances of picking up a healthy haul of Scots seats at any imminent election.
And that could have a big impact on the Westminster arithmetic.
Just don't expect anyone in London to have done that particular sum.
---
James Millar is a political commentator and author and a former Westminster correspondent for The Sunday Post