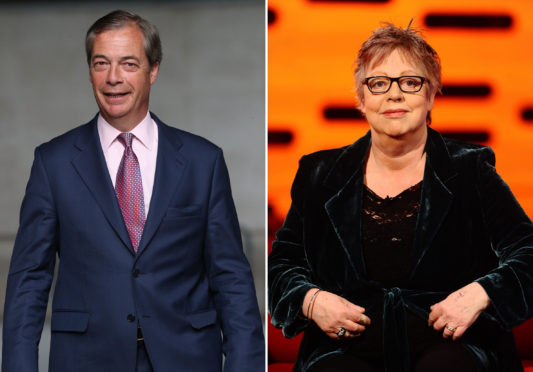 Words do, indeed, have consequences.
Just ask the BBC, whose clumsy attempt to trap Boris Johnson over his alleged anti-Islamic past writings blew up in their faces.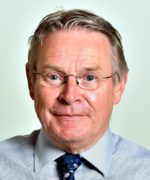 As we found out the very next day, the person they rolled out to provide the ammunition was himself reportedly under investigation over something similar.
There was nothing wrong with the question, of course: any potential prime minister must be put on the spot. It is just that the BBC shot itself in the foot at the same time and laid itself open yet again to allegations of bias.
It is no surprise then that reports of behind-the-scenes recriminations after the live-debate shambles have threatened other projects such as a proposed special Question Time with the two final candidates.
Hell hath no fury like a reporter left at the gate and Johnson's selective media appearances have guaranteed him a rough ride.
But there is always an almost invisible dividing line between legitimate public-interest questioning and a slanted agenda to promote or bury some candidates.
Rory Stewart appeared to have become a media darling, but the only people not rooting for him were those lawfully entitled to vote in this particular contest – and that is not the public at large.
Stewart was billed as the man to publicly unmask, dismantle and reduce the rival campaigns to rubble, but only succeeded in demolishing himself on air.
I hate to go on about it, but the day before the BBC debate last week I wrote that it would be a complete waste of time. And so it proved.
The only people who seem to benefit are the broadcasters who generate near-hysteria over these events to promote themselves, but deliver little of any substance whatever the format.
On the night, there was no one to keep the rivals in line and they were like a bunch of ferrets in a sack for most of the time.
It was more what I would imagine a Love Island audition to be like.
A lot of desperate people trying impress against the clock while avoiding a series of carefully-laid traps built into the format. A torrent of "look at me" shouting over each other, so that any actual sensible points were drowned out or killed at birth. There were some short audible periods of pitching a point, but these were coated in a veneer of gobbledygook to make the meaning unfathomable.
That is the whole object of the exercise for the participants. Is it really that surprising? Nobody really wants to commit to anything which could be written down and used against them in future and all the shouting from an extended group guaranteed was utter chaos.
If they were dragged into that special interview room in the Line of Duty cops drama, I doubt if even the fearsome Superintendent Hastings could have got to the bottom of what they were saying
The "words have consequences" theme flows over into reckless public behaviour and often futile and depressing misuse of social media protest. The self-styled "political warrior" who ever-so-bravely "milk-shaked" Nigel Farage in a street was dealt with by a court a few days ago, yet some supporters were still praising his actions on social media.
They are the sort of people for whom free speech is a difficult principle to grasp, even although it's what allows them to trade in bile.
Many still think it was all a big joke and thoroughly deserved for Farage. It does not seem to bother them that it broke the law – the same law which protects them from assault.
The great French philosopher Voltaire (ironically, given today's poisonous atmosphere, he was a great admirer of British democracy in 18th century) defined democratic freedom of expression brilliantly.
His thinking was along these lines, "I might disagree vehemently with what you say, but I will defend to the death your right to say it."
This does not go down well with social-media lynch mobs who say they are defending democracy yet are suffocating it.
The prosecutor in the Farage case last week mirrored what I wrote weeks ago at the time of the attack: that in the split second of the assault being launched the victim did not know what was being thrown at him. What if it was acid?
This is what made comic performer Jo Brand's doomed joke about throwing battery acid instead of milk shakes so awful.
There was already concern about acid attacks on people, highlighted by victim and recent celebrity on Strictly Come Dancing Katie Piper.
Would we be surprised to find morons on social media endorsing Ms Brand's comment – and meaning it?
I thought the joke was ill-judged, but as a writer I defend her right to say it and bend boundaries.
However, with freedom of speech comes a responsibility to handle it with care, so she was right to apologise publicly.
Words do, indeed, have consequences.
---
David Knight is the long-serving former deputy editor of the Press and Journal