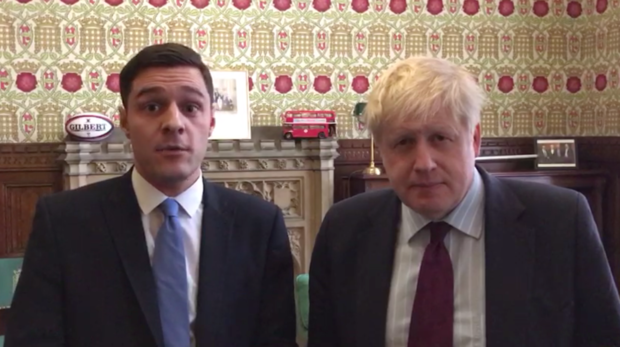 Boris Johnson, famed for his plain-speaking/racism (delete according to taste) might have summed up a recent conversation I had with a Scots Tory thus: there ain't many burkas in Banff or Berwick or Ballantrae.
The liberal elite of London express distaste at Johnson's crimes against political correctness. Much metropolitan outrage met his column last year comparing Muslim women in traditional dress to bank robbers and pillarboxes. But the MP's point was that elsewhere in the country, and particularly in the rural constituencies currently held by Scottish Conservatives, his hairier views don't really hit home.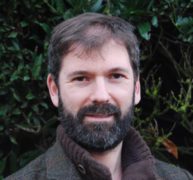 That's not a criticism of the people that live in those places. It's a simple truth that when weighing up, say, Johnson's likelihood of getting a good fisheries deal with the EU versus the chances he's going to upset Muslims the former may carry more heft than the latter. And, you could argue, with good reason.
It is why so many of the Scottish Conservative MPs are now backing Boris.
The 13 who arrived in Westminster two years ago as Ruth Davidson's expeditionary force are one by one falling in behind a new commander-in-chief.
Some march to the Johnson drum with more enthusiasm than others.
John Lamont is still holding out for Jeremy Hunt, which is noble but hopeless. Lamont however is a whip by nature and once the new PM is installed will likely be loyal. But his current defiance is part of a broader shift in Scots Tory power away from the Borders where the Conservative flame was kept alive through the long years that pandas outnumbered Tory MPs in Scotland. David Mundell, who represents a Dumfriesshire seat isn't expected to last long in the Johnson cabinet if he serves at all.
Instead power is switching to the north east, home to ambitious and able and energetic MPs like Andrew Bowie and Douglas Ross. They've thrown their lot in with Johnson because they know he's going to win and it's a necessary step if they want to progress in government.
Aberdeen member Ross Thomson has long fancied himself BoJo's BFF. His support seems to be driven by being a Johnson fanboy rather than any clever calculation.
We'll find out soon if Johnson values loyalty over ability.
Of course, it is slightly depressing to hear people who in private admit Johnson is deeply flawed, publicly going out to bat for him.
But it's not simply spinelessness that's seen Tory MPs kowtow to their new king.
They believe that Johnson still has the quality that won him two terms as Mayor of London: he reaches the parts other Tories can't.
Jeremy Hunt ate fish and chips and drank Irn Bru in Peterhead. He looked out of place and inauthentic.
Johnson's schtick feels real to ordinary people who certainly don't consider themselves racist or homophobic but may occasionally employ some fruity language for laughs.
It's easy to see political correctness as a conspiracy by the hoity toity against the proudly hoi polloi.
But it's not.
At the heart of a healthy democracy is the tenet that minorities are protected. It's a simple principle, disregarded by all history's bad guys.
The latest British Attitudes Survey published last week – the gold standard snapshot of what Britain really thinks – throws up some useful facts in this regard.
First it showed that under 10% of the population follow non-Christian religions. The majority of people have no religion but that 10% throws everything else in together – Muslims, Jews, Sikhs, Jedis and believers in the flying spaghetti monster.
So when Johnson mocks Muslim women he's picking on a tiny minority. A classic bully boy tactic. Others can laugh along because they don't know anyone who's going to be offended.
The British Attitudes Survey also recorded the first fall in the number of people who agree that same sex partnerships are 'not wrong at all'. Seems odd that people would change their minds on that point. Isn't it more likely that more folk feel able to admit they are uncomfortable with gay relationships? Even though, again, the LGBT community is in fact relatively tiny. That finding is a red warning light that something is changing in the arena of public thought and political discourse.
Note Boris Johnson once employed the term 'bum boys' in reference to gay men. A pattern of behaviour is emerging of picking on communities small in number and therefore lacking a significant counterpunch.
Political correctness is about avoiding the language Johnson's employed in order to make those vulnerable groups feel included. What's wrong with that?
Of course political correctness can go too far, that's when it alienates and upsets people who aren't bigoted but feel they are being accused of thought crimes if they ever laughed along with Alf Garnett.
The opposite of political correctness is seen as common sense. But you can have both.
The latter wins elections, the former is at the core of democracy.
Those MPs belatedly backing Boris Johnson have decided which matters more to them.
If there are consequences, they must not be allowed to ignore them.
---
James Millar is a political commentator and author and a former Westminster correspondent for The Sunday Post