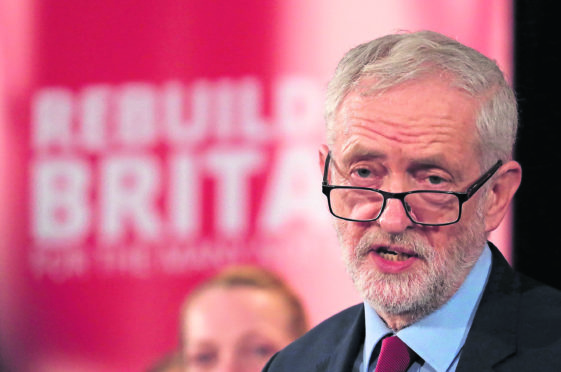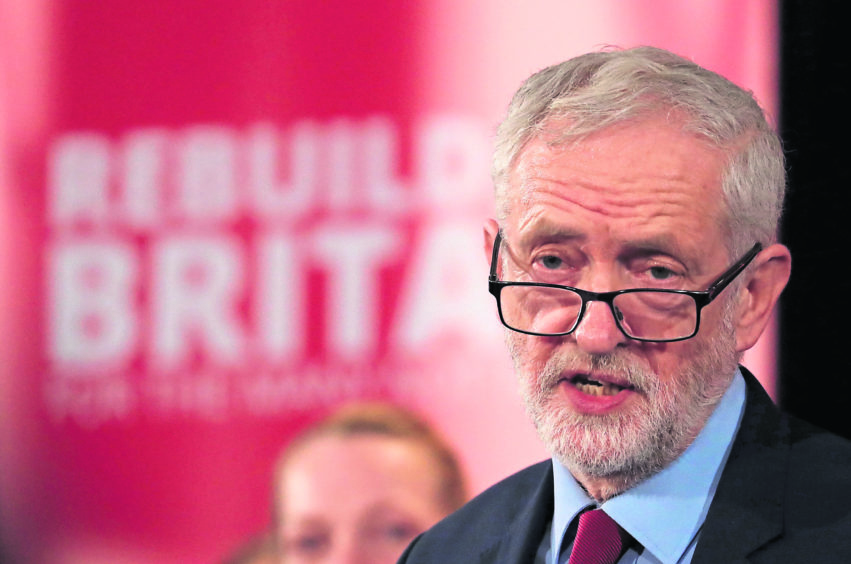 One of the nation's foremost political scientists said to me last week: "Boris Johnson is so bad he's made Jeremy Corbyn look like a statesman this week."
She's right.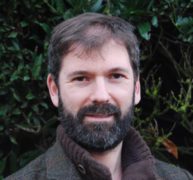 Remember when David Cameron unleashed a genuinely effective attack on Corbyn by telling him to "put on a proper suit and do up your tie"? That was early in Corbyn's tenure at the top of Labour, when he was still mourning the loss of his previous career as a Worzel Gummidge tribute act.
Last week, at Boris Johnson's first outing at Prime Minister's Questions, it was the Labour leader who looked the part in navy suit, white shirt and red tie. Johnson looked like he'd recently reversed through a hedge. Corbyn could've thrown Cameron's line about smartening up right back at Boris.
Except Corbyn wasn't cute enough or quick enough to do such a thing. And therein lies the problem.
When Boris Johnson is so bad he makes Jeremy Corbyn look good, who actually suffers? It's the Labour Party, who are saddled with an electoral deadweight.
The logic is simple.
The Tories have two significant handicaps in the electoral ledger. Firstly, Boris Johnson is a honker of a Prime Minister. The aforementioned David Cameron is now the UK's third worst post war leader with Johnson and May joining him in propping up the league table of prime ministers – the Premiership of premierships if you will. That's a situation that's seen Alec Douglas-Home move out of the relegation places for the first time since 1964.
Secondly, they are currently characterised by chaos.
These two factors make them eminently beatable.
But a chaotic Tory party will only lose to someone plausible. Compare 1992 with 1997. It was the same Conservative party peddling kinks and sleaze and instability. But while in 92 Kinnock didn't look like a Prime Minister the same could not be said of Tony Blair five years later.
And you have to win a general election, you can't just sit back as your opponent loses it. See the 2017 result for evidence of that. Theresa May did everything wrong, and still couldn't be beat. That result and the Conservatives continuing lead in the polls lead to one inescapable conclusion: voters don't fancy the magic grandad.
Some in Labour circles are waking up to this fact, alerted by a whiff of power for the first time in a decade.
They've clocked that if Labour can beat the Conservatives they get to be in government and actually implement policies, do stuff, work towards a more equal society. Before the Corbyn era that, rather than wanging on about Palestine on Facebook, was the actual point of the Labour Party.
The novelty of a new leader could be enough to close the gap in the polls. Pick someone who's competent, knows the words to the national anthem and has no history of endorsing terrorists and suddenly something more than a score draw in the forthcoming election looks achievable.
The idea of John McDonnell taking over falls down on that last point. Perhaps his protege Rebecca Long Bailey (unkindly but not entirely inaccurately nicknamed Rebecca Wrong Daily by opponents, most of whom are in Labour) would be suitably unknown to work. Keir Starmer is certainly being talked up. Shadow education secretary Angela Rayner's name is being bandied about as it always is in such conversations even though her public profile continues to bob somewhere around zero.
There's no obvious route for Labour to boot Corbyn. But as we've seen in recent days and weeks, ways can be found for all sorts of outcomes in politics. As the sniff of electoral victory grows into a scent of power so does the level of ruthlessness politicians are willing to employ to get more of it.
Just ask Dominic Cummings.
For if Labour folk can follow the logic that says Corbyn is actually an electoral aid to Boris Johnson so can the Conservatives. Could making the Labour leader look good be part of the Tory playbook?
Plenty in Westminster have spent the last week mocking Dominic Cummings, Johnson's kooky chief of staff who was previously the Leave campaign's mastermind. But is he about to pull off the same trick twice? While the Westminster bubble didn't take Leave seriously Cummings was communicating directly to real people in the country. Once again the wonks of Westminster, whether they be journalists or academics or those people that populate swanky offices in the environs of parliament without any obvious job, are sniggering at the wheels coming off in Downing Street while the same operation motors to a poll lead of anything up to 10 points.
Cummings knows Johnson reaches the parts other politicians don't – ie the bits more than three miles from London SW1. But he may have clocked that that only holds true when he's up against a duffer. Remember who Johnson beat to become London mayor? Ken Livingstone, a weirdy old socialist dogged by allegations of anti-Semitism who everyone thought had gone out of fashion in the 80s. And who has politics contrived to put in front of Johnson now? The exact same sort of politician except where Livingstone had a thing about newts Jeremy Corbyn prefers marrows.
The Tory operation is desperate to face off Johnson against Corbyn.
If Labour sharpened up its political acumen and it's knives and switched out the Absolute Boy for a political grown up they could cause more panic in Downing Street than any parliamentary defeat, dopey speech or ministerial resignation.
James Millar is a political commentator and author and a former Westminster correspondent for The Sunday Post