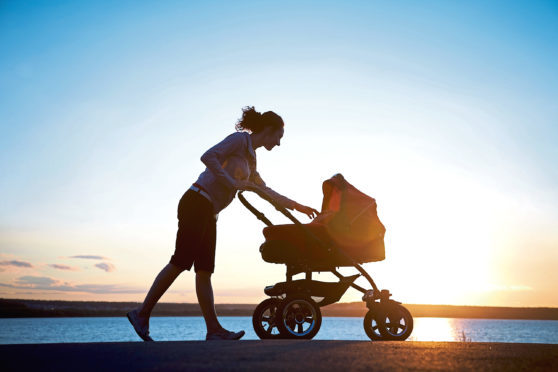 According to my daughter, she became my mother round about the age of 10.
Despite my stern protests that self-praise is no honour, she maintains that she is more mature and altogether more savvy than her lost, babe-in-the-wood mother.
Personally, I put this down to her early addiction to Absolutely Fabulous and suspect that because she fancied herself as the long-suffering daughter Saffron, I am reduced to the role of nutty Edina.
When she was around 14, we drove past a big care home, deep in the Highland countryside, when I heard a thoughtful voice from the passenger seat.
"Lovely spot," she said. "I think I'll put your name down for that one." Ho, ho, my lovely.
Her ma may need a carer but not as much as the 74-year-old Indian woman who has given birth to twin girls after receiving IVF. Is it ethically right, even when technically possible, for a woman of care home age to be in a maternity home instead?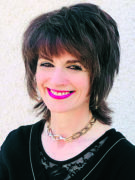 Erramatti Mangayamma and her 78-year-old husband Raja Rao have become parents for the first time after being married for 57 years. "These babies complete me," the new mother was quoted as saying.
"My six-decade long wait has finally come to an end. Now, no one can call me infertile anymore."
It's very much a "me" statement. But what of the children who will inevitably become the carers rather than the cared-for?
The pain of infertility is real and few would grudge anyone the joy of having their own child. But seeing pictures of the white-haired couple, who could be not just grand-parents but great-grandparents, left me feeling uneasy about a world in which "rights" to everything seem automatic, but responsibilities get ditched when they are uncomfortable or inconvenient.
A mother is not just an incubator. Giving birth is only the first chapter of the story – not the epilogue.
The clinic that treated the couple were said to have paid for most of the treatment because they were aware that a world record was on the cards.
I sometimes think we forget too easily that some things in life are sacred – not just to people of religious faith – and turn almost everything into a record-breaking, publicity-seeking, money-raising transaction.
The cynicism involved in paying for a 74-year-old to give birth because they will be "the oldest ever" is repellent.
What is the psychological effect on a child who starts school with their 80 plus year old parents standing at the gates? Assuming they are still alive, of course.
A previous record holder, who gave birth at 66, died three years later. For most of us, our memory banks are full of times we shared with parents and the influences they had on our young lives.
The stability they created, the fear they eradicated, the fun they initiated. And, above all, the love they shared.
As the song says: for everything there is a season. It's hard to create spring when you're in winter.
I remember at primary school proudly showing my dad's photograph to the elderly lollipop man who helped me across the road.
Handsome fellow , he said jovially, but I detected something – surprise maybe – in his voice, perhaps because I was so attuned to my own secret fear.
My dad would only have been approaching 60 but to a primary child that was ancient.  I feared that he would die suddenly, a fear that was unfounded since he lived to 87.
I was lucky and luck is part of life. Sadly, stability is not the gift of every child and many lose parents through tragedy or misfortune.
But is it right to deliberately become parents when it would not just be a tragedy, but a likelihood, that you will both be absent from many key moments of your child's development?
Maybe all of this would not seem so important if Erramatti Mangayamma and her husband were a one-off couple. If they weren't living in a country where twin girls are even more vulnerable than twin boys.
But there is no upper limit in India for IVF and the Indian fertility market is expected to quadruple to more than £800 million by 2022.
An emerging middle class is creating a consumer group willing and able to pay for IVF, which at a cost of £750-1,500, is less than a third of the cost in the UK.
Since India houses over a billion people, a fifth of the world's population, it has the capacity to produce a small nation of traumatised orphans.
As an individual case, I hope that the new parents live to 100, have great joy from their family, and create a relationship with them that their children never forget – however long or short it lasts.
But this isn't about one family. It feels, sometimes, that when science progresses, and impossible things become possible, we are so excited by technological advancement that we allow it to outstrip our moral compass.
Just because we can do something, doesn't mean we should.
---
Catherine Deveney is an award-winning investigative journalist, novelist and television presenter