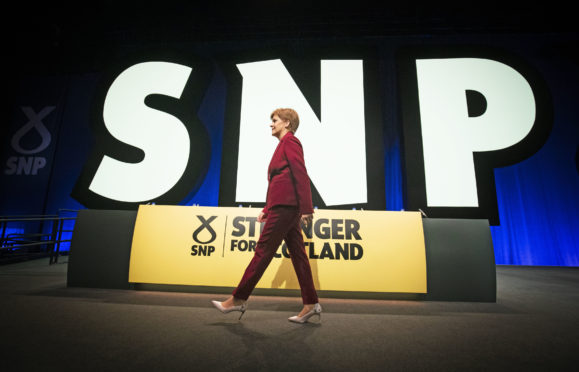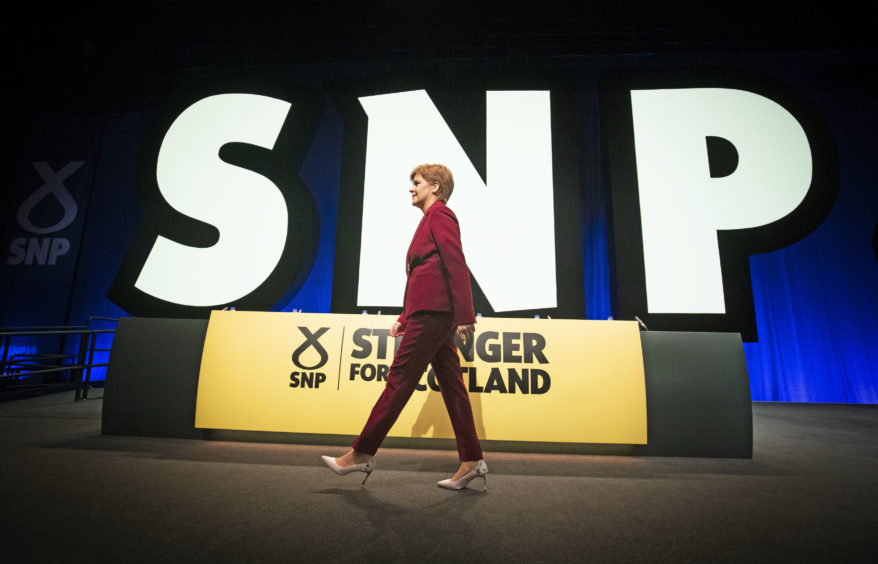 Something of a strange atmosphere could be detected at the SNP's autumn jamboree in Aberdeen where activists, politicians and media gathered this week.
Despite the magnificence of the venue – P&J Live – and the enthusiastic turnout, there appeared to be a vague feeling of discontent among the party faithful at conference.
That feeling was evident despite a weekend poll putting support for independence at 50% and the Tories and Labour in turmoil over Brexit.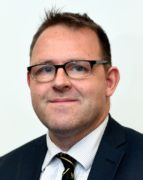 Perhaps the fact conference clashed with the Queen's Speech and the feeling that the meaty Brexit political action was taking place elsewhere contributed to this air of unease.
But the fact that this dissatisfaction occasionally spilled out on to the conference floor would suggest that something else was awry – particularly for a party whose recent history has been notable for its iron discipline.
In particular, this feeling was evident on the opening day when Greenock councillor Chris McEleny made his attempt to get conference to debate an independence Plan B.
Mr McEleny is fast building a reputation as a combative politician, who doesn't necessarily feel that he has to toe the party line, and like others in the SNP has grown increasingly impatient with the UK Government's attitude to the independence question.
Despite Nicola Sturgeon's almost daily calls for a second referendum, the Conservatives have held to the line that they will not grant the Scottish Government the section 30 Order it requires to hold another vote. Naturally enough, in a party that has independence as its raison d'etre, this is causing huge frustration.
Not many SNP activists are likely to take into account the body of opinion outside the party who want to avoid a referendum like the plague. This is doubly frustrating for activists when they believe the chaos caused by Brexit is all the more reason to press ahead with independence. Mr McEleny and other party members believe there must be another way to combat UK Government intransigence.
Hence his plea for conference to debate his alternative plan to achieve independence – in this case using an SNP majority at the next election as a mandate to open independence talks with the UK Government.
As Mr McEleny told delegates, it was "absolutely legitimate" in a democratic party that grassroots members should get the chance to discuss his proposal.
As it happened, this act of dissent was quashed when delegates toed the party line and voted against holding his Plan B debate. Nevertheless, in the watering holes frequented by activists, it was difficult to avoid the sense that this lack of discussion was frustrating.
A debate on deviating from Nicola Sturgeon's Plan A to hold a legal and legitimate referendum with Westminster's permission would have no doubt generated a few unhelpful "party split over indyref" headlines. Ultimately, the Plan B proposal would have been defeated – something Mr McEleny himself would probably acknowledge – but at least it would have allowed the delegates to get it out of their system. Having been put to a vote, the matter would have been settled and the activists could unite behind Plan A – a legitimate indyref2.
Furthermore, it would have given weight to future arguments that all indyref avenues had been explored.
So the SNP leadership is talking about having a legitimate referendum next year, even though their plans would be rejected by a Tory government. Ms Sturgeon holds on to the hope that a general election will produce a result that would allow her to prop up a Jeremy Corbyn government in return for a referendum. That scenario may be attractive to her, but it is far from certain that would be the outcome. In the meantime, there is now talk of the whole thing ending up in court, with senior SNP figures failing to rule out legal action if they keep banging their head against the brick wall put up by Boris Johnson.
High-profile constitutional court cases may be fashionable at the moment but the whole thing is beginning to look a little messy.
Behind the scenes there are influential figures in the SNP who believe it is time to reboot the project and look ahead to the 2021 Scottish election, rather than wrangling in the short term when so many factors are beyond the SNP's control.
With that in mind there is a feeling that the cleanest way of achieving a referendum is for the SNP and their fellow independence supporters the Greens to give firm commitments for a vote in their 2021 manifestos.
That would involve the two parties coming up with a similar form of words to leave the electorate in no doubt about their intentions. Assuming those two parties return a majority of MSPs, that would give what one SNP source described as an "incontrovertible" mandate which would be more difficult for the UK Government to turn down.
The independence rhetoric may have gone up a notch or two in Aberdeen but the SNP still has much to do. And that's without beginning to tackle the long-standing currency question or the other big issue to emerge at conference – the prospect of an independent Scotland in the EU having a hard border with a post-Brexit England.