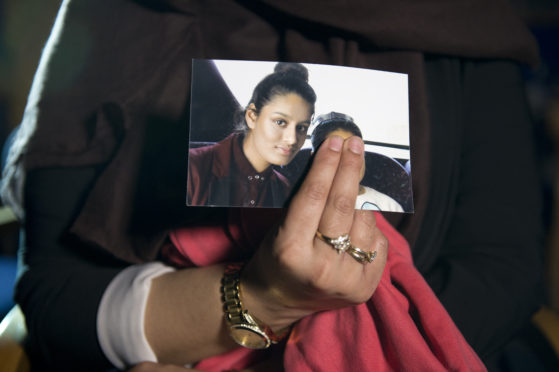 Of the many books piled in corners of my house as a child, there was one whose illustrations charmed and delighted me most. She may have died in the 1960s but even today, Mabel Lucie Attwell's illustrations remain iconic.
The book was inhabited by an army of apple-cheeked children, wide-eyed and plump-limbed, snub-nosed and dimpled, their white ankle socks inevitably slumped into shiny, round-toed, shoes. Kitsch, sentimental, they epitomised idealised childhood, so impossibly cute that they brought out the protective instincts even of a child towards these other, smaller little people.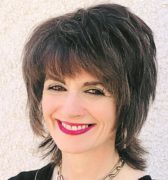 Sometimes, I think society's attitude to children is stuck somewhere in one of those Attwell drawings. Show us a baby and we coo indulgently. A polite ten-year-old? Grand. Here's a bar of chocolate and a wee coin for your pocket, pet. Teenagers are more difficult but are just about acceptable as long as they don't have too many opinions.
But what about the children who are not immediately appealing?  The ones who are damaged and damaging, broken and belligerent, whose hurt and anger have become twisted into something dangerous inside. How much do we care then?
This week sees a four-day appeal by Shamima Begum at the Special Immigration Appeals Commission, challenging the removal of her British citizenship for her links to Isis. Begum was lured away from home at 15 and married off to a Jihadist fighter just ten days later. In the course of the next few years, she lost three children. Her pleas to come home and live quietly have caused uproar. But why? Our legislation is clear: 15 year olds are children.
It was revealed last week that Belgium and other European countries are attempting to repatriate their child nationals from Syria's refugee camps. A wise move given that those who look like Attwell tots right now will grow up influenced – or radicalised – by their environment, but one this country refused to take for Begum's third child who died in the camps. This week, it emerged that Britain is now also willing to repatriate, confirming it is working with agencies to evacuate British children from Syria. 'Save the Children' estimate that there are currently 60 orphaned and unaccompanied British children in Syrian camps.
But isn't there something hypocritical about helping children while refusing to acknowledge that while Begum may be a young woman now, she was a child when she was lured from Britain? Some say she must be made an example of to prevent others taking her path. It is, surely, example enough that a person regrets their folly and chooses peace. Are we really saying that there is no growth, no transformation, no redemption in the human condition?
For me, this isn't just about Begum. It's about a society that needs to make up its mind about its attitude to children. We have seen the confusion repeatedly over the decades. The notorious case of Mary Bell, who killed two little boys the day before her 11th birthday, foreshadowed events twenty years later when Robert Thompson and Jon Venables killed toddler Jamie Bulger in Liverpool. There was the obvious tragedy of the murdered children. But there was also the tragedy of the murderers, children themselves, whose own lives had been fractured by adults.
Their stories involved prostitution, alcoholism, violence and abuse. Yet society's language about children who go wrong is disturbing. By demonising them as irredeemable "monsters", we don't have to see them as children anymore and, more importantly, don't have to look at our own faults and failings as a society.
Begum "knew what she was doing" politicians have said. Did she? Who amongst us would want to be judged by our 15-year-old selves? History repeatedly illustrates the way the young glorify conflict without fully understanding it: the French Revolution, the First World War, the Spanish Civil War. My own father's brother ran off to The Great War at 15, lying about his age to do so, and was killed in Palestine. For what?
We cannot legally define an age of consent and then say it doesn't apply when the child doesn't look like something out of Mabel Lucie Attwell's gallery. We cannot change laws when we feel like it, stretching and shaping them like moral elastic to fit our own prejudices. They are there to defend principles that are bigger than individual cases.
The notion is being promulgated that Begum poses a security threat. Of course she must face whatever charges are appropriate. Of course she must be monitored. But is it not better to monitor her in Britain? It's not liberal, bleeding-heart hokum to insist that we try to understand the context of what happened, the how and why of a child being radicalised under our noses. It's simply self-protection.
Hanif Qadira, a former government senior counter-radicalisation expert said earlier this year that refusing to accept Begum back plays into the hands of the Isis narrative. Security risk? A society that confuses understanding with condoning, that reverts to slogans rather than reason, that doesn't protect its own children – now that's what I call a threat to our democracy.
---
Catherine Deveney is an award-winning investigative journalist, novelist and television presenter