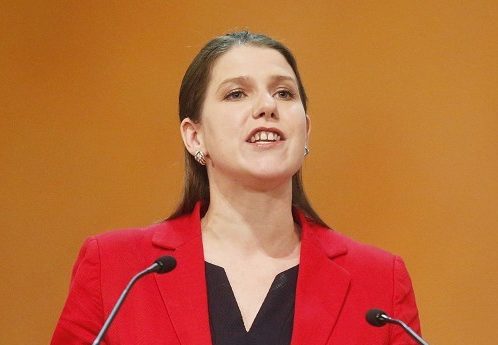 The decision by ITV to exclude Lib Dem leader Jo Swinson from their general election debate is a stinker.
Firstly, because the debate is scheduled for November 19. That's International Men's Day, a date beloved of the sort of people who greet any news of greater equality with the question "What about the menz?" (Brexit Party types in other words). To exclude the nation's female leaders – Nicola Sturgeon as well as Swinson would have a strong claim to take part – on International Men's Day is at best bad optics. At worst it speaks to the fact politics, and the political media, is dominated by privileged white men who have never had to ponder gender equality directly – those in the same mould as Jeremy Corbyn and Boris Johnson.
It's also a poor decision because Swinson made this election happen.
It may have been desperation that drove her but it was the Lib Dems in Westminster who unblocked the route to the general election.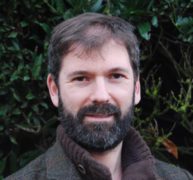 The Lib Dems need an election before Brexit happens.
Once we're out of the EU their entire schtick is entirely altered and significantly weaker. Making the case for the status quo is relatively easy – you simply tell the voters to look around. And if you're a city dwelling, liberal, millennial type you'll think things are basically OK.
Making the case to go back into the EU is quite different. You have to tell the voters to look at the EU with all its corruption, excess and habit of being mean to the Greeks and convince them that's a club worth joining.
It's an impossible ask.
And if you're reductive enough to think that folk can be persuaded by cold hard cash I suggest you go tell a Canadian they'd be $8,000 better off every year if they joined the US and see what reaction you get.
So this campaign is the Lib Dems' big chance to clock up some seats and get back in the game. There are occasional whackos out there who really believe they can win the election. Beating the SNP to take third place and all the exposure and funding that goes with that is a more realistic goal, but still a big ask.
Swinson knows that the Tories are getting closer to getting Brexit done. It's no coincidence that she floated the idea of short-circuiting the Fixed Term Parliaments Act immediately after Boris Johnson had won the first majority ever for an exit deal. Proposing a simple bill to facilitate a December poll started a ball rolling that picked up the SNP, the Greens, the Tories and left Labour little choice but to get on board or be smashed.
And that bit of parliamentary jiggery pokery highlights how the Lib Dems have changed under Swinson's leadership.
For a start she has the numbers – via one by-election and a barrel-load of defections – that her predecessors Vince Cable and Tim Farron did not.
Those mathematics plus her personal credibility have altered the equation.
Swinson suggested overriding the very act the Lib Dems insisted on in coalition to prevent elections being used to political advantage. If Farron had suggested that it would have looked hapless. If Cable had done something similar he would have been tarred as tricksy. Yet Swinson got her way.
The question now is whether the gamble pays off.
The polls have not taken off for the Lib Dems as they might have hoped. But at this election, polling data is being treated with the sort of caution it should have been since 1992.
The party is bobbing around shy of 20%. So what? Conventional wisdom says they'll win back seats in their south-west of England strongholds. They might pick up one or two off the Tories in Scotland. And the English cities that voted Remain in the referendum ought to provide rich pickings.
But what could really put rocket boosters under Swinson's campaign is a shot on the TV. It worked for Nick Clegg in 2010 (which is why the other parties are hellbent on keeping her away from the debates).
Clegg may have actually lost seats at the 2010 election but he emerged from the three-way debates a credible figure. So when he was deputy PM a few weeks later that didn't seem unreasonable.
The other parallel with that election is that the Lib Dems demanded Gordon Brown's head as the price of coalition negotiations with Labour, which still went nowhere. If Swinson's played this right – and that is a massive if – and she's got sway in a hung parliament come December 13 she may only talk to the party ruthless enough to axe their own leader first. Just because she can't do business with Corbyn or Johnson doesn't mean she has beef with their parties as a whole.
And with them having gone out of their way to exclude her from the TV debate due to air in two weeks, Swinson could yet find herself wielding the remote come the end of this campaign and choosing which – if not both – of her rivals to switch off.