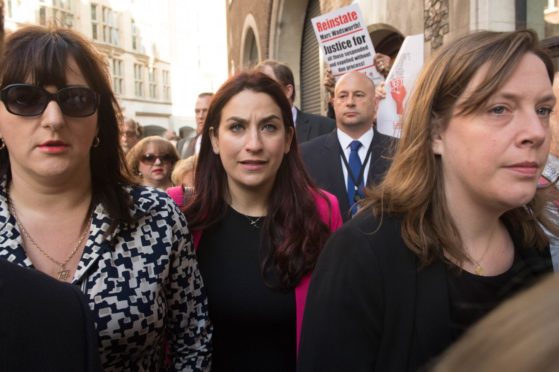 In the 1990s there was a kind of cheerful militancy about the unprecedented march of women into parliament.
Never mind that the usual organs of casual misogyny labelled them "Blair's Babes". Women watched, optimistic that the green leather, wood panelled, cigar-smoke fug of the old boys' club in Westminster had finally been infiltrated by lipstick and stilettos.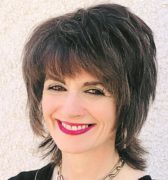 It's been a long time coming but I know a change is gonna come. Or so we all thought. Now, female MPs say that their stilettos have been replaced by flat shoes that enable them to flee aggressors easily.
Today marks the finale of anti-bullying week in the UK. It is a word too often associated with children: insults in the playground; tears and tantrums and sticks and stones; dry-your-eyes-you-won't-die. But there is now a pernicious, toxic level of bullying in public life, particularly to female MPs, that needs addressed. The female influx is heading for the parliamentary exit door, leaving Boris and his boys braying noisily about "girly swots" and "big girls' blouses".
Heidi Allen, MP for South Cambridgeshire, is standing down after receiving abusive emails, one of which read, "Novichok coming soon. You won't know where, you won't know when, but we're coming for you." Going too are Amber Rudd, Nicky Morgan, Seema Kennedy, Dame Caroline Spelman, Dame Louise Ellman, Gloria de Piero, Claire Perry, and Justine Greening. But even those remaining are speaking out about the unacceptable level of gender-fuelled aggression that has taken hold in our public discourse.
Stella Creasey, MP for Walthamstow, is pregnant and recently had pictures of a bloody foetus plastered across her constituency. Birmingham MP, Jess Phillips, had 600 rape threats in one night and says she sits low in her seat at the bay window of her home in case anyone shoots her through the glass. Paula Sherriff, MP for Dewsbury, has also received rape threats while a man was jailed for a plot to kill West Lancashire MP, Rosie Cooper. Arlene Foster, the DUP leader in Northern Ireland, has spoken of "continuous, sexist, revolting, personal abuse."
Then there's Luciana Berger. Three years ago, I interviewed Berger for a Sunday magazine in the wake of MP Jo Cox's murder. I was repulsed by what I heard. She had been the victim of an unprecedented level of abuse, an international social media campaign called #FilthyJewBitch. The importance of the title was that the word "bitch" denigrated her gender as much as "filthy" denigrated her nationality. Whatever else women MPs are being criticised for – their Brexit stance; their party political allegiance; their race – their femininity is invariably part of their aggressor's problem.
Now, we can ask why this societal sore developed. But the question I want answered even more urgently is why it is being allowed to grow and fester, largely unchecked. Perhaps because the Establishment shores up what it knows and becomes part of the problem. So, we have the country's most senior politician – the Prime Minister – legitimising unacceptable behaviour in the Commons. When challenged by female MPs to moderate his aggressive, sexist language, his response was, "humbug", implying they were simply drama queens. What's the difference between a Westminster ned and a housing estate ned? One just talks posher than the other.
We need change but, inevitably, a silent undercurrent of resistance meets any waves of social progress when it comes to women.  Society clings to the rock of the status quo, fearing that they will somehow drown in turbulent tides if they let go.  The police, as well as the PM, are part of that. When MP Anna Soubry was surrounded by shouting, swearing, protestors, she appealed for police help saying it was an offence against the Public Order Act. Their reply? "It's democracy."
No, it's not. Democracy is winning the argument, not intimidating your opponent. Had Soubry been a cowering housewife surrounded by teenage yobs, they would have helped because it fits their view of how the world is and who needs protection. There is, says Heidi Allen, an attitude that women shouldn't really be in parliament – which is maybe why Nick Clegg was invited on TV debates as leader of the Liberal Democrats but Jo Swinson hasn't been.
There's almost a "hell mend you" attitude to female MPs and society's inaction creates a kind of shrug-of-the-shoulders lawlessness around this issue. How many more victims like Jo Cox do we need before tough action is taken? That includes internet policing. Too big to control, we're told.  Too difficult. Too undemocratic.  Or maybe just too damn lazy. Big fines for companies like Twitter and Facebook who fail to regulate their sites adequately might energise efforts.
When the first female MP, Nancy Astor, entered parliament in 1919, she had to push through jeering male colleagues to take her seat. Not much different to Heidi Allen leaving hers a century later. "You're quite pretty when you don't speak," a male constituent wrote to her, "so I suggest whatever you do in future, just keep your mouth shut".   She shouldn't, of course. But then, neither should the rest of us.