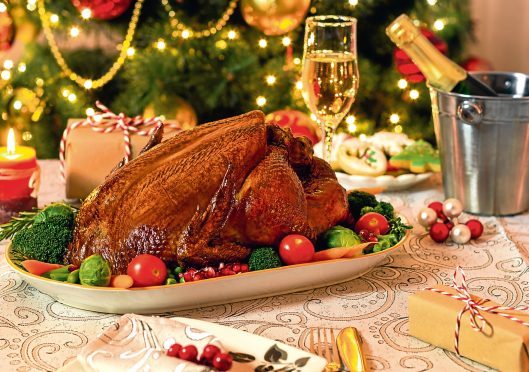 It has been a sad time in the Robertson household as we had to say goodbye to our beloved Border terrier Breagha in October.
We're comforted by the fact that she was 15 and a half and had a fun-filled life, but it's never easy to lose a pet. And for our two sons it was their first experience of that loss.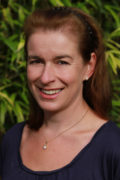 I still do some small animal vet work and it really does help our clients to know that we're all pet owners and animal lovers too – we understand how they feel when their animal is in our consulting rooms.
So to cheer ourselves up, our thoughts turn to the festive season as friends and family start asking about our plans. This year we're going to be at home and I've started thinking about the seemingly non-stop eating as one meal drifts into the next over Christmas week.
It may still be the middle of November, but many people are getting geared up for a festive period that will be upon us before we know it.
There are so many different pieces of the Christmas jigsaw to get into place that it seems to make sense to get thinking about where they will be coming from.
Whether it's presents for those tricky-to-buy-for people, a tree perfectly-proportioned for the room or getting cards posted to relatives in far-fling parts of the world, it is as well to be prepared.
Then there is, of course, the food. Few things better say Merry Christmas than sharing a meal in good company.
Roast turkey, pigs in blankets, stuffing, glazed ham  – these are just some of the mouth-watering treats we associate with that special time of the year.
But no matter what you are shopping for, knowing something about the way what you are serving up was produced can be very reassuring.
As someone who lives in a rural part of Moray, I am used to seeing sheep and cows around me grow from newborns to adult animals, as the seasons change.
Of course, in my role as a vet I am also lucky enough from time to time to get a far more privileged up-close view of the process.
In our profession, we get to observe the lives of these animals from their first days on the farm right through to slaughter – the "farm to fork" journey as it is known.
Working so closely with farmers has helped me understand the passion and care shown for animals by dedicated and hard-working individuals across the region.
While many of us will be hunkered down at home enjoying some much-anticipated holiday time, there will be no such rest for them.
They will continue working to care for their animals and bring their customers high quality food.
And it is that which has made me a keen advocate of local produce which is part of one of the farm-assurance schemes which do great work to recognise this hard work and to safeguard animal health and welfare.
Some give a lifetime assurance on welfare including at the end of an animal's life, as well as responsible use of antimicrobials and measures to protect the environment.
Among the best known are Quality Meats Scotland (which include Scotch beef, Scotch lamb and Quality selected pork labels), RSPCA Assured, Soil Association, Red Tractor and Farm Assured Welsh Livestock.
A seasonal staple always to be found on my table is smoked salmon – and there is nothing quite like the taste of fresh, high-quality Scottish seafood.
It is covered too by some schemes so any concerns that you might have with regards to the impact of farmed fish, where the fish has come from, use of antibiotics and welfare at slaughter can be eased when you choose local fish and check the assurance label.
At the end of a year that has thrust environmental sustainability towards the front of global concerns, some will worry too about how to reduce the impact of farming on the planet.
Well there are ways. Firstly by looking at reducing the amount of meat and fish that you buy during your weekly shop and directing this spend towards higher health and welfare products. This is often called a 'less and better' approach.
You can also make sure that you buy British. It is well known that British farming has some of the highest standards in the world, both in terms of animal health and welfare and quality of the products. Importantly, British products haven't made a huge journey overseas and so the 'food miles' or carbon footprint of these, are reduced.
For me there is a balance to be had here. I want to be able to feed my family a range of tasty, high quality meat and fish over the Christmas period whilst knowing that I am not contributing to unsustainable 'food miles' and that my meat and fish has come from animals whose health and welfare are looked after throughout their lives.
This is my last column of 2019 so I will take the chance to wish you all a happy and healthy end to the year – hopefully filled with joy and top-notch local food.
---
Kathleen Robertson is the Scottish Branch President of the British Veterinary Association and works as a locum vet in Moray and Inverness.