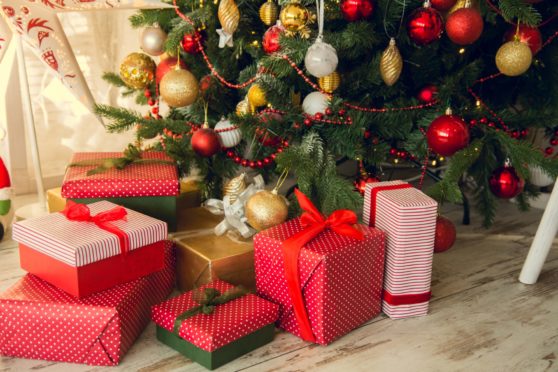 There's a standing joke in our family come this time of year about when my sister's Christmas Tree will go up.
Such is her enthusiasm for decking the halls, she can only contain her excitement for so long. Which isn't very long at all…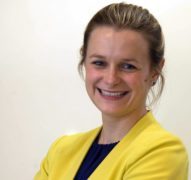 As sure as the sun rises daily, we can rely on receiving photo evidence by mid-November. And 2019 was no exception.  A week ago today, my mobile phone pinged and – true to form – there was the proof we'd been expecting. A picture of the tree, with the added bonus this year of a couple of close-ups of new doggy baubles that resemble her own pooch John.
Ok, I can hear your groans already. Clearly not everyone wants to dive into the holiday spirit so early on. My tree never goes up before December 1, although no later either as I like to get my money's worth.
But, as the saying goes, live and let live. My sister loves being welcomed by the twinkle of fairy lights after a hard day's work, so who are any of us to deny her? How she chooses to celebrate in her own house doesn't impose on anyone else, so there's no harm done.
Sadly, the same can't be said for Christmas advertising or displays in shops and supermarkets. Maybe it's because I've now got a toddler who asks for every toy she sees, but I feel the "Christmas is coming" drive started sooner than ever. However fond you are of Christmas, it's too much and risks ruining it altogether.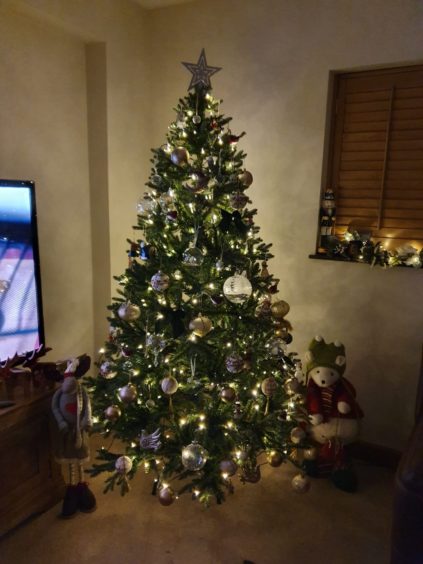 It also bothers me that parents – amid endless promotion everywhere you go – find themselves under so much pressure, in many cases to spend cash they don't have. TUC analysis published earlier this month revealed that unsecured household debt in the UK has risen to a record high of almost £14,200. The grotesque interest rates charged on some Christmas deals are especially sickening, with the potential to leave customers in the red for years.
Certainly we have a responsibility to say no to our little ones, and mostly I manage to – I hear myself sounding more and more like my mother with each day that passes. It's difficult, however, and no mum or dad should be criticised for wanting to make Christmas perfect.
I too am desperate for it to be special, particularly as Maya gets older and remembers. At the same time – at the risk of being dubbed Scrooge – as her awareness grows, I want to ensure we don't spoil her. With so many relatives, even if everyone buys her one item, it still amounts to a huge haul. We also celebrate Eid with Mr R's family, another gift-giving occasion. Throw in her October birthday and that's a lot of presents.
Of course it's wonderful to have these opportunities to gather together as a family. But I do worry my daughter will start to associate them with getting things. And while I hope we can teach her to appreciate gifts as treats and the joy of giving as well as receiving them, I fear she could all too easily begin to expect them as standard.
On a wider level, the excess – there's no other word for it – makes me uncomfortable when so many people around the world have nothing day to day, let alone at Christmas. At the very least, we need to foster an understanding of how lucky she is and the importance of looking out for others less fortunate than us.
I guess what I'm trying to say is that I'm concerned to keep proceedings in check – without losing the magic. No small challenge in this day and age of instant gratification.
But as I got to thinking, it dawned on me that all roads lead to Rome – just as there's more than one way to dress a tree.
If you unwrap the layers, what I most enjoyed about Christmas as a child – though I might not have realised it back then – was the quality time spent with loved ones and the sense of tradition, carrying out the familiar rituals we would perform as a family.
Now as parents, Mr R and I have the chance to establish some of our own. We began making decorations this weekend, and I'm planning weekly Christmas film nights from next month with perhaps some baking as well, if I'm feeling brave enough. I also like the idea of sitting down to read the Christmas story every December 24 so Maya learns the festival's religious meaning, even though we've decided not to raise her in a particular faith.
Oh, and obviously, Christmas wouldn't be Christmas without carols, so she's going to have to get used to mummy's warbling increasing in regularity and volume – if that's possible.
In the first line of Little Women, one of my favourite books, Jo grumbles: "Christmas won't be Christmas without any presents."
It would be disingenuous for me to disagree. I relish ripping off the wrapping paper as much as the next person. But let's not forget it's about so much more than this too.
To return to my sister and her tree, as the season to be jolly kicks off in earnest, let's rejoice in the simple pleasures.
---
Lindsay Razaq is a journalist and former P&J Westminster political correspondent who now combines freelance writing with being a first-time mum