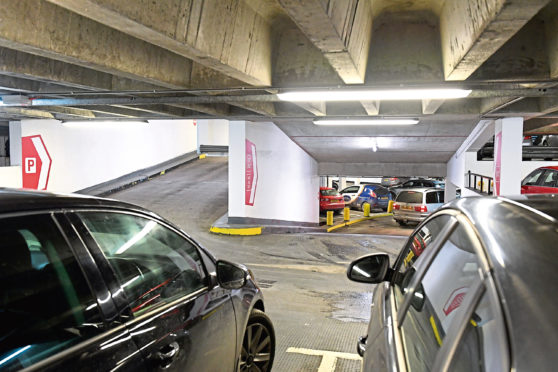 My story begins in one of those sprawling retail car parks that can drive us nuts, especially at Christmas when it's pistols at dawn over spaces.
Is it just me, but are car parks simply an accident waiting to happen when the great British public are left to their own devices? The statistics would seem to back that up.
Pedestrians mingling with incompetent drivers in tonnes of metal is never a happy mix. Maybe I have a jaundiced view after narrowly avoiding being run over the other day.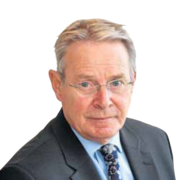 In the early evening dark I was walking through an Aberdeen car park on my way to a supermarket. It was not the best lit, either. I heard a car approaching me far faster than it should have been. I assumed it would go by.
But it swerved towards me at the last second and screeched into an empty parking bay that I was in the process of crossing.
Another foot forward and I might have been trapped under its wheels with my legs or ankles broken, or minus kneecaps – assuming I survived.
I was shocked and shouted exotic remarks at the car as I trudged on. A few seconds later I looked back as the driver emerged, shouting and waving his arms at me.
I stupidly started walking back towards him as a fact resurfaced in my brain – a subconscious safety alert telling me to avoid trouble.
I had recalled a Home Office homicide report – 7% of murders occur in car parks, and usually in a fit of temper.
Luckily, this man was full of remorse and apologising profusely. "I just didn't see you," he shouted. I suspected he just wasn't looking.
Tension deflated, I smiled and joked: "Don't worry. I thought you were trying to kill me."
It's the sort of thing we say all the time, isn't it? A humorous figure of speech understood clearly by all who are party to it. But I had opened a can of worms.
The other man sounded foreign and there was a lost-in-translation problem – he had taken me literally. He now pursued me with an earnest, almost beseeching look on his face.
"But I was not trying to kill you. You must believe me. I would not do such a thing," he blurted in panic.
Now I wished I had not come looking for firewood for my wood-burner, and had gone straight for a kebab as planned.
We eventually parted amicably enough with me reassuring him repeatedly that I did not believe he had conspired (alone or with others, m'lord) in attempted murder.
It did make me wonder afterwards, though, whether he had experienced car parks elsewhere; places where mad acts of violence were common.
I recalled a shocking road-rage incident somewhere in the UK, where a woman was run over by a stranger while protecting a parking bay for her husband. She was literally guarding the empty space with her body.
It's scary how these crazy confrontations or misunderstandings can spiral out of control.
My language muddle reminded me of the time I was dining on a cruise ship and Filipino waiters in the posh Asian restaurant started joking that I was "Knight Rider".
"Actually, my brother is Michael Knight," I told them light-heartedly (it's true, one of my brothers is called Michael).
But it slowly began to dawn on me that they were now convinced I was actor David Hasselhoff's brother (the star whose character was named Michael Knight).
A ludicrous comparison, but we enjoyed the best service ever all night. Free drinks, too.
Two-thirds of drivers in the UK report their vehicles being bashed, scraped or dented in car parks, including 50% outside supermarkets and almost a third in other public car parks.
No wonder being able to park competently between parallel lines is now part of the driving test.
Apparently, the rules state we should leave a note owning up under the wiper blades of any injured party's vehicle if something like this happens.
Have you ever seen these charming little notes full of human kindness fluttering about? No, nor me.
With no one policing this and CCTV being so haphazard or inconclusive you just pray people behave themselves. Even a humble community car park can be fraught with problems.
Residents in the Dyce area of Aberdeen, for example, complained that theirs was so poorly lit they risked life and limb.
Film-makers are obsessed with car parks. They are great backdrops for all sorts of mayhem. You can easily find online film location firms offering to rent out car parks to producers.
I'd like to nominate the municipal Denburn car park in Aberdeen as a film location (it's not where I had my incident, by the way) – it's dark, brooding and cave-like, and there are always pools of water underfoot.
Spaces in most older car parks, and some new ones for that matter, are too narrow.
They may have been OK back when a man only needed enough space to tether his horse.
These car parks might be a pain, but we cannot live without them. It's some of the people using them that are a menace.
I only mention it as Christmas-shopping parking madness will consume us soon.
Peace and goodwill to everyone – as long as you don't grab the space I have my eye on.