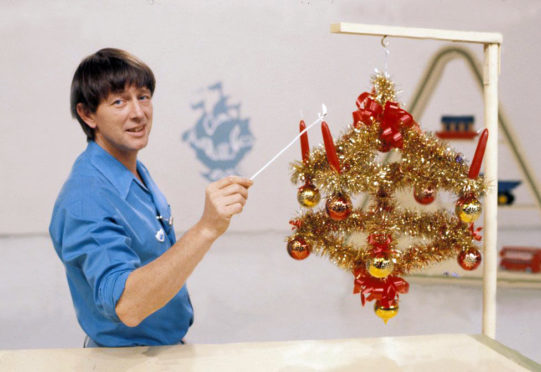 As this is the second last column of the year, nay, the decade, I shall wipe away a tear and think back to these days when I was a kid full of mince pies and expectations about the payback for being such a good wee boy all year long.
Christmas has changed so much. We would just gather round the flickering black and white TV screen to see how other people made Christmas special by making their own low-cost festive decorations.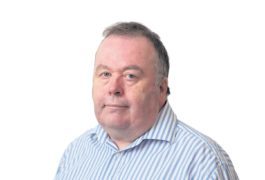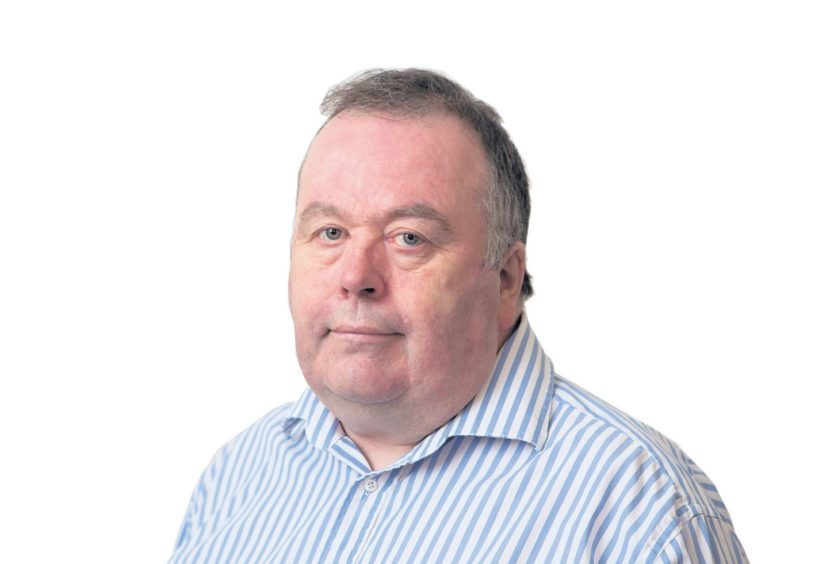 They all pretty much involved making something out of an empty washing-up liquid bottle, a wire coat-hanger and some sticky-backed plastic. This was the BBC TV show Blue Peter with its perennial "how to make something out of nothing" feature. They made sparkle lanterns which were a tad bulky because they had to wind the tinsel round the hangers many times to hide the wire. It was too tacky for even Hebridean crofters' kids.
Then, from the card and sticky plastic, they made Advent calendars with wee doors that just about opened and shut. Why is it getting harder to buy Advent calendars? Their days are numbered, I guess.
My Christmas back then involved stockings that I had nailed onto the mantelpiece when the oldies weren't looking. They became mysteriously stuffed with oranges by the red-suited chimney sweep after he had swigged my dad's whisky and scoffed the rock-hard oatcakes that my ol' lady had left.
Also lying in the soot on the hearth was the chemistry set which I later used for various not-quite-successful experiments. Most involved singeing my eyebrows and in one I somehow managed to poison my wee brother with a good dose of copper sulphate which I must have accidentally sprinkled on his cornflakes. It turned his lips and face a deep blue. Sadly, he has still not recovered because he supports Rangers to this day.
Sometimes, I would delight relatives with stories of the nativity. I would say: And now I will tell you about what happened in Bethehem. My aunt would correct me saying it was actually Bethlehem with an L. I replied: "No. I think it's Bethehem and that was the first no L."
Not everyone can afford to give gifts to their friends and relations. Sometimes a kindly word or doing a wee favour is enough. I had to go down to the Harris Distillery the other day to pick up items for someone who is giving extra-special gifts this year. It is a long drive on your own so I asked along someone I know very well to help pass the time. Big mistake.
That person next to me in the van didn't stop talking for the whole journey to Tarbert and then all the way back again. They just went on and on and I'm afraid I ended up agreeing with everything my passenger said. I'm starting to regret marrying her.
Let us spare a thought for everyone who has to work at this time of year. Nurses, doctors, care assistants, the emergency services, utilities staffs, there are just so many. I hope they will not be too busy at work and will get some time to be with their loved ones. Speaking personally, I must say hello and thank you to the guys at Scottish Water who were here at the weekend after our sewers in this part of the street blocked up.
They went at it with gusto and a pressure jet thingy and now we can all go with confidence. It's a great relief. And we promise we will not call you out again over the holidays unless we really, really have to. Good job, guys.
Next year there will be new gifts, I predict. We will be getting the debut Peat and Diesel Christmas Album in our stockings. They had staggering success with the single Fairtytale of Stornoway which came very close to being a download number one. In the style of The Pogues, they sing of someone full of guga, someone full of something else and some people who need to improve their personal hygiene. It is utterly rude, of course, but you would only appreciate that if you spoke Gaelic. Now there's a good reason to learn.
What am I hoping to get for Christmas this year? I can't tell you that because I don't want lorryloads of presents arriving from thousands of readers of the Press and Journal. That would be embarrassing. Our daughter is arriving from Englandshire in a few days and that will do me. A few years ago, I hinted in a December column that I had no playing cards. Someone sent me a pack but I suspected they had been used before as they were all sticky. I found that hard to deal with.
My best Christmas present was a bicycle. It was a really icy Christmas Day and I was out on my new bike and I nearly got run over by the council's salt lorry. "Look where you're going," I shouted at the driver through gritted teeth.