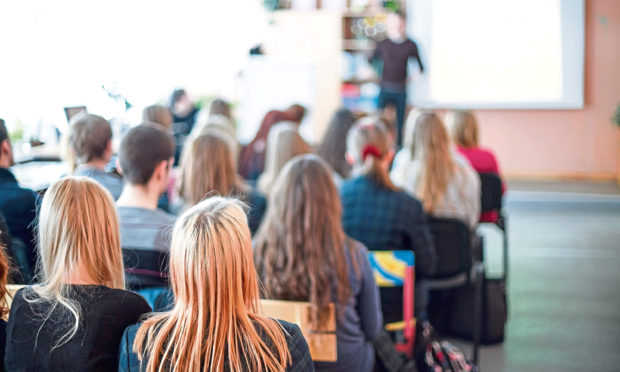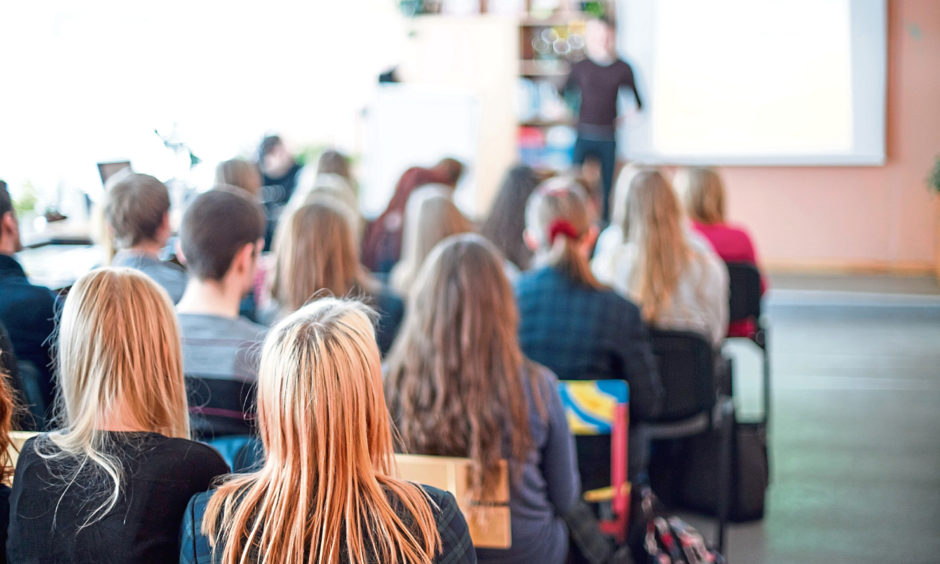 Even the numbskulls in our mathematics class knew the problem we were facing was going to end badly.
Yet again, some of the 42 souls in our class had not brought enough textbooks (yes, 42 – overcrowding meant that if you were deemed slightly thick you got left behind on this educational journey).
Thirty text books divided by 42 pupils doesn't go, we should have known that by now.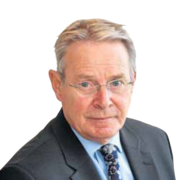 We eyed our maths teacher warily. He was equipped with a permanent short fuse and we anticipated an explosion after previous warnings. There were tales that some staff had fought in the Second World War. In fact, he was so ferocious we thought he might have beaten Rommel on his own.
He stomped off angrily into his classroom stock cupboard and we could hear him rummaging about – for weapons, maybe?
We agreed there was a positive side to this delay. It meant trigonometry was being put off for a few precious minutes.
Suddenly he leaped out with about 20 spare textbooks under his arms and charged towards us as though he had just jumped from a trench.
Taking careful aim, as you would expect of a military veteran with trigonometry skills, he hurled them at us like hand grenades.
They bounced off the ceiling and desks. I think he cuffed a few boys on the head for good measure, too.
He shouted: "Here you are. Here are your textbooks." We laughed afterwards, but we didn't make the same mistake again.
That's what it was like in those days. Teachers had more, shall we say, largesse to dispense instant punishment. I seem to recall that the blackboard rubber spent a lot of time airborne, too.
The ultimate punishment for the rebels was two strokes of the cane from the headmaster. The first time this happened to me I felt very small, humiliated – and remorseful.
But it didn't turn me into a criminal or psychopath either.
There was a rod of discipline running through the school. Maybe it was because some of the staff had military backgrounds.
One of our masters had flown bomber missions over Germany, so a bunch of misbehaving 13-year-olds were not much of an adversary.
But we were terrified of our strict metalwork teacher, whose military background was a mystery. The consensus in our fevered minds was that we might disappear in his workshop furnace if we crossed him.
A word of caution – this was not the horror school run by Wackford Squeers in Dickens's Nicholas Nickleby by any stretch of the imagination.
Neither am I suggesting a wholesale return to the tough, no-nonsense school discipline of those days, but does it offer some lessons for today?
We always knew where the boundaries lay, how far we could go before crossing the line – and woe betide us. We had healthy respect mixed with fear.
Have the boundaries of respect and self-discipline become blurred in the past few decades? Is this a factor beneath a festering mess which appears to be eating away at schools?
When I covered school events as a reporter years later I marvelled over how things had changed. Chumminess among teachers and pupils made it hard to tell the difference between the two.
It reminds me of what Machiavelli said about "fear with respect" being the best form of leadership, whereas trying to be loved merely bred disrespect ("fear with loathing" among the troops can also be disastrous, by the way).
Many suspect schools are too soft and teachers' hands are tied these days to the point where they are punchbags for yob pupils whose parents aren't much better.
They walk a tightrope every time they enter a classroom and you wonder about no safety net in terms of management support.
There have been a flood of negative reports in recent weeks which focus attention on the Scottish Government's questionable record on schools since the SNP have been in power over the past decade.
Literacy standards continue to flag while drugs seizures among pupils are causing concern in the north and north-east. But what really stands out are the shocking levels of verbal and physical assaults on teachers.
Why does anyone want to train for this career nowadays? But it was heartwarming to read in the P&J about an engineer switching to teaching.
It's a brave thing to do – other research showed trainee teachers were fleeing the profession at an alarming rate.
Young teachers seem like Spitfire pilots thrown in at the deep end. Now there is a new Battle of Britain in our schools.
So much depends on "the few" – gifted teachers who open children's eyes to infinite possibilities.
One of them was my English master.
He spotted a grain of writing talent in me, complemented by a fertile imagination.
He nurtured it and lit a flame of self-belief and ambition in a shy boy, with low self-esteem, who was lost and going nowhere.
Neither of us knew it at the time, but this teacher changed the course of my life.