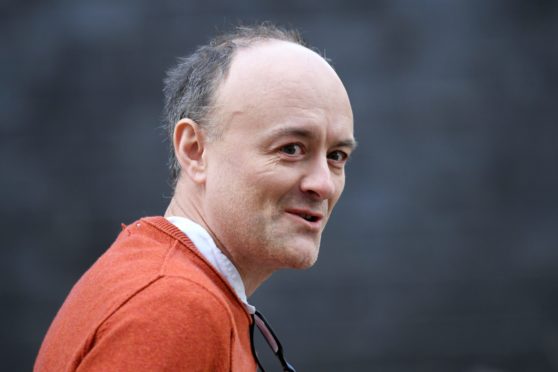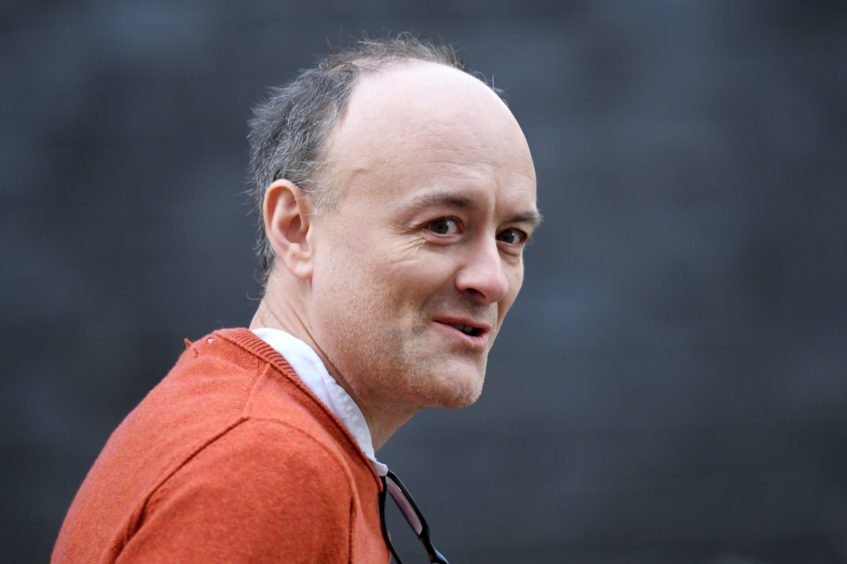 I might apply for a job with Dominic Cummings – chief mover and shaker  behind Boris Johnson – who is creating a phalanx of free thinkers within 10 Downing Street.
I struggled to comprehend virtually any of the job descriptions in his blogged recruitment advert (thermoacoustics experts, for example), but that has not put me off.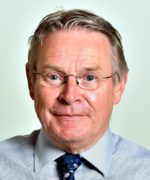 When I reached a specialist section pleading for "weirdos and misfits" to join him my heart soared, and missed a beat at the same time.  It's my natural habitat as I fit the bill perfectly for at least one of these, but quite probably both. I am not even put off by his dark warning that if I didn't come up to scratch he would bin me in weeks.
However, the problem with this approach is that it not only attracts the genuinely brilliant, but also the genuinely desperate (the sort who have already been begging at Lord Sugar's door on The Apprentice).
I commend Mr Cummings for setting his sights on electrifying the civil service in Westminster and reconnecting with the public in a dynamic way. I have been giving some thought to the subject myself, as it happens, and the signals which electricity sends out about our lives.
In particular, our attitudes to electric-car ownership and the issue of vulnerable communities whose lives drain out of them like a dud battery. Both suffer from a malaise of central and local government muddle which requires decisive action from clear thinkers to cut through waffle and inaction.
Call me a weirdo or misfit if you like, but on Christmas Eve I was walking up and down a street in the university district of Old Aberdeen staring intently at each house in turn.
I'd noticed something odd, but which ultimately confirmed my worst fears: no one was in. Hundreds of homes, but all blacked out apart from one. It was a lightbulb moment – for me at least. A solitary beacon of light was flooding from a terraced house lovingly decorated with festive charm and Christmas lights. It was heartwarming and sad at the same time. I had just driven in from the west end of the city where a flickering forest of lights in every house and tree must have been visible from outer space. But a satellite camera mapping electricity hotspots would have seen a large black hole in some Old Aberdeen streets.
The problem, of course, is that they have been taken over by student ghettos which feed Aberdeen University close by. Its campus is like a zombie which is eating the local community alive. This bit was now a ghost town as everyone had gone home for Christmas. Not here, but to their real homes elsewhere.
As a community councillor said previously, such a serious level of imbalance destroys traditional community life. It's now full of HMOs (House in Multiple Occupation) and crammed with students. While HMO figures across the city are around 3%, density in places being taken over by creeping campus growth and other pressures is shockingly higher.
In Orchard Street, where I was standing not far from where I live, the official council figure is more than 40%.  But I suspect the true figure (including many student rentals which do not require HMO licences) was more than double that in this one street.
The city council has stood by and allowed this community cannibalism to happen. It must be reversed. The council has plenty of conservation rules in this historic part of city, but these only protect the buildings and not the community.
This is not the only fragile community in Scotland which needs help, as the Highlands would testify.
The lights will go on again as the students return, but they are a transient community with no roots or allegiance to the real community. Some see them as bringing vibrant diversity, others as an anti-social pain in the backside to be honest.
Many young people are the most passionate in our communities, and society as a whole, about demanding action to combat climate change. Having been a sceptic, I now believe that my next car will be a hybrid or electric car. It's hard to argue against performance statistics and savings on energy consumption, even although there have been electric-charging and mileage issues.
On a recent trip to Birmingham all the private-hire drivers had fast hybrids and sang their praises. It was the same with a stranger I approached for a chat after he got out of his Toyota hybrid at Aberdeen Royal Infirmary (it's okay, I don't think he was rushing to casualty).
So why are the public supposedly so ill-informed about the obvious benefits? A recent survey said many people did not think they could drive an electric car into a car wash, or in the rain. They must be confusing them with hot baths and hair dryers. Another said a week's research helped people improve their knowledge of the subject, but after a month they were more confused than when they started.
Whose fault is this muddle? Our governments, the manufacturers?
I'm dithering over whether to buy a hybrid or electric next.
I was thinking what if something similar to VHS/Betamax video-cassette rivalry from the 80s kicks in – and one kills off the other just after I parted with my savings? I'll wait. I'm weird like that.
---
David Knight is the long-serving former deputy editor of the Press and Journal