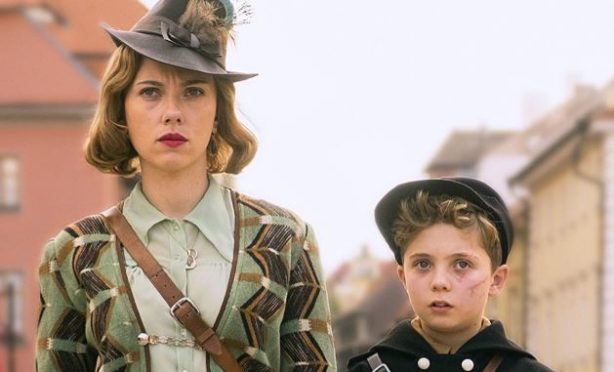 Something struck me as I watched the terrifying climactic scenes in Oscar-nominated film Jojo Rabbit on a big cinema screen in Aberdeen.
Young children in Hitler Youth uniforms and frail old men stumbled side-by-side into a hail of bullets and shells in a vain attempt to defend their German town as the Second World War ended. It was all the Nazis had left, but the state brainwashing machine convinced them they must die for the Fatherland even although all was lost.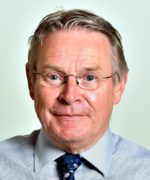 I don't think it's much of a plot spoiler to reveal that it was a bloody disaster as they were surrounded by battle-hardened American and Russian troops who had fought from the D-Day beaches and Siege of Stalingrad.
It's a brilliant and original film which is funny and terrifying; a thick slice of satire and whimsy sandwiched by monstrous Nazi hate and persecution.
There are a number of obvious warnings from the past relevant to today's toxic politics, but the thing that struck me was how powerful bonds can be forged between young and old in extreme circumstances.
And the irony was that the whole point about me sitting in Cineworld at Union Square in Aberdeen was to experience a new lifeline for old people. Every Tuesday morning they are devoting one of their screens to a new "Cine Seniors" club to bring older people together. It could even allow isolated and lonely old people to restore human contact again – some don't have any for days or weeks on end.
A young member of the management team is the driving force behind it after witnessing for herself how older people can become cut off from normal life. A wider campaign to reduce this corrosive feeling of isolation among the old in north and north-east communities was featured recently in The Press and Journal. And the younger generation could come to their rescue by checking if they need help in re-connecting. Even asking a pensioner at a bus stop if they are okay can work wonders.
One of the lasting impressions Jojo Rabbit left on me was the constant underlying agony of loneliness throughout the film which was obscured by more obvious themes of persecution and suffering in war. The leading boy was so lonely he sought reassurance and support from his imaginary friend and confidant – Hitler himself (played superbly as a buffoon by director and creator Taika Waititi).
The boy's mother (Scarlett Johansson) walked a lonely and dangerous path in resisting the Nazis, but the ultimate lonely person was a Jewish girl she was hiding behind a false wall in their house, who faced certain death if captured. The boy is a Jew-hating Nazi fanatic and member of Hitler Youth, but after discovering the fugitive his life turns upside down as accepted doctrine from the fascist regime starts falling apart.
Perhaps this awful weight of loneliness was bearing down on me more heavily because I was sitting bang in the middle of the 360-seat screen six – and I was all alone. All 359 seats around me were empty. Where were all the lonely seniors? It was an odd and delicious feeling. I felt a bit like a rich VIP on Vancouver Island with no one to bother me. The empty vacuum was such a waste of a great resource.
Human nature is odd, isn't it? Look at me. The place was empty, but I made a point of using my mobile-phone torch in the dark to locate my exact row and seat number I had been allocated on the ticket. Come to think of it, I could have sat in each of the 360 seats for 20 seconds and still seen the whole film.
I suppose it is early days for Cine Seniors and I sense it's been a soft launch to test the water. A similar young mums' session was also a slow starter, but it eventually took off. With a discounted ticket, free tea/coffee and biscuits, and a cut-price lunch thrown in at a hotel nearby, what's not to like about it?
Old people also like being warm and comfortable, especially if they are unable to warm their own homes properly. And there's a chance to meet others in a similar situation.
Experts believe loneliness can hasten dementia and death.
The mark of death was everywhere in the film – a lesson for all time about what happens when fanatical nationalism turns into a fascist killing machine. They say we are all just a few feet from rats every moment of our lives. We are also only a few steps from sliding off the thin veneer of civilisation we tread and onto a slippery slope of intolerance and violence.
The relevance of warnings from the past are illustrated when Jews in the UK today accused Labour of making them feel in danger again over its anti-semitism scandal. And I wince when I compare stupid ill-judged rhetoric of UK politicians, who accuse another democratically-elected leader of being a "nazi" or "dictator", to real events of persecution and state control on which Jojo Rabbit is based.
Age Scotland's Share What You Love befriending campaign deserves our support. Why not start by encouraging older people to share a film?
---
David Knight is the long-serving former deputy editor of the Press and Journal