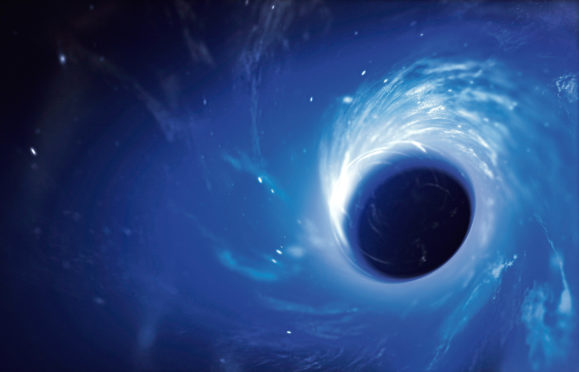 Ron Cluny, Official Council Spokesman
I see that Markies have reported a drop in profits. Rather surprisingly they haven't blamed online competition, discount supermarkets, Brexit or the wrong type of snow – instead, they have come clean, and said it is because they have been left with huge numbers of skinny fit garments left on their shelves.
They described their attempts to renew their customer profile as only a partial success – by which, as an expert in media speak, I can tell they mean it was a total disaster.
Clearly they managed to get rid of their existing client base, but failed to attract the new, trendier sorts who – amazingly enough – turn out not to be especially excited by a Blue Harbour sweatshirt.
They are going to adjust their policies in time for summer, re-introducing more relaxed fits for the larger gentleman. Well, as a larger gentleman myself, I say, hooray for that.
Because neither I, nor the world at large, needs to see me in an unnecessarily snug pair of dookers.
What surprises me is that they seemed to need to carry out a full and detailed inventory check to work out where they had gone wrong.
Which begs the question – did nobody notice the steady stream of fat angry mannies storming down the escalator empty handed, chuntering into their phones about how they were going to be late home because there was nothing for it but to go in past Slaters?
I know, for I was that soldier.
After a hard day's spin-doctoring and refining the pronouncements of Barney Crockett, I decided to treat myself with a new suit for the office party.
Imagine my horror, as a traditional middle-aged Aberdeen mannikie whose profile becomes more Hitchcockian by the week, when I saw that my choices were: tailored fit, slim fit, skinny fit, and nothing above a 28-inch waist.
It crossed my mind to buy two pairs and stitch them together, but in the end, I just went to the cafe and consoled myself with a fine piece.
So at least the side of the business that provides succour to the comfort eater seems to have a secure future.
Prof Hector Schlenk, Senior Research Fellow of the Boston Institute for Public Engagement with Science
As a scientist, I am often called upon to comment on the great mysteries of the day, such as – how was life on earth created? What goes on inside a black hole? And did the mannie from McKay's of Queen Street have a wormhole to the 1970s in his stock room?
All unknowable at present, even though we are now in the very sci-fi sounding year of 2020. It is now one year beyond the setting of Ridley Scott's 'Blade Runner,' but we still don't have flying cars.
However, alongside environmental collapse and rubbish weather, we do now have replicants. This week I was agog at the news that scientists have used stem cells from frog embyros to create the first 'living robots'.
These tiny 'biological machines' or 'xenobots' are neither a traditional automaton nor a known species of animal but a living programable organism, designed by a supercomputer and then built by biologists who clearly haven't seen Jurassic Park.
But what, you may ask, is the purpose in scientists sticking organic material together to create a lifeform never seen before in nature?
Well, the miniature organisms can be programmed to do work, such as transport medicine around the body or clean up pollution from the ocean, though in the latter case presumably that would take a while.
So far, in fact, the xenobots have shown they can push pellets around and organise themselves collectively.
Think of them as a microscopic version of an Amazon warehouse worker, or, if you like, a very tiny football team.
Of course, this does mean there are ethical issues to consider. If they are an entirely new lifeform, and are sufficiently advanced to perform basic tasks and organise themselves collectively, then should they not have rights?
The right to life, liberty, happiness? Or at least to form trade unions, or to take paid holidays and fag breaks?
No doubt the finest minds of our generation will already be applying themselves to the question of whether a new species such as this can be sold a gym membership.
Meanwhile, scientists admit that if the xenobots become sufficiently complex, it might be impossible to predict how they will start to behave. A common problem, as anyone who has small children will attest.
My infant granddaughter recently poured ketchup into my television, meaning it is impossible to watch anything except STV+1.
I've now seen four full episodes of Midsommer Murders, and dealing with even the most chaotically malfunctioning xenobot would be sweet relief by comparison.
Granted, these organisms are self-repairing and basically indestructible, and yes, they were designed by a mysterious supercomputer, but don't be alarmed.
It's highly unlikely that they are the precursors to an army of humanoid xenobots created to replace us and take over the world; requiring us to send someone back from the future to stop them using an elaborate time machine. I mean, the very idea is fanciful.
Obviously, we'd just use the wormhole in the stockroom of McKay's of Queen Street.