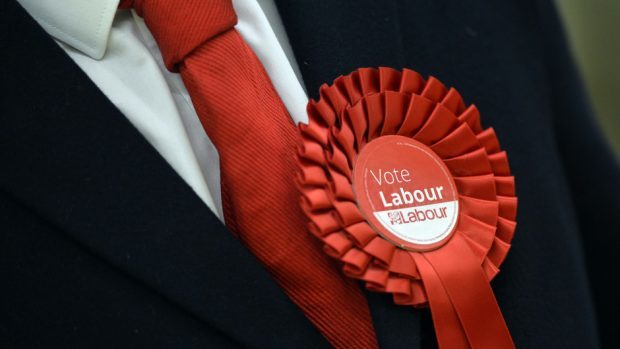 In the days leading up to last year's general election the Westminster gossip mill spewed out a story that, while silly, was very telling.
As MPs readied themselves to vote for a snap general election, Jeremy Corbyn's chief of staff Karie Murphy held a rally at Labour's London HQ.
She told staffers and parliamentarians that the party was ready and raring to campaign the length and breadth of the country, before adding "anybody who knows Jeremy knows that he loves to go on trains to obscure places in the middle of nowhere, whether it's the South West or whether it's Orkney".
Commentators mocked the clumsy remark, which was quickly lost in the chaos of last October's Brexit and election parliamentary pile-up, but it told a wider truth about Labour's current lack of awareness when it comes to Scotland.
Mr Corbyn, of course, was no more able than anyone else to catch a train to Orkney. And in fact the Labour leader only made it north of the border on two occasions during the entire election – and even then didn't get further north than Dundee.
His contribution to the Scottish campaign was "at best unhelpful, and at worst indifferent", one insider told me at the time.
Scottish leader Richard Leonard had tried desperately to hold the line that Labour, like the Lib Dems and Tories, agreed the question was "once in a generation" and that the SNP should focus on domestic matters.
But Mr Corbyn seemed to flip flop, giving a different answer each time a question about the constitution was asked.
That campaign debacle of course followed shadow Chancellor John McDonnell's foray up to Scotland last summer, when he used an Edinburgh Fringe event to say that his party would not stand in the way of a second independence referendum if they won a majority.
The conflicting lines from Edinburgh and London led to the inevitable accusations that the Scottish party was nothing more than a branch office. This, combined with the party not having concrete proposals tailored to Scotland, other than "Labour will be good for you", culminated in all but one Labour MP losing their seat north of the border.
To put that in context, just under five years ago Labour held 41 out of Scotland's 59 seats. In former strongholds like Aberdeen North, which was held by Labour from 1935 until 2015, where were the resources to take the fight to the SNP? It gave the impression that the party had given up.
Looking to the future and the current leadership contest, the picture doesn't look any less bleak.
Take Clive Lewis, he may have since dropped out of the contest but his view on Scotland is quietly held by many. He suggested, at a private hustings, that the party should form a permanent pact with the SNP, saying that they "should be viewed as Scottish Labour". How insulting to the hardworking campaigners in the Scottish party.
Then there's Lisa Nandy, who is fast becoming the dark horse of this race. She hit the headlines last week after citing Spain's handling of Catalonia's move to independence as a model to work from, "to go and beat narrow, divisive nationalism".
Ms Nandy was forced to apologise and clarify her remarks after the SNP accused her of "condoning violence and imprisonment as a way to oppose independence".
The only Scot actually in the race for a leadership position is Ian Murray, the self-styled "cockroach who survived Labour's nuclear holocaust".
Mr Murray has been much more forthright in his criticism of Mr Corbyn's wishy-washy indyref2 position and at his deputy leadership pitch last week made remarks that Mr Leonard should perhaps have made last year.
"Let's never again have a senior member of the Labour party coming to a show at the Edinburgh festival and changing our constitutional position", he said.
But Mr Murray, perceived as a Blairite among the wider left leaning membership, is unlikely to win the deputy role.
Aware of that fact, he is trying to exert influence by throwing his full weight behind Jess Phillips for the top job.
The outspoken Birmingham MP is the only candidate to have visited Scotland so far. Her trip last week saw her give a considered position on the constitution and on wider issues affecting communities, such as the call for drug consumption rooms.
But what of the the front-runners in this race? Rebecca Long-Bailey has taken her cue from mentor John McDonnell and has said she would not oppose a second referendum, while Sir Keir Starmer has so far kept his cards close to his chest.
Whoever ends up winning the contest, the next leader will need to have a real understanding of the issues in Scotland, domestic and constitutional, and will have to plough as much energy into winning back seats north of the Tweed as north of the Don. Without Scotland and the north of England, Labour will be locked out of power for generations.
---
Dan O'Donoghue is the Press and Journal's political correspondent at Westminster