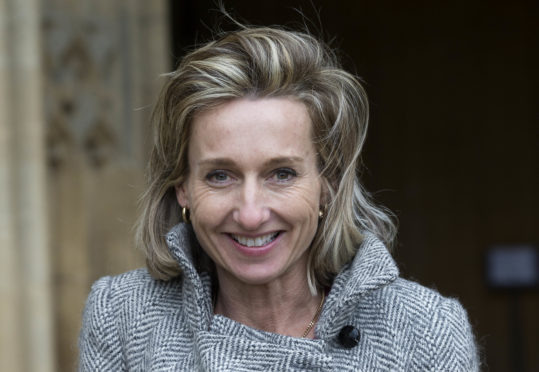 It was an intriguing text message and grabbed my attention straight away – "Call now! Am on a fag break!"
It was thrilling and urgent – we were racing against the clock as if thrown together in a crime novel.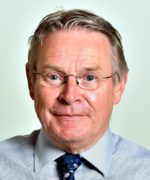 In fact, I've pencilled this message in as opening lines for the first chapter of my debut crime novel if I ever get around to writing one.
My imagination was firing up because Aberdeen is immersed in its Granite Noir crime-writing festival. The granite grittiness of the city has given birth to its own distinctive crime brand within the "Tartan Noir" genre, and top exponent Stuart MacBride is a leading light at the event.
Back to "the strange case of the mystery text".
I began sketching a plot: a woman is held captive by human traffickers in an illegal hairdressing racket – and she was pleading with me via secret texts to spill the beans. But the evil gang was going to blow her up along with fellow captives in an old undergarment factory, and claim the insurance. My plot development was racing along beautifully, but something was gnawing away at me: I think I've seen this on Coronation Street already.
I'll have to start again. Crime fiction isn't as easy as it looks.
Actually, the text was real and a cue to call author Daisy Waugh in London, who is in Aberdeen to run a workshop for aspiring crime writers as part of Granite Noir this weekend. Suddenly I was having butterflies over Daisy.
"Fag break" was code for not much time for our interview and my thoughts were scrambled by the prospect of talking to "writing royalty". Daisy Waugh, of course, has the blood of writing brilliance in her veins: father Auberon Waugh and grandfather Evelyn Waugh (author of classics Brideshead Revisited and Decline and Fall).
What could I say of any originality to someone who has heard it all and grew up surrounded by clever, witty people?
As Daisy answered my call, I blurted, "Ah, you are enjoying a fag break, Daisy – have you been painting a wall?" It was an odd thing to say, but I associated a cigarette break with doing DIY of some sort and it sounded original to me, albeit completely pointless.
"Painting a wall? No, I am actually racing against a deadline to get my latest novel off to the publisher," she replied.
Luckily, she laughed as she said it which was a huge relief, and I sensed she was warming to my slight eccentricity. It happened again when I ran out of ink and went looking for another pen for note-taking, apologising to Daisy who waited graciously on the line.
While searching I shouted, "Stay where you are!" to my dog, who was misbehaving.
I heard Daisy's voice from my mobile on the table, "Do you mean me, David?". This was becoming more like PG Wodehouse.
Could anything else go wrong? Well, yes. I then went and spoiled it all by saying something stupid like, "you have such famous writers as father and grandfather – has that been a help or hindrance in your career?" I cringed as the words tumbled out.
"I get asked that all the time," she answered with a tart dollop of exasperation in her voice. I grew up in a big fat house and had a great time. Comparisons are made endlessly, but I am proud of my family."
When Brideshead became a global television hit she was still at school. How cool was that?
"I think I was a bit tetchy, chippy and arrogant at the time to be honest," she told me.
I would have been exactly the same if I had bragging rights like that.
She also writes novels under the pseudonym E V Harte and enjoyed success with her "Dolly Greene" detective stories. The eponymous heroine lives a chaotic lifestyle as a tarot reader with weird neighbours, who turns sleuth. Glowing reader reviews praised her style as "gentle and cosy" crime with lots of great characters.
"I can't stand horrible sadism and torture in many crime books. We need more funny books," Daisy explained.
It might sound like the antithesis to Tartan Noir, but crime writing is a broad church. It's also a huge business which outsells all other fiction genres. Daisy has a new comic murder-mystery coming out this month in her name, too.
"You need to let your imagination run, but never forget you are building a jigsaw of plot and false trails which must ultimately fit together," said Daisy. "You also need to find a niche."
I once sat next to a Government minister at a Scottish dinner and he only came to life when he confided his love for gritty crime novels by Michael Connelly about LA detective Harry Bosch.
It seems to me our never-ending appetite for crime fiction allows us to move safely in a dangerous world, with the satisfaction of seeing justice done – and it appeals to all sorts.
* Daisy Waugh's writing workshop is at Aberdeen Central Library on Saturday 22 February at 2.30pm.
---
David Knight is the long-serving former deputy editor of the Press and Journal