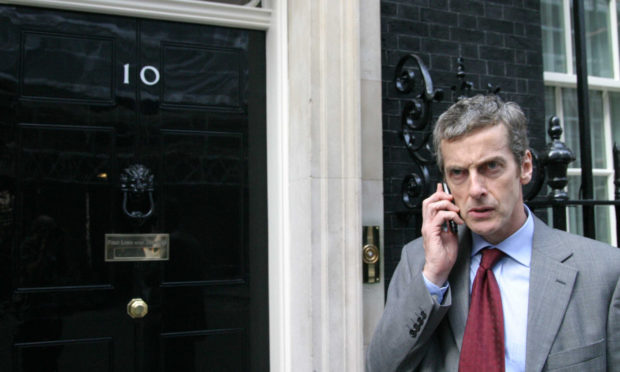 Last week's Westminster Cabinet reshuffle had been trailed to political journalists by Number 10 insiders as an event that was likely to be "boring".
It turned out to be nothing of the sort as Chancellor Sajid Javid fell on his sword after he refused to bow to conditions set by the prime minister.
The reason for his resignation? Spads.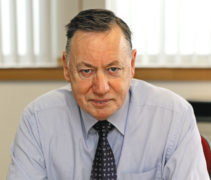 This, an abbreviation of "special advisers", describes a group of shadowy figures with huge powers at the heart of government. At least, that's how they're usually described in the media.
Their depiction on screen in such dramas as "The Thick of It" with foul-mouthed Malcolm Tucker bullying ministers and the media in equal measure has reinforced that image. Piers Morgan described them as "weird little creatures, awful little people most of the time".
The reality, however, is somewhat different. I know, because for three years I was a Spad to successive first ministers – Alex Salmond, then Nicola Sturgeon. I had been a political journalist, and Mr Salmond approached me with the offer of a job helping with communications in the run-up to the 2014 independence referendum.
So what are Spads? They are quasi-civil servants and, despite Piers Morgan's opinion, a necessary and vital part of government. Unlike permanent civil servants who are not allowed to put political spin on decisions or announcements, they can do so. Their Code of Conduct describes them as "a critical part of the team supporting ministers. They add a political dimension to the advice and assistance available to ministers while reinforcing the political impartiality of the permanent civil service."
It adds: "They can also help ministers on matters where the work of government and the work of the government party overlap and where it would be inappropriate for permanent civil servants to become involved."
This means Spads can liaise with the party, attend party conferences and so on. When material for publication is prepared by permanent civil servants they can, if they wish, add party political content. The rules are the same at both Westminster and Holyrood.
In the case of the Scottish Government, Spads are personal appointments of the first minister. At Westminster, they are jointly approved by the prime minister and the particular secretary of state for whom they work. If the first minister resigns or is removed, all the Scottish Government Spads lose their jobs and may or may not be reappointed by his or her successor. Similarly, at Westminster, if a minister is sacked.
The Scottish Government normally employs around a dozen Spads, though the number can vary from time to time. Some are advisers on specific policy areas, such as education, justice, or transport, while a couple deal with the media, as I did. At Westminster, there are well over 100, working either directly for the prime minister, or for his ministers. The pressure, unreliability and stress of the job is perhaps reflected in the fact that of those 100-plus at Westminster, only around 10 or so have been in the job for more than two years.
Which brings us to last week's drama. I have to say that, having watched last week's events unfold, the work of Spads at Westminster appears to be rather different to how things operate at Holyrood. Like all chancellors before him, Mr Javid had his dedicated team giving him advice. When he arrived at Number 10 Downing Street to hear details of the reshuffle, it appears Mr Javid was told his own job was secure – but that there were conditions. These included disposing of his Spads. He was told there would instead be a new team who would work for both Number 10 and the chancellor.
In other words, Number 10 would have total control of the Treasury. No longer would the prime minister be able to propose an idea only for the Treasury to block it by pointing out that it would cost too much, would breach spending limits, or incur additional borrowing.
Now, it seems, if Boris Johnson wants to give HS2 the go-ahead, or even attempt to build a bridge from Scotland to Northern Ireland, he won't need the Treasury's permission.
The figure behind this seems to be Dominic Cummings, the prime minister's super-Spad. He was the campaign director for Vote Leave and was appointed Mr Johnson's senior adviser last year, gaining the power to sack special advisers to other ministers. In August last year, he fired one of Sajid Javid's Spads without the chancellor's knowledge or permission, having her marched out of Downing Street by an armed police officer. Mr Javid took no action over this, but Thursday's demands appear to have been too much even for him to swallow.
At best the whole affair amounts to a centralisation of power in Number 10. At worst, it takes us a fair way down the road to a presidential rather than a parliamentary democracy. And it throws a whole new light on the role of Spads in government.
Perhaps the thought of a figure like Malcolm Tucker roaming the corridors of power – in Whitehall at any rate – isn't so far off the mark after all.
---
Campbell Gunn is a retired political editor who served as special adviser to two first ministers of Scotland