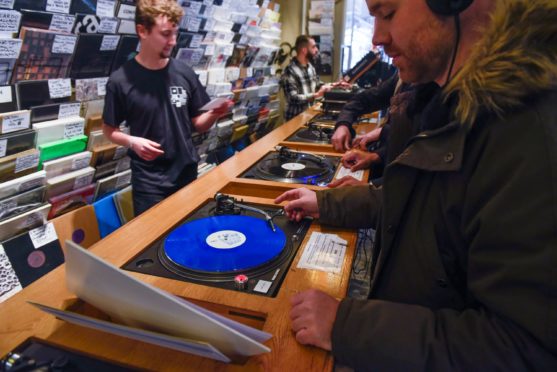 I've reached the age where contemporaries have begun to release viable, worth-it memoirs; that 50-ish stage where you've lived a good chunk of life, had the spots knocked off you, are still standing (and, despite your best efforts, still alive) and have a story to tell.
This is a new thing for me: autobiographies that are relatable in terms of the childhood era they cover, the cultural touchstones, familiar experiences of school and sport and movies and everything else along the way.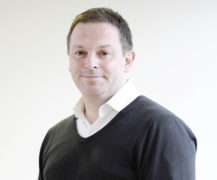 The best I've come across so far has just been released by the music writer and DJ Pete Paphides. Broken Greek: A Story of Chip Shops and Pop Songs, is especially appealing because the author and I share a lifelong fanaticism about pop music. Many of the acts VinylPaphides obsessed about as a child were also the subject of slavish – if sometimes brief and fickle – devotion on my own bedroom hi-fi.
It's fascinating to look back at that period, say from the late 1970s to the late 1980s, in part because being a music nut then was such a different experience to today. Lots of records were out of print and had to be hunted down in second-hand shops. Rare gatefold 12-inches and limited-edition picture disks and remixes by your favourite acts were sometimes spotted in the wild, sparking a mad dash to the big city to get your hands on them before someone else did.
I remember a panicked train journey from Stirling to Glasgow after being told a store on Byres Road had a copy of a coveted record by the band Goodbye Mr Mackenzie – featuring a pre-Garbage Shirley Manson. By the time I got there it was gone, ensuring a miserable, empty-handed journey home. But the possibility of an unexpected, serendipitous discovery was always there.
Lord knows how many mixes of Win's You've Got the Power I had (the soundtrack to the McEwan's Lager advert with the bloke pushing the stone up an Esher-like hill, remember that?), but I'm pretty sure it was at least one more than was ever actually made. Mary's Prairie, a hard-to-find countrified version of Danny Wilson's Mary's Prayer; a job lot of Orange Juice 7-inches; the first, hand-folded Jesus and Mary Chain single; the transformative moment of hearing the first minute of the first song on the first Blue Nile album for the first time – I could go on, and on…
Even before I was allowed out unchaperoned, or had any money, I was hooked on pop. At the age of 10 I was one of Adam's Ants, borrowing my mum's favourite lipstick to slash a stripe across my nose (the lipstick broke), striking Prince Charming poses in the mirror. I had a poster of Adam, bare-chested, in leather trousers, with a red rose between his teeth, above my bed. I thought he was beautiful. My first gig, with my long-suffering dad, was Adam and the Ants at the Glasgow Apollo, among a throng of screaming girls; my next was Madness. Pretty cool, huh? Then came the U2 moment, school jotter cover shaded to resemble the cover image of Under a Blood Red Sky, air guitaring along with The Edge, aspirationally eyeing Bono's mullet.
Everything then was on vinyl or cassette. Even today, there's nothing to beat that sound of a needle settling on to a record, the crackle and snap that accompanies the music and creates an atmosphere that instantly transports you. The music simply sounds different: nearer, truer. Friday nights would find me crouched by the radio-cassette player, ready to press record when a new song by a preferred act received its first play, so securing bragging rights at school on the Monday. "Haven't you heard it yet? I already know all the words…"
Today, of course, all but the truly obscure is available at the click of a mouse. Amazon's long tail ensures you can find most things there, and Spotify provides fulfilment even faster. The joy of the hunt, the thrill of the unexpected find and the gut-wrench of missing out, all belong to the past. The very act of listening to music is less physical – no need to get up halfway through an album and flip it over; speakers in every room ensure you can get on with other things while the music plays, wallpaper-like, around you; no record sleeves to study and appreciate; no secret messages scratched into the run-out groove.
Perhaps one of the benefits of growing older, though, is that there is no longer any requirement to be cool, or indeed any possibility. Guilty pleasures are no longer guilty. It's OK to like that Bon Jovi anthem, to admit Abba were songwriting geniuses, to be stunned by the perfect Nordic melodicism of a-ha, to jig happily along with Stock, Aitken and Waterman's disposable pop.
And of course the upside of digital immediacy is that it has made it easier to unearth and share the hidden gems – rare Northern Soul tracks, one-hit-wonder garage rock from the late 60s, loopy experimentations from the psychedelic fringe.
That's the other message to take from Pete Paphides's unabashed pop romanticism, from a man whose knowledge of music – and record collection, which fills two rooms – is encyclopaedic. A good song is a good song, regardless of who's singing it, or when. Get, as they say, down.
---
Chris Deerin is a leading journalist and commentator who heads independent, non-party think tank Reform Scotland