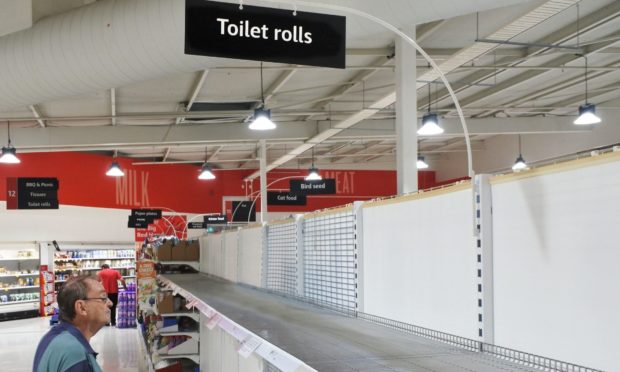 Well, where to start? Having just returned from almost three weeks in the Middle and Far East, so much seems to have happened locally, and particularly nationally, that I found myself sitting staring blankly at my PC screen wondering which issues to address as I attempt to snap out of holiday mode and kick-start the old brain cells.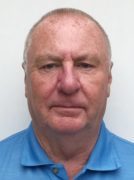 Coronavirus (still), Caroline Flack (still), the sad demise of Flybe, the sensible decision to install traffic lights at the Kingsford roundabout on the Aberdeen bypass and the bizarre situation at Fort William football club, which has banned young supporters unless they are accompanied by a parent following a series of unsavoury incidents at matches this season all caught my eye as I attempted to keep reasonably up-to-date with what was happening in the world.
After much contemplation and head-scratching, I decided, albeit reluctantly, that the continuing hysteria over the Covid-19 virus could not be overlooked, In particular, the utterly ridiculous panic-buying of items which will serve no useful purpose should the worst-case scenario outlined by experts become reality.
The photographs of empty supermarket shelves which once held toilet rolls and soap, and even the video of three women physically fighting over packs of loo roll in a Sydney supermarket brought back memories of a Giles cartoon which appeared in the Daily Express many years ago during another, equally absurd, outbreak of consumer panic.
The cartoon depicted a man standing at the front door of his home, looking out on his front garden, which was completely filled with central heating radiators, and bore the caption "the man on the telly said there was going to be a shortage". Now, I can understand that people might be alarmed at running out of essentials should the prospect of self-isolating for two weeks become necessary, but filling the house with hundreds of rolls of toilet paper is, frankly, absurd.
Concrete proof that you cannot fix stupid.
Worse still, however, is the sickening emergence of so-called online entrepreneurs offering £1 bottles of hand wash for sale at up to £995. I really do not know how these people sleep at night if they believe lining their pockets from human suffering is fair game. The government is already looking at ways of regulating social media companies following the fall-out from Caroline Flack's death. Perhaps that review should be widened to force online retailers to ban black marketeers from their sites.
No-one, as yet, seems sure how the virus will ultimately play out in the UK, but what is certain is that the actions of the stupid, the selfish and the greedy are going to make the situation far worse for everyone than it would otherwise be.
---
Fort William chairman Peter Murphy has found himself at the centre of controversy following his decision to ban a group of so-called Ultras from the club's ground unless the wee neds bring mum or dad along. The tweet in which he announced such drastic action has been liked and retweeted more than 17,000 times, with reactions ranging from total support to condemnation and accusations of using the boisterous behaviour of some young supporters to drive up attendances and, therefore, gate receipts. Fort William-born ex-Dons striker Duncan Shearer has waded into the row, claiming the fans are guilty of nothing more than youthful exuberance.
Now I have not attended any Fort William matches this season – or any other football matches for that matter – but it does strike me that Mr Murphy has found himself between a rock and a hard place. Having himself witnessed what he describes as "unacceptable behaviour" and clearly aware that some have formalised that behaviour by adopting the Ultras tag, Mr Murphy was under an obligation to act because doing nothing would have left him severely exposed if the fans' conduct escalated into extreme violence. The measure he has introduced seems reasonable and proportionate.
It would be a dreadful shame if the Highland League, hitherto a bastion of family-friendly football, descended into the kind of hate-filled torture which some of the SPL matches have become.
---
Airline Flybe had many detractors over what was perceived to be poor reliability, earning itself the nickname Flymaybe from some of its severest critics, but it played an invaluable role within the whole of the UK, offering reasonably-priced connectivity between some of the country's remoter airports poorly served by the big players in the industry. Its demise last week is bad news, not least for the 2,000 employees who found themselves suddenly unemployed. Thankfully, many of its routes and staff have already been picked up by other players, notably Eastern Airways and Loganair. Let's hope they receive the support to make those routes profitable.
Use it or lose it has never been more appropriate.
---
Derek Tucker is a former editor of the Press and Journal