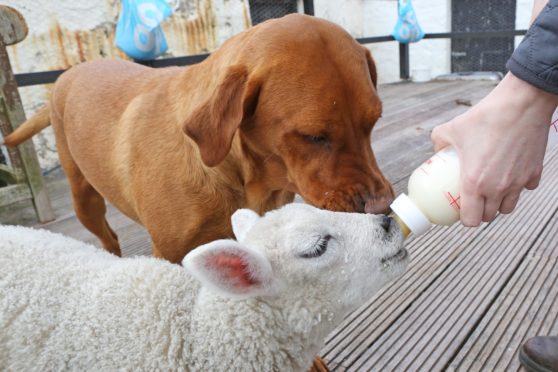 Spring is all about new beginnings and the lengthening of days. It's also a very busy but exciting time in the veterinary world.
Longer days and kinder weather mean that many of us will be using the opportunity to take our dogs out for walks in the countryside and enjoying the fresh air. We were lucky enough to have such weather recently, when I was one of some 50 pet owners and animal lovers who joined a British Veterinary Association-supported sponsored dog walk on the beach here in Morayshire, as part of the M:ADE for Mutts campaign to promote responsible dog ownership. That walk certainly put a spring in my step for the season ahead.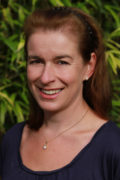 Spring is also peak lambing season though, and I often see first-hand the devastating results when dogs are not kept under control around livestock, especially when newborn lambs are in the fields. Chasing and attacks can lead to serious injuries, fatalities and spontaneous abortion for sheep and other livestock due to stress. I really don't want to discourage people from walking their dogs in the countryside, as it has health benefits for both owner and pet but vigilance is really important. Make sure your dog is on a lead near livestock as it prevents avoidable attacks, distress to sheep and their lambs – and ensures your dog is safe too.
Rabbits are another animal linked to spring, but despite being the UK's third most popular pet, their needs remain very misunderstood. A recent BVA survey uncovered worrying signs that 73% of vets had seen pet rabbits who were not having all of their welfare needs met and of the rabbits they saw, 42% spend their life alone. Rabbits are sociable animals, who are far happier and healthier when housed with a suitable companion. Housed in pairs they benefit from better physical, emotional and mental health. The BVA's #ItTakesTwo campaign is aimed at making rabbit owners more aware of their need for companionship.
If you are thinking of taking on a pair or group of rabbits, seek expert veterinary guidance to help make sure that the match will be successful. For example, if you're starting from scratch, a neutered pair is ideal but if you already have a lone rabbit and you're wondering whether you should get a companion, ask your vet what your options are, what companion would be best suited to your rabbit's health and welfare needs and the safest way to introduce them.
Also, contrary to historic opinion, guinea pigs do not make good partners for rabbits as they have different dietary needs and can suffer injury and even disease when housed alongside them.
Many of us give up something for Lent and, whilst you may be looking forward to indulging in some treats at Easter, your pet will not. If you are storing eggs or other chocolate ahead of time, make sure the storage area is pet-proofed and that half-eaten eggs and their packaging or contents such as small toys are not left in temptation's way. Other Easter treats such as simnel cake and hot cross buns should be kept well out of paws' reach, as raisins and sultanas are toxic to many pets.
I often see cases of poisoning over the Easter period in pets and I am not alone, as we've seen that the majority of small animal vets saw at least one case of toxic ingestion over the Christmas break last year. With a bit of care, you can avoid an Easter emergency and stay full of the joys of spring.
Before I end, I want to write about another important day in the Spring calendar – International Women's Day, which was celebrated worldwide on Sunday. It holds special relevance for vets this year, as it falls soon after we celebrated the centenary of women being formally allowed to enter the profession in 1919.
I found myself reflecting about the many pioneering women vets before me on whose shoulders my colleagues and I stand here today. The woman who inspired me to become a vet is a Scottish pioneer named Marion Stewart, who graduated from the University of Glasgow veterinary school back in 1930 at a time where there were only a handful of women vets in the UK. She then became the first woman from Scotland to be a registered Member of the Royal College of Veterinary Surgeons (MRCVS). I myself graduated from Glasgow vet school in 1995, 65 years after Marion.
What better way to ring in spring than grateful reflection on a life that nourished dreams for generations of Scottish women after her?
---
Kathleen Robertson is the Scottish Branch President of the British Veterinary Association and works as a locum vet in Moray and Inverness.