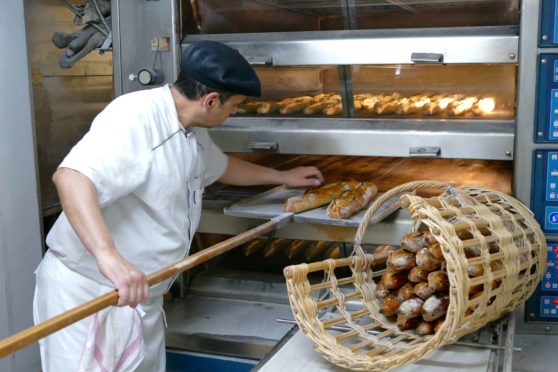 I've always liked the smell of workshops. It comes from my childhood, for my father was a carpenter and I always loved the fragrance of wood being cut and planed, with the heady smell of linseed and various oils and paints in the background.
We were pre-electric, so inside on a winter's evening the tilley-lamp hissed with the hint of paraffin, competing with the permanent peat-fire air. We were so accustomed to it that we were only really aware of its presence when we moved to the mainland and it was gone, replaced by coal and electric. It was like the wind itself – my brother, who lived on the Island of Eriskay for a good number of years, couldn't sleep when he moved to the mainland because a Force 8 north-westerly gale wasn't blowing every night. The silence kept him awake.
Though I am not a smoker, and never have been, I like the smell of cigars and pipe-smoke. My 88-year-old father-in-law is a pipe smoker and has been for most of his adult life, and I enjoy watching him lighting and endlessly re-lighting his pipe, each time sending smoke signals up into the air. The fun is in the long ritual of cutting the tobacco, shredding it and endlessly lighting it rather than in the nicotine itself. He started with the old Scot's Cake plug tobacco in the 1950s which cost 12/6 per lb in bond (at sea), though 14/6 for 2oz on shore. And since he lives on his own, no one expels him outside for his puff.
He was a merchant navy skipper in his time, and when chatting to him this morning reminded me that when he first sailed on watch as an 18-year-old up through the Belle Isle Strait near the Arctic the helmsman told him 'I can smell an ice-berg'. And sure enough he could – for an iceberg contains the shore-edge remnants of the land. He also told me that he was once sailing from Copenhagen to Leith and on the early watch around 5am, even though no land was visible, could smell sheep. They were grazing around North Berwick.
And coffee! Ah, now there's the thing! I like the smell of freshly-roasted coffee (often better than the taste) and for some reason it always smells best in France. Especially in Paris. As does the bread, wafting from the boulangeries, though we have bought a bread-maker and there's nothing better in the morning than going down to the kitchen to the smell of freshly-made bread.
Smells remind us of place. There's something especially lovely about sailing into Castlebay or Lochboisdale or Lochmaddy and smelling the peat in the air well before you come into harbour. I've spent time in New York and loved the smell of freshly-made Italian bagels in a little booth down from where I stayed in Manhattan. And when I was a student in Edinburgh in the 1970s I stayed in a flat near Tolcross where the fragrance of the hops from the nearby McEwan's Fountain Brewery filled the air. It is still the smell of historic Edinburgh to me.
Then there are more personal smells. Over the years, I've frequented men's barber shops for my haircut and the functional smell of after-shave and various oils and sweat makes for an interesting mix. Unisex salons are much sweeter, and once, a few years ago, I had to go to an all-singing all-dancing one to dye my hair for a part in a stage-play and came out not just smelling of roses but feeling pampered and loved. And the chat was all so different. No one even mentioned football. No wonder going to the hairdresser's (as opposed to the barber's) is now a recurring event!
And then there's the nightmare scenario most of us have experienced one time or another: the school gym or football or rugby or hockey changing room with it's horrible smell of sweat, stale socks, stinky trainers and – oh here it comes – Deep Heat! I'm literally breaking out in a cold sweat thinking about it: those brutal cross-country runs in the rain and snow our PT teacher forced us to do, and then all these lads afterwards spraying themselves and everything around them with Lynx The only thing that's worse is a pub smelling of stale beer and cigarettes.
It may be because these are all cheap and manufactured smells, as opposed to natural human and animal smells. For, despite all our prejudices, there's nothing wrong with the latter. We all sweat and smell, and as long as we are clean, that's tolerable. And what better when out in the country than smelling newly-mown hay or even a good cart-load of dung, organically farmed, and not industrially-produced.
Like love, which is in the eye of the beholder, the smells we like or dislike are in the nose of the sniffer. Our cultural background and history frames the fragrances we like, whether that be Chanel or cow-sharn. As the 17th century Japanese poet Basho suggested, maybe the smell is not so much in the rose as in the nose.
---
Angus Peter Campbell is an award-winning writer and actor from South Uist