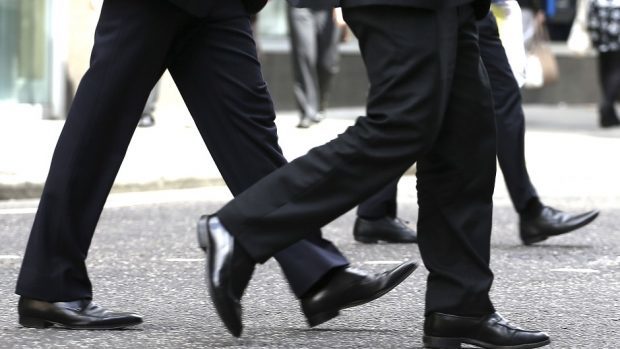 I enjoy these long light evenings. It makes you feel so much more positive, even in the current climate.
It's a sign winter is over. But it got me thinking: why do we meddle with our clocks twice a year? What purpose does it serve?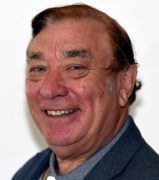 Well it started over 100 years ago in 1908 when the government used this system as an experiment to provide extra hours of daylight.
It continued when Britain was in the throes of the First World War where it was felt to be essential for our farmers who would also benefit from an extra hour of daylight in the mornings during autumn and winter, and an extra hour in the evening during spring and summer.
In those days our country was self-sufficient and we provided most of our food off the land and the sea.
Of course, our population was smaller then, and working the land usually meant horse or hand-drawn ploughs.
Harvest time was very labour intensive and required many hands to stack the corn, lift the potatoes etc.
In today's world most farms rear animals rather than crops. But those who do grow crops have modern tractors with bright lights, efficient ploughs and machines to cut and roll the hay into neat rolls.
Farms have floodlighting and modern heating for animals. It's a completely changed world.
In an experiment carried out during the 1970s the only reason for changing the clocks was given as preventing many children going to school in the dark.
It seems no one minded them coming home from school in the dark!
Today many parents and grandparents tend to drive the children to school and many children also have access to a mobile phone. The advent of 'walking buses' also helps our children arrive safely at school.
So it would seem the key reasons for altering our clocks twice a year have virtually gone.
As the world gets smaller, and business can use modern technology to communicate on a 24-hour basis, the need for long distance international travel and strict working hours grows less.
Different time zones are almost irrelevant.
During the pandemic, we have seen so many more people given the opportunity to work from home that after we leave lockdown many employers may reassess how their business is done and working from home may well be a better way of operating and also a means of reducing office space.
Of course, it will need to be done in a proper fashion. People will need to be supplied with the appropriate equipment, computers, printers, phone lines, data protection etc.
You cannot look after children nor have friends round for morning coffee or afternoon tea if you are officially working from home.
But you can plan your day round your weekly hours and the needs of your family life.
When I worked for the charity Parkinson's UK, I dealt with staff mainly on Skype and when I did require to travel, I did so not at peak periods but at times when traffic was lighter, making it easier to get around.
We did have face-to-face staff gatherings but they were on a monthly basis.
Whilst an elected member of the council, I attended a conference in Germany on the future of work and there I remember speaking to a guy called Charles Handy who was a great pioneer and advocate for home working and flexible working hours back in the 1990s.
He wrote a book called the "Empty Raincoat" which became an authority on the subject.
It suggested productivity would increase by 20% working from home. Mainly because there was no office banter, no discussion of last night's TV, or who did you hook up with at the weekend.
Interestingly enough, a decade before, in 1980, I read a couple of books by the Welsh trade Unionist Clive Jenkins called "The Collapse of work" and "The Leisure Shock" which were suggesting that with the advent of new technology our working weeks would be halved and our leisure time greatly increased.
Sadly this never happened and the gradual development of technology since the millennium has actually had the opposite effect, with people either unconsciously or voluntarily, working much longer hours and also weekends simply because the technology is always accessible.
This was the genesis of the instant / immediate access to social media society we experience today.
When I was a councillor at the start of this new century, I thought it was great when emails became standard because I could see constituents at my evening surgery, and have an email highlighting their issue on the desk of the appropriate director for them to see and deal with first thing in the morning.
But the convenience of having your working office in your home inevitably means people are tempted to open and deal with emails late into the evening which is their quality family time. Something to be avoided.
However it must be remembered, not everyone is suited to working from home. Many people take up work as much for earning as for companionship and socialising with colleagues.
So clear guidelines must be agreed between employers and employees. Clearly this pandemic has shown the opportunity for change. As the saying goes "necessity is the mother of invention." So with longer light nights and new ways of dealing with work we may well enjoy more family and leisure time as predicted way back in the 1980s.
However, every cloud has a silver lining.
Following on from that typhoid outbreak, several things changed all over the UK.
There was a need for better, higher standards of hygiene in the food serving and cleaning if machinery.
I remember how when we bought bags of chips, they were wrapped in proper paper instead of old newsprint, and we were given a small two-pronged wooden fork to eat them with rather than use our hands.
Food servers' hair had to be tied up, shop and cafe assistants serving  cakes etc had to use either latex gloves or tongs.
The roller cloth towels in the public toilets were considered a source of cross infection between people and were subsequently replaced by paper towels and eventually warm air dryers.
As a result, Aberdeen became world renowned for being a clean city in which people were safe and a great place to live and work.
The University of Aberdeen developed an international reputation in the field of disease control, something which remains today.
Many years later, as council leader, I remember constantly lobbying the government and eventually succeeded in getting the Food Standards Agency located here.
It has to be said in hindsight this was small in relation to the epidemic we are dealing with today.
But several things helped. To be fair people didn't travel around as much. Few went abroad for holidays and most families remained in the city where they grew up.
People did as they were asked. They did wash their hands and avoided unnecessary contacts. There was no panic buying. Aberdonians behaved in a sensible and responsible  manner towards each other.
Ironically the current pandemic has thrown up many of the problems in our society.
There is a lack of trust in our leaders, poor investment in our hospitals and NHS staff.
The issues of isolation for older people, mental health problems, an inadequate welfare system, low wages, the inability of the inland revenue to adapt systems quickly and in a flexible way, lack of public sector response due to staff shortages.
The list goes on. All issues which have been debated and highlighted by various charities, to both our governments, but  have failed to be addressed  for over a decade.
On the plus side, society has recognised the value of our carers, medical staff, cleaners, bin men, delivery drivers, posties etc. We are finding new ways of working, We are housing the homeless in unused hotels. Some really good initiatives borne out of necessity.
This is why it's so disappointing that in today's crisis some people are disregarding the sensible advice.
As Mahatma Gandhi said "Nothing spreads faster than greed and selfishness". Bulk buying is selfish and its also depriving the vital key workers on whom we all depend as well as vulnerable people.
Encouragingly, there are a massive amount of honest caring volunteers helping to support people and their communities, delivering food parcels, making phone calls etc.
It never ceases to amaze me how, despite everything, the milk of human kindness always comes through.
A crisis always throws up the very best in human beings – unfortunately it also brings out the worst. So,  you should ask yourself, which side are you on?
---
Len Ironside is a former champion wrestler who served as an Aberdeen councillor for 35 years, four years as council leader