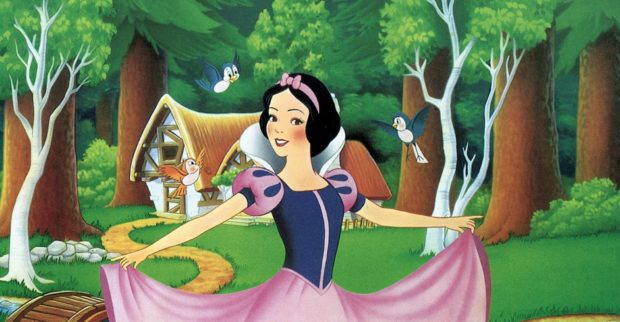 Once upon a time, some clever men in a film studio decided to make a buck out of fairy tales.
In 1937, Disney unveiled the prettiest little animated Snow White you could imagine, complete with ebony hair and ruby lips, and a heart as deliciously soft and gooey as baked Camembert. Kerching!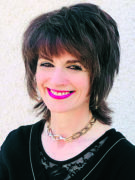 Cinderella would follow. And Beauty And The Beast. And Sleeping Beauty. All the tales that as children we sat doe-eyed at, listening in rapt wonder with an occasional shiver of delicious fear.
In adulthood we might be more ambivalent about our nursery fodder, because psychologists have pointed out that fairy tales can give children a skewed view of the world.
Generations of little girls think life can only begin when a rich and powerful man shows up (Awake, Sleeping Beauty! Your slipper, Cinderella!).
Boys, who are apparently more likely to be drawn to male heroes like Jack And The Beanstalk, fixate on slaying imaginary giants.
But hey, you gotta love a genre that tells you if you kiss a frog, you'll get a prince (Warning: don't try that at home.).
Now the Disney corporation, traditionally pilloried for stereotypes and unrelenting schmaltz, is being taken to task by right-wing group Citizen Go for being too avant-garde.
Before lockdown their champion, a Catholic campaigner called Caroline Farrow, flew to Los Angeles to attend Disney's AGM. In a question to chief executive Bob Chapek, she urged the company to stop "promoting" LGBT ideology.
Promoting? Well, comedian Jack Whitehall is due to play Disney's first openly gay character in the upcoming film Jungle Cruise. Oh, and last month's film Outward has a single line from a minor female character who refers to an off-screen "girlfriend". Never mind that the girlfriend never actually appears, Farrow demanded that Chapek return Disney to being "family-friendly and safe for people around the world".
Safe? Lady, what do you think your kids are gonna catch? Apart from maybe some tolerance.
Her position is ironic on a number of levels.
Firstly, the Disney corporation is hardly regarded as a hotbed of radicalism. CEO Bob Chapek rightly rejected Farrow's comments, saying: "We want to represent our audience. We want to tell stories that our audience want to hear, that reflect their lives."
Not before time, some might say. Even Disney's attempts at diversity are stereotypical. Their lesbian character in Onward, Officer Spectre, is a female cop. Short hair obviously.
And last week, Disney announced it had cast its first black prince, 18-year-old Niles Fitch. Fabulous. But it's 2020. How long has Rip Van Winkle been asleep?
Children's literature has always been a way of helping them make sense of the world around them and finding their place within it (children in Farrow's world who have some early, if limited, understanding that they are gay are presumably meant to realise they don't have a place).
Fairy tales were originally written for adults but worked well for children because they had clearly defined moral messages. The Ugly Duckling was about self-acceptance. Little Red Riding Hood was about not talking to strangers and understanding that what you see is not always what you get. Beauty And The Beast was about the rewards of looking deeper than skin level.
Even Disney has understood this aspect of children's development in their films over the decades, addressing painful truths in ways children could understand.
What adult who saw Bambi as a child can forget the shock, horror and torrent of tears that followed when Bambi's mother was shot in the forest? Losing a mum? Unthinkable.
And for children generations later, it was Simba losing his father in the Lion King that prompted similar emotions.
The harsh reality of death was unavoidable in these films, yet the stories moved on to happier things in a way that allowed children to see darkness in some kind of context.
But the second reason Farrow's position is ironic is in her assumption that tradition equals "safety".
Psychotherapist Susan Darker-Smith, who undertook a research project into domestic abuse, discovered something quite startling about fairy tales. In her study, female survivors were more likely to name fairy tales like Cinderella and Beauty And The Beast as their favourite stories. The majority – 61 out of 67 – believed they could change their partners if they loved them enough. If they just kept kissing that old frog, their prince would come.
But when it came to male domestic abuse survivors, 48 out of 52 did not believe they could change their partner and would leave a relationship rather than try to.
Who would rob children of fairy tale magic? They're like chocolate: Delicious as part of a balanced diet, but not to be confused with a proper meal. Farrow, as far as I can see, is far more dangerous than Disney. The existence of gay people is a fact. The subliminal message of traditional tales is fantasy. Like: Once upon a time, a young man asked the most beautiful lady in the land to marry him. She looked him up and down coolly and said: "No."
He lived happily ever after.
Boom, boom.