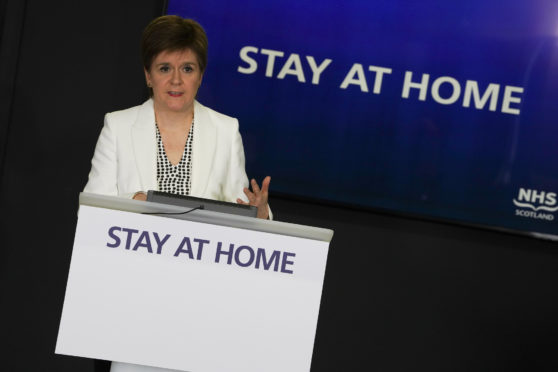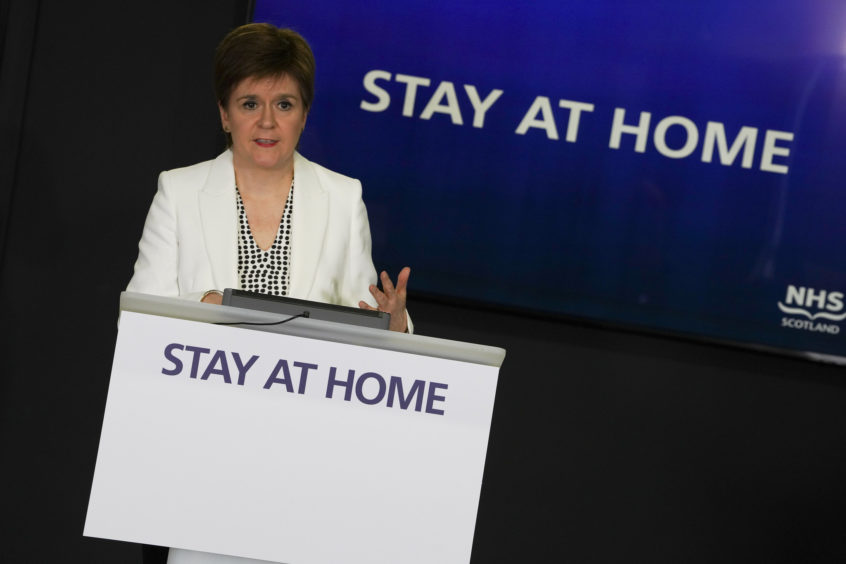 Three aspects of the continuing coronavirus crisis have particularly struck me lately: the "me, me, me" attitude of many of the callers to TV and radio stations; the mock sincerity of some of the presenters; and, particularly, the reluctance of politicians to give a straight answer to any question, however innocuous the question might be.
In fairness, Nicola Sturgeon can be excluded from that category because she has, without doubt, come across as the most open and honest of all the politicians. I can't comment on the rest of her cabinet, because most of them have been conspicuous by their absence during the last two months or so.
By way of illustration, let me share with you a little parody I've created of the never-ending phone-ins, where TV channels assemble a panel of never-before-heard-of experts to answer questions from viewers on the gradual easing of lockdown.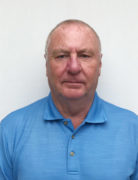 You may consider it slightly exaggerated, and to be honest, I'd have to agree with you, but it is an attempt to demonstrate that society has spawned a whole host of people who believe that governments have an obligation to create bespoke solutions to individual issues.
TV Presenter: Welcome to another edition of Stupid Questions from Selfish People where viewers put their questions to senior government ministers. First today is Debbie from Dewsbury.
Viewer: The government is talking about allowing non-essential shops to reopen. I have two young children, and this situation really worries me. How can the government guarantee they will be safe and maintain social distancing while I'm in the fitting room at Primark trying on some size 22 jeggings?
Minister: That's a very important question. We follow the science at every step so that we flatten the curve, protect the NHS and save lives. We are quite confident that if everybody stays alert we can beat coronavirus and return to a new normal as soon as possible.
Presenter: It must be a terribly worrying time for you, Debbie, and all of us here are sending all our love to you and however many children you said you have. Next it's Quentin from Swansea. How can we help you, Quentin?
Viewer: I am self-employed and have run my own very successful marketing company for the last 10 years. Unfortunately, business has dried up since the lockdown. The government's Self-Employed Income Support Scheme only pays out on 75% of monthly profits, but my accountant and I have artificially suppressed my company's profits to avoid having to pay tax, so I don't qualify. I'm now extremely worried that I might have to sell my house in Barbados and my yacht, which would be a complete disaster. What is the government going to do to help people like me?
Minister: That's another great question, Quentin. My colleague, the chancellor, has put in place the most comprehensive financial package to help business through these unprecedented times and I am confident that, if we all pull together – well, most of us – we can flatten the curve and beat coronavirus. We just need to stay alert, protect the NHS and save lives.
Presenter: We really feel your pain, Jason. Sorry, Quentin. Please understand that all of us here are praying for you and your family, friends, neighbours, pets and, of course, your accountant. Next we have Jacinda from Falkirk. Hello, Jacinda. What's your question?
Viewer: I run a charity offering help and guidance to young people who rob the homeless. Since the start of lockdown, the government has moved all the homeless into hotels, so my clients have no source of income. One of them, Ruaraidh, tells me he thinks this will have long-term effects on his future wellbeing. What is the government doing to help people like Ruaraidh?
Minister: Thank you for asking that, Jacinda. All of us in government know how vitally important charities are in these difficult times and that is why we are planning to introduce a scheme by the end of September which addresses some of the issues some people have raised with some other people. We are confident this will help us flatten the curve and beat coronavirus more quickly.
Presenter: There you are, Jacinda. A very real promise of help for you and your clients. In the meantime, all of us here send you and Ruaraidh our very best wishes.
That's all from today's edition of Stupid Questions from Selfish People. We'll be back tomorrow tackling more real problems. Join us then, and remember: Stupid Questions deserve Stupid Answers.
I should mention, in the interests of legal self-preservation, that the above characters are entirely fictitious and any resemblance to real people is entirely coincidental. Except for the TV presenter.
Derek Tucker is a former editor of The Press and Journal