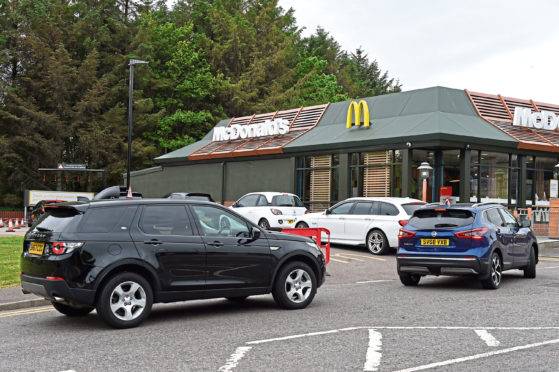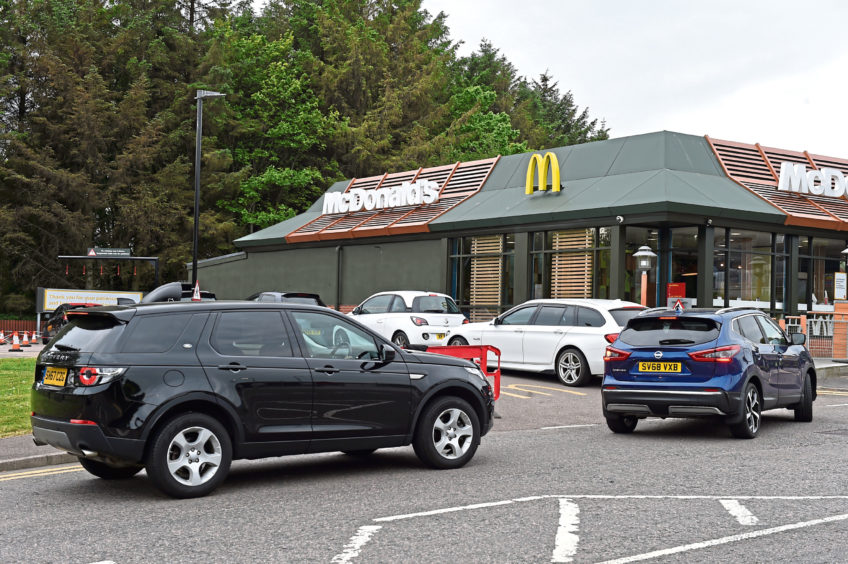 As this most singular school year draws to a close, I have been made aware of the general uncertainty and trepidation that the parent body currently feels about how things might be when the next one starts in August.
Jonathan M Lewis, local head teacher
Well, as I mentioned to parents in the third email I sent on Tuesday June 23 (which of course superseded the other two sent that day and all of the previous 21 missives sent during lockdown) – the situation is ever dynamic!
Mr Swinney's announcement, that schools should prepare for all pupils returning as normal when August 11 rolls around, was received by us all at Garioch Academy with great excitement.
In our subsequent staff Zoom meeting I don't think I've ever heard the teaching faculty so passionate and vocal about anything.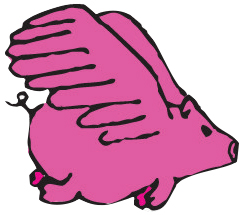 I'm not sure I heard all of the words they used properly over the internet but they were certainly all fired up by the challenge!
We are all inspired to know it is now official government policy to prepare for the world we want, rather than the one we inconveniently have.
A full return to normality is, of course, what I, like all educators would like to see.
Much as I would like to see a low-fat buttery, sugar-free tablet and a properly funded NHS.
So far we've prepared for offsite education, for a partial return, for a blended model, for two-metre social distancing, for one-metre social distancing – so what's another model? Well, truth be told, it's another 72 hours of coffee and energy drink-fuelled timetabling for Mrs Drummond the school secretary, but I think she quite enjoys the challenge.
Certainly, she's barricaded herself in the office and is strenuously refusing to leave until it's done.
We're all looking forward to spending our summer putting everything we have spent the last 12 weeks preparing, while simultaneously delivering materials for our young learners online and looking after our own kids, back where it was to begin with; encouraged by the knowledge that when the goalposts are moved again we'll be well rehearsed for that eventuality too.
Ironically, parents, initially most concerned that our young learners would be adversely impacted if they returned only part-time, are now concerned they may not be safe in a school environment with full classes and no social distancing.
But they can rest assured that while teachers spend their summer preparing to deliver the moon on a stick, the school dinner ladies will be hard at work on the recipe for a cake which they can both have and eat too.
Kevin Cash, money-saving expert and king of the grips.
A lot o' folk are cock a hoop about pubs reopening on July 15, but I'm nae o'er keen, masel. Fa wints tae faff about wi' face shields, distanced tables and ordering fae an app just for the pleasure o' peying three times the price o' getting steaming in yer ain gairden?
Fit lockdown his learnt us is that fan ye think aboot it there's a lot things we spend our money on that we could really dae wi' oot.
Haircuts are a good example. Ab'dy seems tae be looking forward tae barbers reopening. If I gaze at my reflection in the base of my chip pan, or oot of the living room window wi' the lights on after dark (dinna buy mirrors; waste o' money), I can't help but notice that my hairstyle is the height o' fashion, if I wiz a fitba player, roon aboot 1974. And if you've been indoors for o'er three months nae in the company of naeb'dy, let alone onyb'dy ye'd trust wi a pair o' scissors, you will be in need of a trim an' a'.
Ca canny, though. Fan reopening day comes there'll be a mad rush on. Cos if enough folk are queuing up for egg McMuffins and flatpack furniture tae cause traffic jams, hairdressers is gan tae be chaos.
So if ye must sort it, I recommend ye dae it yersel'. Noo ye may think yer lacking in the correct tools, skills and experience, but dinna let that pit ye aff. It's never stopped Dominic Raab. Yer kitchen scissors are a good place tae start, but at a push a bread knife will dae the trick, and if ye hiv a particularly high pain threshold, then jist use Sellotape. Noo ye'll need a fair bit tae ging a' roon yer heid, but if ye leave the end loose and gie it a right good yank ye'll be amazed at foo much comes aff.
Mind though and mak sure ye pit something doon on the fleer tae catch a' the hair clippings. Nae for the mess; it's got resale value – as a fertiliser, for mopping up oil spills and for makin' wigs. Een o' which will come in handy efter 'at business wi' the Sellotape.
---
Watch performances by The Flying Pigs on their YouTube channel.