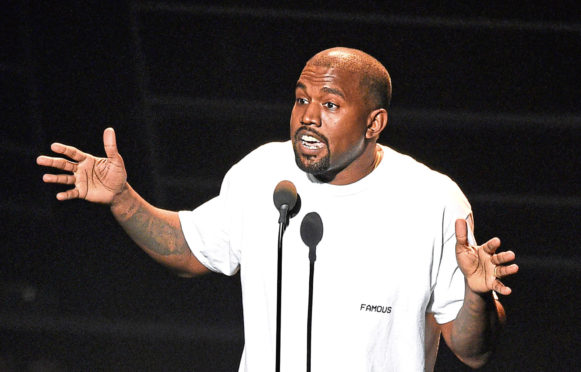 On November 4, the new president of the US may be the foul-mouthed rapper turned churchgoer Kanye West.
No, I can't really believe I wrote that either but "Ye" seems to be throwing his hat in the ring.
I say he seems to be. Kanye has somehow missed the deadline for lodging papers in many states for standing and all the main parties already have their hopefuls. There's just two, parties, not hopefuls.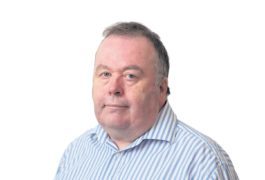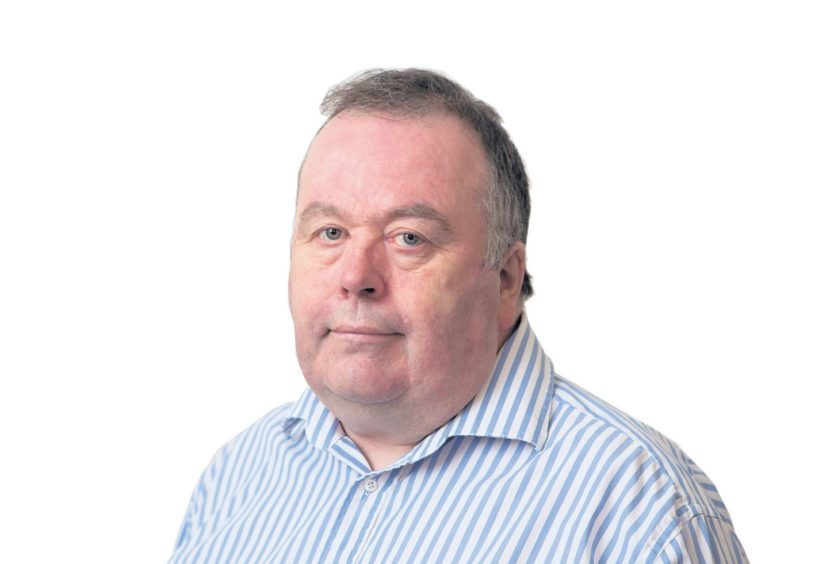 These wannabes have been whittled down somewhat. All the ones who were set to liven up the depressing ritual have now said no. George Clooney, Oprah Winfrey and even Facebook boss Mark Zuckerberg. Even Michelle Obama decided she had better things to do.
What about Bob Iger, the Walt Disney Company boss, and ex-professional wrestler turned actor Dwayne "The Rock" Johnson? They all said: "I'm out." Joe Biden is still there, but then Joe Biden is always there.
Ah, but what about Hillary Clinton and her dearest daughter, Chelsea? Apparently, they plan to be at home on November 3. "This hair ain't gonna wash itself", Chelsea allegedly said. So that's probably a no then.
If it gets any longer, my own scruffy thatch won't wash at all. I haven't had such a mane since my first day in the RAF when we were all marched over to what looked like a standard brick outhouse but which, like the Tardis in Doctor Who, had a fully-kitted hairdressing salon within it.
By kitted out, I mean that the two stern barbers with cutting Glasgow accents each had scissors and loud grindingly noisy clippers and that was it.
My new Glaswegian friend asked what style I wanted that day. I mumbled something about taking it off my shoulders. He placed my beret atop my bonce and growled: "Under your beret is your own, anything I can see is mine."
In seconds, my fashionable Noddy Holder curls were on the floor as the clippers screamed Cum On Feel The Noize on my cooling skull. That was one of Mr Holder's typically raucous renditions, which was popular back then in Stornoway and Lincolnshire military encampments.
Lockdown was a bit like basic training. We could go outside the base, but why? We didn't know the area or whether places were welcoming of shorn airmen. Staying in did not just mean being in the barrack block and folding your bedsheets, although we had to do that each morning too.
We could visit our own NAAFI and get cheap pints, cheap hot pies, even play cheap video games. Just like lockdown, except our telly now is not coin-operated.
Some of the younger lads used to get acne. They were told to avoid touching their faces. But how? The RAF medic said: "Easy. Just have a drink in each hand." Hmm, probably good advice for avoiding Covid-19 too.
From Friday we will all need face coverings to get the messages. They will be compulsory. Wonder how the refuseniks who claim no one will tell them what to do will fare? Of course, we have been using face coverings for years. We call them midgie hoods.
I still can't get over Kanye thinking he can be president. Just as Donald Trump can claim a wee connection with Lewis, Kanye's tenuous link with the islands is that he was on the Misty Isle in April 2016 for a couple of days making a video and promoting an album, The Life of Pablo.
The rapper and his entourage arrived on Skye taking half of the 14 rooms at the Skeabost House Hotel. He took the biggest one with a four-poster bed. You would probably get one of them in the White House too, Ke. Obviously.
Hotel owner Anne Gracie Gunn was being savvy when she told anyone who asked that K West was "the perfect guest – charming, courteous and polite". They were delighted to offer him and his companions the usual Highland hospitality and "would welcome him back any time".
Good move, Anne. If he is elected and a large military helicopter swoops low over north Skye, Kanye and his curvy missus, Kim Kardashian, could be about to alight from Marine One, the presidential chopper, for that four-poster again. Keep it free, Anne.
Being president is a tough gig. People question the POTUS's decisions and policies all the time. Rumours start about how clever they are if they are slow to answer questions. None more so than George W Bush.
He once said: "These stories about my intellectual capacity really get under my skin. You know, for a while I thought that even my staff believed it. There on my schedule first thing every morning, it said 'Intelligence Briefing'."
Some people say being prime minister, or a president, is not a job for a full-time politician. Politicians are thought to be a bit out of touch with what people really care about.
Maybe we should have a person who understands technology in the White House. They say someone like the late Steve Jobs would have made a better president than Donald Trump.
But that's comparing apples to oranges.