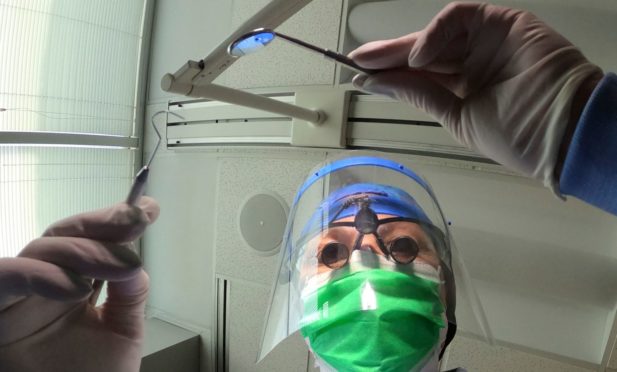 I suppose it was a strange thing to say to my dentist, and I cringed. I was a bit long-in-the-tooth for this show of emotion. "I've been missing you," I told him.
Weird, wasn't it?
It's not the sort of thing you say to a dentist, is it? Let's face it, most people would dodge a trip to see them given a chance.
The trouble is, we don't really have a choice – unless we are prepared to part company with our gnashers prematurely.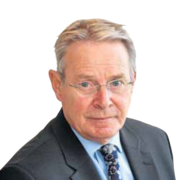 Gratitude was at the heart of my kindly comment, I suppose.
After all, I have been a lucrative customer of his for more than 25 years and I like him. We laugh at the same things – usually my teeth.
I wonder if he's sick to the back teeth of nursing my, well, back teeth.
He was now ushering me out of his practice and I heard the door lock roll back into place.
I was relieved conditional normality was rushing back in like a welcome tide to carry us away from something bad.
And I was even more grateful they allowed me in as an emergency appointment.
A cracked filling with a jagged edge scraping my mouth forced a pleading voicemail.
I never expected to hear back straight away, but they called me in the next day.
I had to knock a locked front door at the exact given time, "stand behind the yellow line" and answer some precautionary coronavirus questions from staff in full PPE.
I said another daft thing as I was ushered into his consulting room.
"Shall I take my mask off?"
There was a short pause as this sunk in and we both burst out laughing.
Unless some Star Wars laser treatment has been developed, I am not sure you can have dental treatment in a mask.
Covid-19 rules only allowed a patch-up, but it did the job.
My fear of dental treatment is rooted in excruciating pain I suffered every time I went to a NHS clinic as a child several decades ago.
When drilling commenced, the pain felt like I had not been given any anaesthetic.
It was nothing less than child torture in my mind.
At the age of 12 – on the cusp of my teenage rebellion phase – I stopped passing on notes to my parents from the education authority's visiting school dentist.
These were usually along the lines of: "This boy needs to see a dentist urgently."
I thought I was really clever, but I paid the price a decade later with some extensive repair work.
I blamed endless quarter-pound bags of pear drops, pineapple chunks and liquorice toffees from the sweet shop.
I suppose taking up smoking at 14 made it worse and I only gave up after many years.
Does the Scottish Government have a similar collective problem? Maybe ministers and civil servants have painful dental childhood memories, too.
Does this explain why they stand accused of failing to engage with the profession over the crisis?
Dentists fear bankruptcy unless a Covid-19 straitjacket which grips daily dental procedures is loosened.
I wonder why communication is so bad, when the NHS in general has been given priority over all else?
I know how it feels – I've been waiting more than five weeks for guidance from the Scottish Government's specialist Central Enquiries Unit for coronavirus questions from the public.
I had put a highly relevant social-distancing query in writing. I now call it the Central Inertia Unit.
It's funny how the Scottish Government sometimes looks like a nice shiny car, but is rusty under the bonnet.
We presume dentists are driving around in Porsches, but there is a cold reality for all self-employed when business dries up.
My own dentist is vastly experienced, but on the practice website some of his younger colleagues only qualified last year.
This must be a throw-back to a chronic shortage of dentists a few years ago.
I seem to remember that the Scottish Government's answer was to throw cash at training up new ones fast to head off the crisis.
How ironic if Scottish Government lethargy puts a new generation of dentists out of a job.
We must not see a return to endless shocking queues outside dental practices.
And think of their essential gatekeeper role in spotting mouth cancer, for example.
I hope that does not become another backlog of serious diseases worsened by flawed Covid-19 strategy. Our governments and NHS face a monstrous non-Covid waiting list.
All the attention was concentrated on protecting hospitals and GPs. Spare a thought for dentists.
By the way, whatever happened to GPs? Are they still locked away in their practices while the rest of the country opens up? Do they have enough food in there for winter?
Emboldened by lying on a dentist's chair again, I ventured into Aberdeen cafe society the next day.
I watched a former regular ordering coffee with his nose almost pressed to a protective screen.
"Hello, my darling," he said to a helmeted server in a visor on the other side, with all the emotion he could muster.
My ears pricked up when he added: "I've been missing you."
After a brief chit-chat he bade goodbye with: "I just want to get back to normal."
Hear, hear.