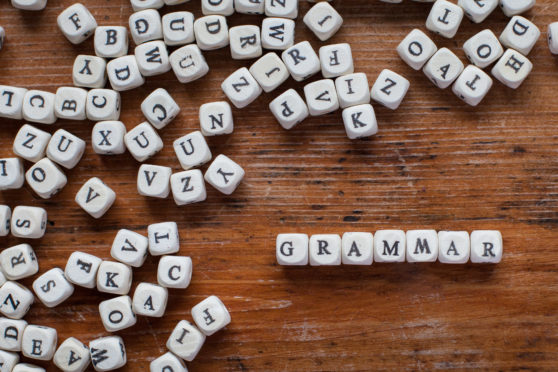 Let's talk about job applications shall we since, unfortunately, this is something many people will be writing over the coming months.
As someone who has written and received a fair number over the years, I was amused by a recent online post by Iain Pope, news editor at the Scotsman Publications.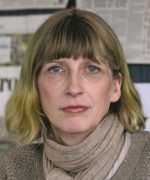 Iain had an email passed to him from a student asking for work experience at one of his papers, the Edinburgh Evening News.
However, the applicant had failed to do even the most basic research. He had got the name of the paper wrong, calling it the Edinburgh Evening "Times". Competition for work experience in attractive industries such as the media is fierce and this candidate had clearly blown his chances but, instead of just binning the email, Iain took the time to respond.
He pointed out the young man's mistake and urged him to take care in emails when looking for a job.
The student's response was: "Autocorrect Ian But it's your loss" (sic).
Iain's Tweet about this incredible reply received hundreds of comments and was liked by thousands of people, many of them senior professionals and employers. This is clearly a problem seen by employers up and down the country.
Heard it all now – I <gently> tell a journalism student that if he is going to apply for a placement with a paper called the Edinburgh Evening News he shd not really be calling it The Edinburgh Evening Times. His reply? "autocorrect..but your loss"

— Iain Pope (@iainpope73) July 16, 2020
My most memorable experience was the student who made it through the lengthy BBC application process and was assigned to "shadow" me on a day out filming. The filming location was a four-hour journey away. We got in the car and I expected my young companion to start grilling me about the job, the industry and how he might get his foot in the door.
Instead, he immediately put in headphones and listened to music on his phone for the whole journey. Now I know I'm not the most exciting company but this guy was trying to enter an industry where the gift of the gab is a prerequisite. Fail.
A talented former colleague of mine responded to Iain's post. He said that he worked for a company where job applications were kept in two large arch binders. One folder was bursting at the seams; it was filled with applications littered with spelling mistakes and other errors. The other file had a small number of documents in it – they were the good applications with correct grammar and spelling.
He and his colleagues would browse through the large folder at beer o'clock on a Friday for a laugh.
Technology now sorts out your spelling at the click of a mouse, so there is no excuse for that. If grammar is not your strong point then I feel your pain: I was among the generation of children who were never taught grammar at school.
Liberal educationalists believed that we would just pick it up. Well, I loved reading and scored top marks in English but I never did pick it up. I was left in the confusing position of being taught past participles and pronouns in French, without understanding what they were in English.
My lack of knowledge of grammatical rules dogged me all my life. I learned the basics from exasperated colleagues who corrected my writing for me.
I'm disappointed to see that this educational experiment wasn't thrown out, rather, it has expanded. My son's school informed me that the only subject in which his poor spelling and grammar will be corrected is English.
To him, this is evidence that spelling and grammar don't matter. After all, only one of his teachers seems to care about it.
Now I also find myself working in companies with a younger workforce and, from being the employee with the worst grammar I find myself as the employee with the best; a situation which will leave my former colleagues absolutely aghast.
The English language is not static; it is constantly evolving. There is a line between correcting someone's grammar and trying to assert linguistic superiority.
But (see how I started that sentence with a conjunction?) the task is to make yourself understood and to generally look intelligent.
There are far more jobs where spelling and grammar matter a lot in comparison to those where it matters little. If you have to write anything, ever, in a letter, email or on social media on behalf of your company you are its representative and you will tarnish its reputation if you can't write clearly and spell correctly
It is high time that the curriculum recognised this. It is leaving young people ill-prepared for the jobs market.
As the experienced columnist and sports writer Bill Leckie said in his response to Iain's post, the most important qualities in a journalist are "spelling, punctuation, respect for people who know the game better and an obsession with never making the same mistake twice".
Most people are not trying to be journalists, but they'd do well to heed Bill's advice when they sit down at the keyboard to type that all-important application.
Eleanor Bradford is a former BBC Scotland health correspondent who now works in communications in the education sector