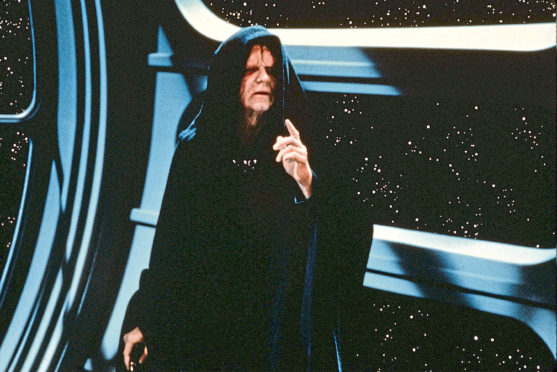 Having fulminated at length about Bank Holidays in recent weeks, I thought I'd turn my jaundiced eye today to the notion of Awareness Days.
Or weeks or months or years or, in the case of the current pandemic crisis, International Coronavirus Awareness Lifetime.
It used to be the odd date you'd put (in my case, certainly) in your otherwise heart-breakingly empty diary. And there are, of course, many good and noble causes it is to everyone's benefit to recognise and support.
But practically, it's all getting a bit much, if you ask me. Take just one date.
Like National Gin Day (granted, telling the difference from any other day in my life might be a bit difficult).
This took place on June 13 and is generally slated for the second Saturday of June month every year.
Now, you might think that anyone with their wits about them and the right attitude to self-indulgence would have more than enough on their plate (or in their glass) to contend with, with just the gin bit.
But no. That same day also plays host to National Rose Wine Day, National Cheesecake Day, World Bike Naked Day and World Knit and Crochet in Public Day.
And all these diverse celebrations come under the umbrella of National Headache Awareness Week, National Hermit Week and only just missed Food Safety Week which ended on June 12 and Wrong Trousers Day, coming in later on June 24.
Multiply that by 365 days and 52 weeks and you have a wheen of worthy commitments to keep up with.
And I am beginning to discern a somewhat strange pattern emerging, especially as there are now not enough days in the week (let alone the month or the year) to cope with the individual highlighting of all the potential activities worthy of attention.
Last week alone is also a case in point. Monday July 27 was, apparently, National Scotch Whisky Day.
Well, it was in our house, anyway. Churlish not to, we felt, in the current climate of acting for the common good and supporting beleaguered home industries.
And is it just a coincidence that the very next day saw the start of World Hepatitis Week?
And how could I, all but one of whose living relatives reside in the People's Republic of South Yorkshire, be immune to the effects of August 1? Yorkshire Day? Get in and get out the Aunt Bessie's. With or without Scotch whisky chaser.
I have a vision of some great planner beavering away behind the scenes like the Wizard of Oz, filling in a spreadsheet with cunningly interconnected events.
Can it be pure accident that National Headache Awareness Week takes in both Gin and Rose Wine days? I think not.
And let's face it, killing two birds with one stone, so to speak, most of us would probably have to take a bit of a skinful on board before we attempted anything to do with World Bike Naked Day – or maybe while simultaneously crocheting? Wearing the Wrong Trousers? Calendar girls, look out.
Hours of harmless fun
The Significant Other and I are slowly coming to terms with the fact that our chances of going abroad again are becoming, like those distant shores after which we continue to pine, more and more like tiny dots on the horizon of the "new normal". Even if Michael Gove says it's OK really. Of course, if Michael Gove says anything is OK, most right-thinking people would immediately turn swiftly in the opposite direction, but there you go. Or don't as the case may be.
Our outlook on foreign travel has become rather like that poignant line in Dr Hook's The Ballad Of Lucy Jordan where the heroine of the song "realised she'd never drive through Paris in a sports car with the warm wind in her hair".
But that doesn't mean that we can't splash out a little – quite literally. Himself has taken to wild swimming.
In the sea at St Andrews as in childhood days of yore. Brave or foolhardy? I know not.
I am a great believer in knowing your limitations and mine definitely involve staying on dry land when the temperature of nearby water is lower than the combined number of people on the beach at any given time.
But while he makes his own entertainment, there has also been the happy discovery for me of hitherto unknown garments necessary to make changing on the beach or even in the car a process that will not frighten the horses.
A specialised changing robe has materialised from th'Interweb wherein he can secrete his necessities or if not, cover all major food groups until he gets back behind firmly closed doors.
It's black, it's towelling, it has a hood, it's rather like a sinister onesie and resembles the garb of Ian McDiarmid as Star Wars' Emperor Of The Galaxy.
It's given me endless hours of harmless fun creeping up behind him and hissing: "Ah, young Skywalker!" as he peers out from the intimidating depths.