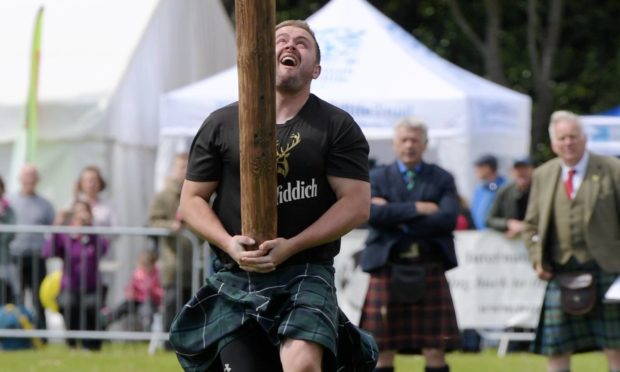 The Ballater Highland Games were supposed to take place today.
And the Assynt Highland Games tomorrow. And then the ones at Helmsdale on Saturday.
And the Aboyne Highland Games and the Isle of Skye Highland Games two weeks ago and looking ahead, the ones at Glenurquhart and Braemar and Birnam and Blairgowrie in a fortnight's time… and oh, dozens of others from one end of the country to the other, all of which have been cancelled for 2020.
Not everyone is a fan of the Highland Games, though I am, if only because I saw the great Bill Anderson throwing the heavy hammer in his prime.
And so are thousands of visitors to our area who love the whole, often nonsensical, pageant of it all – the colourful pipe bands, the dancers and drummers, the runners and jumpers, the hammer throwers and the caber tossers.
It's a grand day out and gives overseas visitors in particular a bit of a mythic flavour of Scotland. We give them what they expect – tartan and rain and midges if they're lucky.
Games are as old as mankind itself. I bet the first family which ever existed played games.
As soon as he came out of the cave I'm sure dad looked at the first nice round stone he saw and thought: "Hmm… I wonder how far I can throw that?"
And then his next door neighbour, Donald, came out of his bothy and saw him looking at the stone and I bet he thought: "Hah! Angus is thinking how far he can throw that stone. And I bet I could throw it further than him!"
So the first contest took place that afternoon and I'm not telling who won. And then the kids came out, saw the river and the oldest girl ran down to it. Only for her younger brother to see her running and overtake her on the way. "Hah! I'm faster – so there!" "Who cares," said she.
I always liked the fabulous research done by Peter and Iona Opie in the 1950s and '60s on children's games. It's a fantastic collection of street games and rhymes from Shetland to Sussex and one thing shines through – how uncompetitive children really are.
Of course they like racing and running and winning, but not formally and officially as it were and they invariably made sure that everyone plays the game. For instance, it's one thing to run faster than anyone else, but what about hopping on one leg, or on one leg backwards? Varying the game gives everyone a better chance.
History says that official games were first established in Scotland by King Malcolm Canmore in the 11th Century – it was a handy way for him to check out who was strong and fast so that they could become soldiers in his army.
The ancient Romans weren't the only ones to know the true value of bread and circuses.
The Jacobite Uprisings of the 18th Century and the tragedy of Culloden brought all that clan fun to a premature end – the kilt and the sword were banned in 1746, but within a generation the Gàidheil had been sufficiently controlled – "civilized" was the term used – to allow them back into their official militarised kilts to die for the Empire on the Heights of Abraham among other places. "No great mischief if they fall", as General Woolfe put it.
Following King George IV's excursion in his short kilt to Edinburgh in 1822, tartan and all its trappings became all the rage and can still be seen at the posher games with our feathered friends.
This year's lost Highland games are only an example of rituals that we miss. For we need rites in our lives – whether that's the alarm clock ringing or the cockerel crowing to tell us it's morning, or the P&J double crossword to remind us that the universe is still sane.
For there was morning and evening, the first day. And spring and summer and autumn and winter, before all seasons became one.
And games day… in South Uist always the third Wednesday in July, when it rains in the morning then clears up in the afternoon. I know two lads from my own village who were in the Merchant Navy and who were sailing down the coast of Africa with the Indian Ocean boiling below them. The ship's calendar read Wednesday July 21.
"What a great day for the games," one of them said. And so it was.
Angus Peter Campbell is an award-winning writer and actor from Uist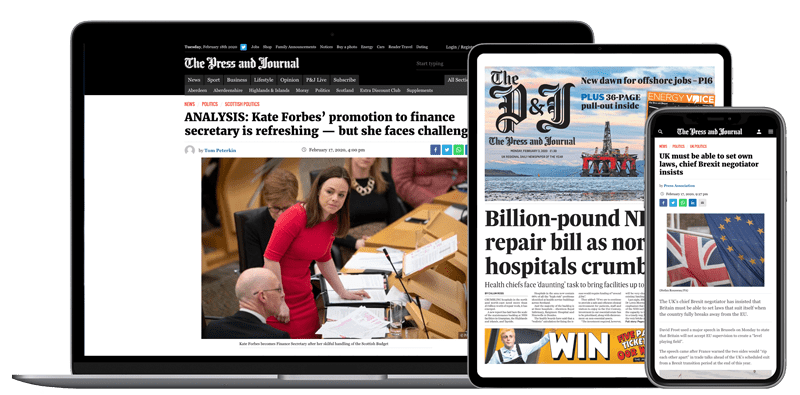 Help support quality local journalism … become a digital subscriber to The Press and Journal
For as little as £5.99 a month you can access all of our content, including Premium articles.
Subscribe