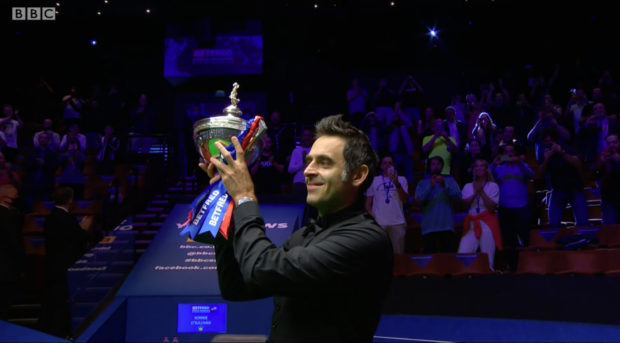 J Fergus Lamont, arts correspondent and author of Junk! – Are Recycling Centres The New Singles Bars?
These last five months have been difficult for everyone, but incalculably worse for those of us immersed in the arts. As a theatre lover dyed in the wool, I gave my first standing ovation at the age of seven for Orinoco and Tomsk's searing performance of Remember You're A Womble at the Capitol.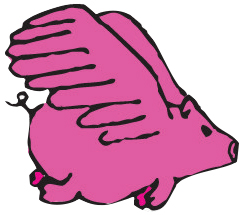 Thus, I have been particularly hard hit by the complete shuttering of every arts venue in the country, a disaster without equal since the days of Oliver Cromwell, only without the fabulous hats.
Redundancies increase daily, across the sector, with the likes of Cameron Mackintosh, the National Theatre and the Ambassador Theatre Group laying off staff in their thousands.
Here in Aberdeen, annual pantomimes have been cancelled, a tragedy for both devotees of the commedia dell'arte and the manufacturers of little plastic wands that light up in the dark.
Yet, there is some light at the end of the tunnel. England has allowed "socially distanced indoor performances" to restart from mid-August, and this last week I was lucky enough to find myself watching the live broadcast of an experimental piece from the Crucible Theatre in Sheffield, having accidentally pressed the red button on my remote when trying to mute a particularly raucous episode of Flog It.
Like me, you will not have heard of this production – it received little, if any, publicity – but "World Snooker Championship 2020" may represent the future of theatre in a post-Covid world, and is undoubtedly the most uplifting theatrical event of the decade, and I include in that Fun Box's euphoric How To Be A Superhero.
A minimalist piece, performed in the round, involving only two actors and with very little dialogue, it reminded me forcefully of Beckett's Waiting for Godot, Mamet's China Doll and George & Mildred.
The centrepiece was an immense green table covered in a multitude of coloured spheres, which the two protagonists took turns to knock into little pockets.
Throughout, a disembodied narrator commentated obliquely, offering information, but no insight – "The blue is behind the pink" – echoing how we all feel in a world which remains chaotic despite the availability of
24-hour news.
I found myself confused, then entranced, and finally elated.
In the climax, the elder of the two characters entirely cleared the table of the little coloured balls, whereupon a great cheer arose, and the two approached and briefly touched elbows in lieu of shaking hands or embracing. Their battle was over, and now it was clear. It had not been with each other, but with the balls.
I urge you all to keep an eye out for the lead actor in this performance – Ronnie O'Sullivan – not a name I've previously heard, but I would not be at all surprised to find he is part of the acting dynasty headed by the imperious Richard O'Sullivan, shining star of Man About The House.
But what of the deeper meaning of the piece? Well, the green table was clearly symbolic of our own green and pleasant land, and the small coloured balls representations of the microscopic spherical coronavirus we are now all so familiar with (though shorn of the red spiky bits which would, of course, have impeded their ability to roll).
The message of the piece overall was apparent – one day, our green and pleasant land will eventually be cleared of this pervasive, unpredictable viral threat and that will be achieved through the slow, laborious, methodical and largely incomprehensible work of others. And those people are heroes.
Moved by this optimistic message, which spoke of the triumph of determination, tenacity and care for others, I wept.
Ron Cluny, official council spokesman
Life as a local authority spin doctor can be rather unrewarding. Writing press releases about revised pedestrianisation arrangements or local wins in civic prizes is worthy, but not exactly a high-adrenaline sport.
Trying to make the council look like a well-oiled machine is not easy, especially on the occasions when some of the elected members get well oiled and behave less like part of a machine and more like a singular tool.
But we soldier on in the hope of being able to make a real difference when something really important happens. The local lockdown is undoubtedly one such moment, and, when the first minister announced it was to continue for another week, I immediately commenced work on a briefing to all councillors, reminding them of the importance of a professional tone, the need to take emotion out of our public pronouncements, and how essential it is – however great our personal frustrations may be – to present a unified front so as not to confuse the public and risk being seen to condone behaviours likely to exacerbate this very serious situation.
And then, just as I sat back, satisfied that my carefully chosen words had the required strength and clarity and my finger hovered over "send", I looked out of my window and saw Councillor Lumsden talking excitedly to a camera crew. I moved my cursor half an inch, and pressed "delete".