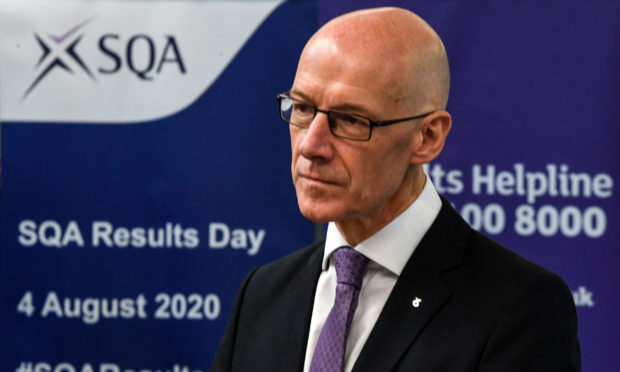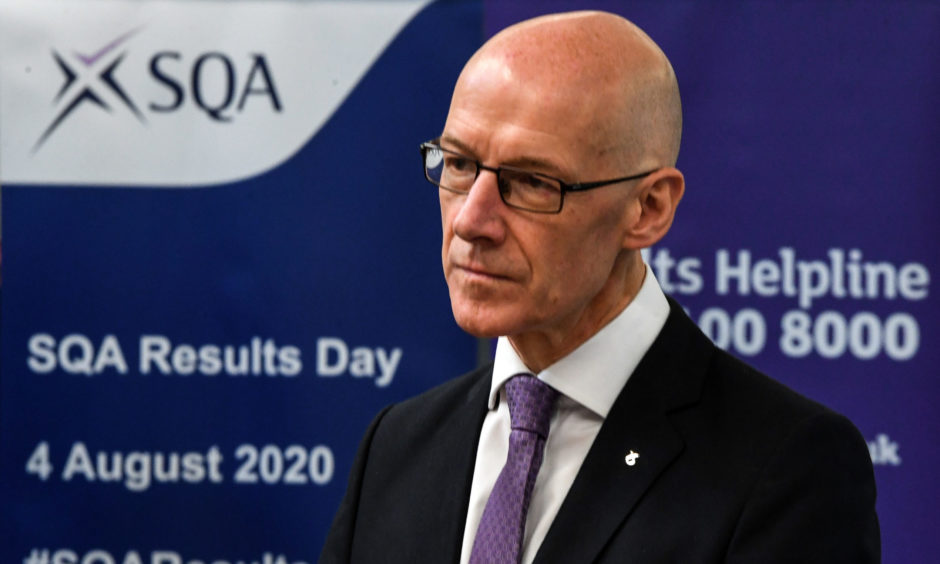 On the face of it, there would not seem to be much of a link between Deputy First Minister John Swinney, the editor of the Scottish Sun and eight Aberdeen footballers, yet all have been bound together in recent days by one of the more unsavoury aspects of modern life.
All of them made mistakes. All of them apologised. Yet all of them discovered that an apology no longer suffices once the hate-fuelled trolls get to work on social media, spreading their venom far and wide.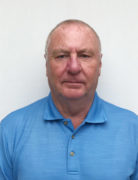 We appear to have become – almost overnight – an unforgiving nation, unable or unwilling to tolerate any deviation from the straight and narrow. One strike and you're out appears to be the rule.
In John Swinney's case, he oversaw the Scottish exams fiasco in his role as education secretary. Once it became apparent that students would not be able to sit this year's exams, he put in place a system whereby teachers would estimate the grades each pupil would receive and those grades would then be scrutinised by the Scottish Qualifications Authority to ensure the overall effect was not wildly out of kilter with previous years.
It seemed a fair enough system. It should have ensured teachers were protected from potential allegations of favouritism and that there was no possibility they could inflate grades to enhance their, and their school's, reputation. So far, so good.
There was just one problem, however – it didn't work and resulted in thousands of pupils receiving moderated grades which were far short of expectations. The ensuing outcry forced a swift rethink and Mr Swinney had to stand before the Scottish Parliament, apologise for the chaos and announce that the teacher predictions would, after all, stand. That should have been the end of the matter, but instead Mr Swinney found himself facing a vote of no confidence, which he survived only with the support of the Green Party. Politics has always been a dirty game, but there's no doubt the knives pointed in his direction were sharpened by the keyboard warriors on Twitter and Facebook.
A similar fate befell Scottish Sun editor Alan Muir after his newspaper contrived to produce a truly horrendous headline to accompany its coverage of the Stonehaven rail crash earlier this month. I know from past experience that mistakes can happen in the hurly-burly of newspaper production.
It is an unbelievably demanding task to start from scratch each morning and, in a few short hours, end up with a newspaper which is attractively designed, entertaining, factually correct and, above all, sensitive to the community it serves.
On this occasion, the Sun failed spectacularly on that final count and found itself facing a concerted effort to force newsagents to refuse to stock it. In fairness to Alan Muir, he realised he had got it wrong and, driven in part by concern for future sales, put his hands up, admitted his mistake and apologised.
The result? Even more abuse, accusations of insincerity and even more calls for the newspaper to be driven out of Scotland. I hold no affinity for the Sun and, although our paths crossed once or twice in the distant past, I don't know Alan Muir, but I cannot help but feel a touch of sympathy for him here.
Yes, he got it wrong. Yes, it was one of the most insensitive, crass headlines I've seen in 40 years in the industry. But at least he was big enough to admit his mistake and apologise.
Eight Aberdeen footballers also found out the hard way that "sorry" is not just the hardest word, but nowadays virtually meaningless, following their much-publicised team night out in a packed city bar, where social distancing was nonexistent, leading to an outbreak of coronavirus which, in turn, led to the city's hospitality sector being shut down for a further three weeks. In this particular case, their "crime" was more serious because they knew exactly what they were doing.
It was not an innocent transgression, but rather a conscious decision to flout not only the government guidance, but also the protocols put in place to allow football to resume. The fact they were out celebrating on the day their team had lost to Rangers served only to infuriate people more and the players found themselves criticised from all sides.
In recognition of that, they put out a statement acknowledging their wrongdoing and apologising for it, with exactly the same response as those detailed above. There were resounding calls for them to sacked, banned for life and all manner of dreadful punishment.
This year has been one of the most difficult and painful for everyone – a universal annus horribilis – but it would be a little less miserable if we all learned to be more forgiving and judged people not by their mistakes, but by their efforts to rectify those mistakes.
---
Derek Tucker is a former editor of The Press and Journal