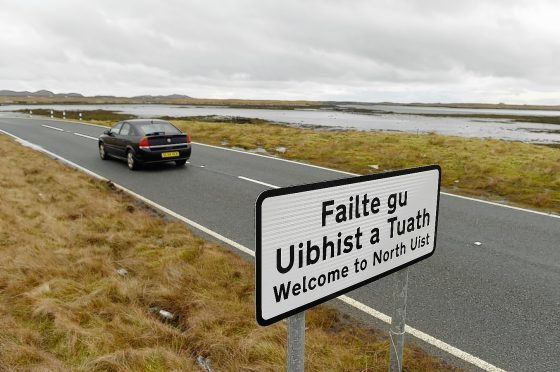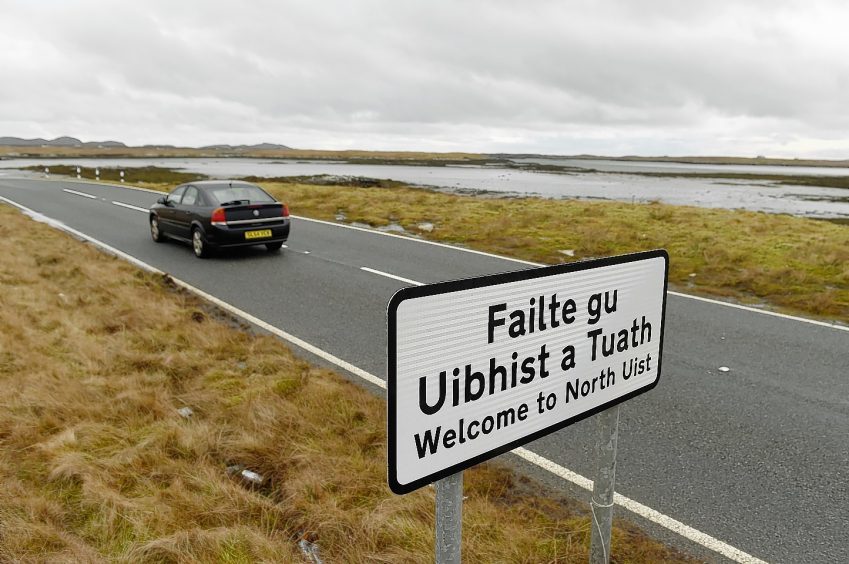 There's been a bit of a stramash about Gaelic over the past few weeks, as if the decline and fall of languages (like empires) is a new thing. Rome was neither built, nor fell, in a day.
Language itself is an astonishing thing. It is, of course, a means of communication, but also so much more. Apart from the 7,000 or so currently spoken languages in the world, there are many other forms of speech.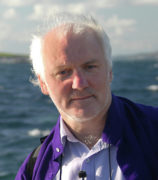 Hundreds of dead ones for a start, though the word "dead" has to be treated with caution. Some of us continue to use Latin on a daily basis, despite the old rhyme telling us that "Latin is a language as dead as dead can be. It killed the Ancient Romans and now it's killing me".
Every time I pass a church building, at least in Gaelic, I use it – eaglais, from the Latin root ecclesia. Not to mention, in English, when I pass fields – agriculture (agricola) – celebrate the New Year – January (Janua) – or see a beautiful sky – translucent (lucere, luxi) – and so on and so forth. Every time we say something, in whichever language, we often say it only thanks to another language, be it Anglo-Saxon or Norse or Doric or whatever.
I am married to a sculptor and my children are all musicians, so I'm particularly interested in two other special languages – the visual and the aural. We all speak them. Any gesture we make speaks volumes. An open hand, a closed fist. We read fear or love or hatred or indifference in someone's eyes, an openness in their approach, or a closed body language which warns you to keep clear.
The problem is that we tend to reduce glory to ashes. Language itself is often reduced to its basic function of communication, as if you could reduce music to the individual notes on a page, or painting to emulsion. Everything is always so much more than its parts.
So to my own native language of Gaelic and the often-heardduan (refrain) that since we all speak English anyway, why bother? It's like saying since we can all see what's in front of our eyes anyway, such as the local chippie, why go to see Michelangelo's Pieta or Picasso's Guernica? Since we can all hear our neighbour shouting "Yer tea's oot!", why should we bother to put on Messiaen's Quartet for the End of Time instead?
I'll tell you why – because, as Hamlet said, there are more things in heaven and earth, Horatio, than are dreamt of in your philosophy.
Other things, from the machairs of South Uist to the majestic heights of the Rockies, magnify our humanity in the way that music does. I have been changed and made a better, more empathetic, human being by listening to Donald MacPherson's glorious playing of Pàdraig Mòr MacCrimmon's pìobaireachd the Lament for the Children. I recognise his despair and his hope.
Which brings me to the way successive governments and national institutions and people have treated my own native language.
The late great Celtic scholar Dr John MacInnes of Raasay always argued that the official cleansing of Gaelic began as far back as the 11th Century when St Margaret of Scotland moved against the Columbine Church and towards Rome. The compass was steadily set in an easterly direction.
The Statutes of Iona of 1609, in which the sons of the Gaelic-speaking clan chiefs were required to be educated only through the medium of English, marked a major step in cultural decline. Culloden and the break-up of the clan system and poverty and famine and clearances and education (The Act of 1872) and wars, from the Napoleonic through to the trenches, almost finished the job. The wonder is that the language has survived at all, on the tongues of even 11,000 people so that they can sing and raise up both laments and reels.
Two things now ought to happen simultaneously – a properly funded community-based approach where, like local producers of vegetables, the indigenous and organic is funded, celebrated and validated; and at the same time a continuing fostering of internationalism which kicks against the mean spirit of borders and badges and flags and – yes, even nationalism – so that Gaelic, like music and painting and all the arts, is not confined to a singular tribe or class or postal code region.
Language belongs to everyone and we ought not to feel threatened by it. The fear of the other, or the strange, or that which we don't understand is as old as mankind itself. What are they saying? Are they talking about me? It's threatening. When in fact it's just another human being, same as you and me, trying to navigate the world the best they can. Fit fit fits fitfit, as they say in Doric. The left yin tae the left and the right yin tae the right. As lang as ye ken yer staff fae yer distaff. We can have both Mozart and MacCrimmon, "Fit like" as well as "Ciamar a tha".
---
Angus Peter Campbell is an award-winning writer and actor from Uist